Your Weekend: The Best Family Events-August 10
Our roundup of the best family events on O'ahu.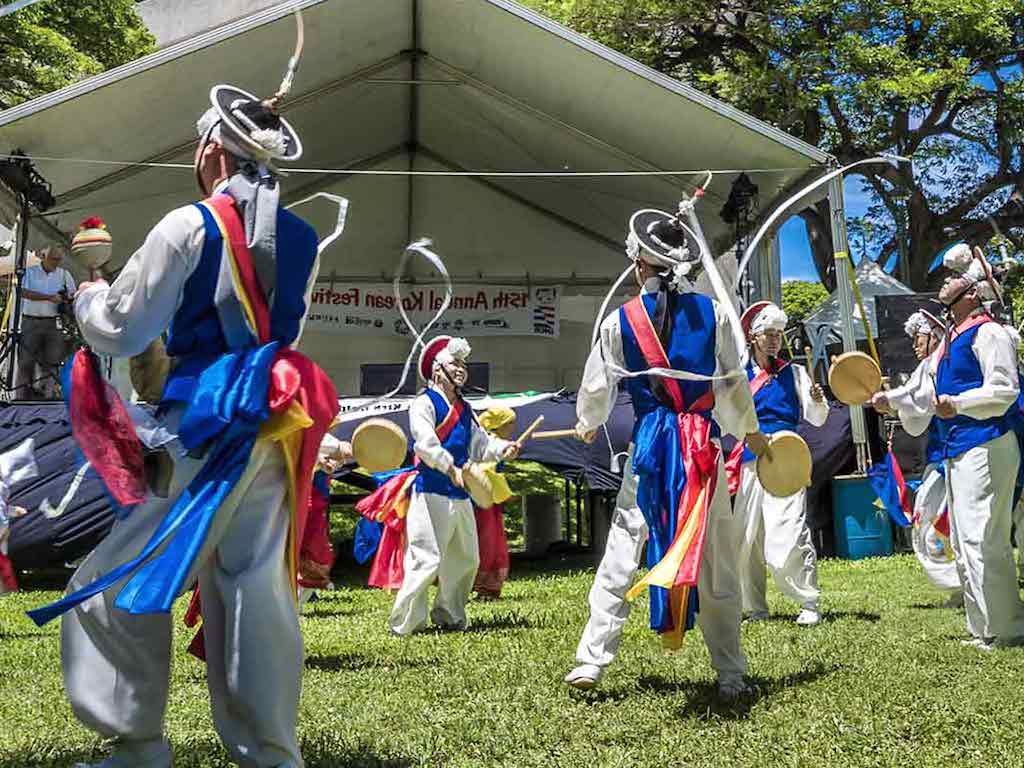 Photo: The Hawai'i Korean Chamber of Commerce
16th Annual Korean Festival
The Korean Festival is coming to Honolulu this weekend with eating contests, K-Pop dancers, martial arts performances, keiki games, crafts and more. Watch people squirm as they speed-eat spicy kim chee or enter the jajan myun (noodles with black bean sauce) eating contest. If your keiki like to dress up, they can paint their own face masks and try on Korean costumes. For less traditional entertainment, dance along to pop singer Cho Eun, girl group Fantasie and find out what a Korean Reggae, Latin and Ska band sounds like. No Korean festival would be complete without kalbi, bibimbap and kimchee fried rice. And, festival organizers recommend trying Korean sushi here too. Grown ups can wash it all down with a Korean beer or soju tasting.
Could your child be HONOLULU Family's next Cover Kid? Visit us at Koko Marina Center this Saturday, August 12, between 10 a.m. and 1 p.m. to enter the 2018 Cover Kid Search for free. See all the details here.
Windward Carnival
If you missed the 50th State Fair, you have one more chance to take a whirl on E.K. Fernandez rides this summer at Windward Mall. Little ones can ride a Carousel horse, spin inside a Dizzy Dragon or climb through a Magic Maze while older thrill seekers hit the Seven Seas. Use your Fun Pass for all 11 rides and at the food booths. Take note that all rides will be discounted to 30 credits each this Sunday. (They normally cost between 33 and 50 credits.) And, be sure not to miss free entertainment by Josh Tatofi, Augie T. and more local stars.
Second Saturday: Hawai'i Potters' Guild – Mini-Monsters!
Mold your own monster out of clay and take a spin on a potter's wheel for free this weekend. Artists from the Hawai'i Potters' Guild will be helping keiki craft their creatures at this Second Saturday event. You can drop in anytime, but allow at least 30 minutes to finish a monster. If it's crowded, be sure to sign up on the waiting list as soon as you arrive. While you're waiting, you can check out the "I Love Art" interactive kids' room. See our guide to Hawai'i State Art Museum here.
Obon Dances
As children head back to school and the summer winds down, so does Obon season. If you haven't had your fill of Okinawan andagi or attempted the traditional Japanese coal miner's dance, the Electric Slide or Pokemon Ondo yet, you can take your pick of three different Obon dances this weekend. Not sure what to do at an Obon dance? First-timers can check out our guide here.
Nā Kama Kai Ocean Clinic
Your keiki can ride in a canoe, stand up paddle board and learn about ocean safety at Na Kama Kai's Waikīkī Beach clinic this weekend. Best of all? The event is free. Children of all ages will learn about ancient Hawaiian navigation, conservation and how to interpret beach warning signs. Be prepared to wait on the beach as parents need to be present but don't participate in the activities. It's too late to register for a specific time slot but walk-ons are welcome. Just be prepared to wait awhile as the event is very popular. If you can't make this clinic, the same event is offered at different beaches around O'ahu every month. Registration starts two weeks before each event. We tried it! See our full review and 9 tips to make the most of it.
Looking for more events for adults? Check out HONOLULU Magazine's Weekend Picks on honolulumagazine.com.