Your Weekend: The Best Family Events-April 18, 2018
Our picks for the weekend's best family events.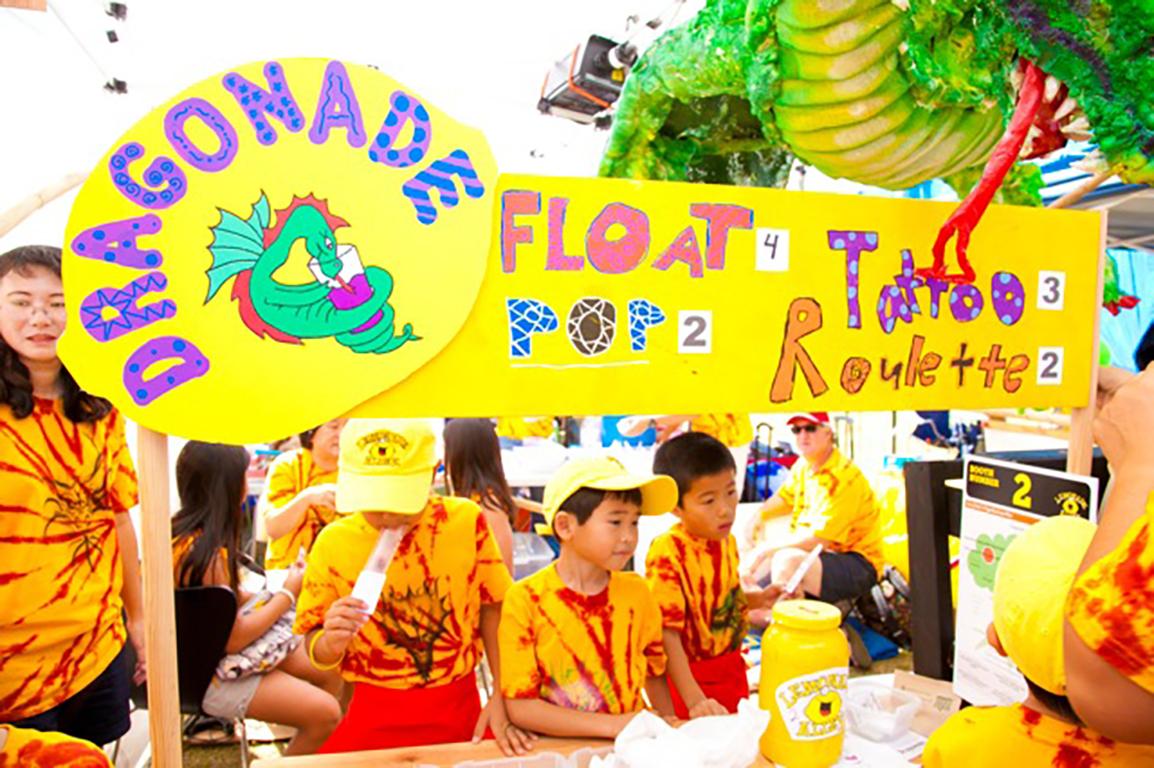 Photo: Courtesy of Lemonade Alley.
Lemonade Alley happens on Saturday, April 21, 2018.
Lemonade Alley For Earth Day 2018
Visit lemonade stands, sample homemade recipes, and be inspired by local entrepreneurs who have worked hard over the past few months to prepare for Lemonade Alley 2018. Judges will recognize the most creative business ideas and best-tasting products. This year, Lemonade Alley focuses on environmentalism and stewardship. Did we mention that these "entrepreneurs" are in grades kindergarten through high school?
ʻIolani Fair 2018
Stomp on over to "Dino Days," the ʻIolani School Fair featuring thrill rides, gourmet foods and student performances. Nosh on food-fair classics, such as giant turkey legs, lobster-shrimp rolls, bulgogi wraps and Okinawan soba. Or taste the newcomers: Kimchi hot dogs and malassadas sprinkled with chili peppers and sriracha. Small keiki can get acquainted with petting-zoo animals and ponies, while older ones test out the big-kid rides. A live demonstration by Chef Ronnie Nasuti of Tiki's Grill & Bar is scheduled for 7 p.m. on Friday. The annual talent show is at 5:30 p.m. Friday, and 7:30 p.m. Saturday. See our nine tips in Our Guide to the 'Iolani Fair.
All ages
Waimea Valley Earth Day Mauka to Makai-Volunteer Opportunity
Show your appreciation for Mother Earth by volunteering at Waimea Valley's monthly program for all ages. This is an opportunity to teach kids about reforestation, recycling, weeding, planting and invasive species removal. The regular monthly workdays do not always have work for younger kids, but organizers say this weekend's will have tasks for toddlers through adults. Check in at 8:30 a.m., receive instructions and begin work at 9 a.m. Lunch at noon will be followed by an Earth Day-inspired raffle contest. Due to recent heavy rains, wear bug repellant, and wear hats and sunscreen.
All ages
Free admission
Mauka to Makai Environmental Expo
Learn how to keep Hawai'i clean at a rare free-admission event at the Waikīkī Aquarium. Kids and adults will try hands-on activities at more than 20 booths run by city departments and nonprofits. Make sure to stop by to pick up a free native plant from Hawaiian Electric Co. Food will be for purchase but there will be water refill stations so bring your reusable bottle. Schedule a tour of the aquariumʻs exhibits. Click here to see our guide to the aquarium.
All ages
Hoʻoulu ʻĀina Community Work Day-Volunteer Opportunity
Celebrate Earth Day this year at Kokua Kalihi Valleyʻs garden. The morning involves community food production, native reforestation and healthy food preparation. At noon, the group shares a harvest and potluck. This volunteer opportunity happens every third Saturday of the month. Don't forget to bring bug repellant, sunscreen and a hat to protect skin. Please check for weather-related updates on Instagram @hoouluaina or on Hoʻoulu ʻĀina's Facebook page.
---
Looking for more events for adults? Click here for HONOLULU Magazine's picks for the weekend.