Who's coming: Moiliili Summer Fest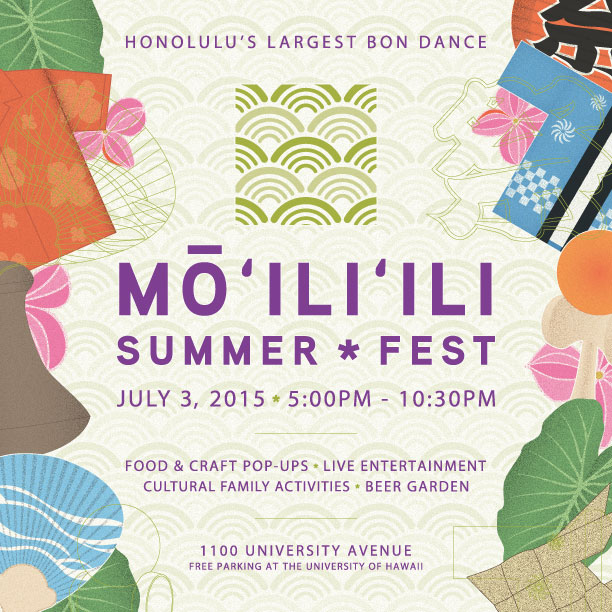 Honolulu's largest bon dance, tons of oishii summer eats, family-friendly entertainment, pop-up shops and more come together once again this Friday at the old Varsity Theater parking lot for the Moiliili Summer Fest! The huge Japanese-themed street fest, presented by Moiliili Hongwanji Mission and Kamehameha Schools, is free and open to the public.
The heart of it all is the traditional bon dance, which Hawaii does like nowhere else. And this one, even by local standards, is a bon dance on steroids. Think rhythmic dancing around the yagura tower plus the best of Honolulu Night Market. Thousands turned out last year, and we are seriously pumped.
When: Friday, July 3 from 5 to 10:30 p.m.
Where: 1100 University Ave. (old Varsity Theater parking lot)
Admission: Free
Parking: Street parking; free parking at UH Manoa (see map)
More information: http://www.moiliilisummerfest.com/
Social media: Instagram and Twitter @moiliilifest #moiliilifest; Moiliili Summer Fest on Facebook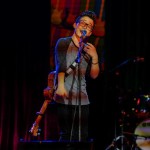 5:00 – 5:15 p.m. DJ Jojo Flow
5:15 – 5:45 p.m. Aidan James
5:45 – 6:00 p.m. Ohana Arts
6:00 – 6:15 p.m. Taiko performance by Pacific Buddhist Academy
6:30 p.m. Bon dance
Kamehameha Schools Farmers Market: Holoholo General Store, Mamaki Native Hawaiian Herbal Tea and Otsuji Farm will be selling various fresh foods and goods. Read more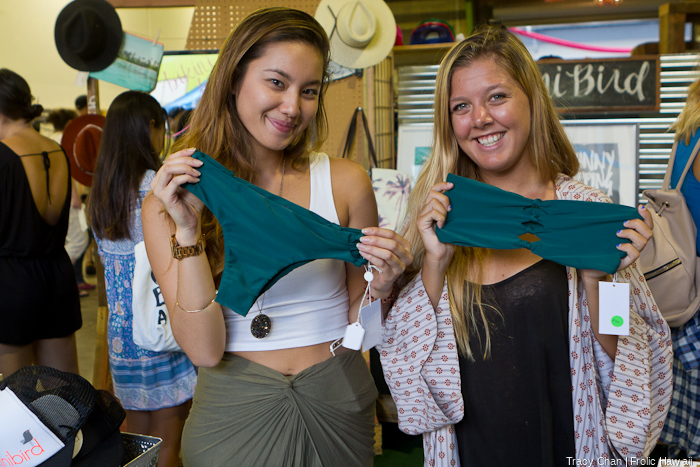 Bluebird Jewelry (jewelry)
Hawaii Doggie Bakery (pet treats)
Island Style Collections (women's apparel)
Love Me Knots (jewelry)
San Lorenzo (swimwear)
Siren Booty (women's apparel)
SumoFish (apparel)
VH07V (apparel and accessories)
The food
Aloha Pops
Beyond Burgers
Bonfire Pizza
Coldfyyre
Dave's Ice Cream
Girls Who Bake
Ha'a Ha'a
Holoholo Bar and Grill
Honolulu Gourmet Foods
Karai Crab
Kamitoku Ramen
Kau Kau Grill
Milk Tea Hawaii
Nani Kore
Olay's Thai
Paul's Poppers
Petit Suisse Crepes
Sweet Revenge
Tea on Fleek
The Nook
The Pig and the Lady
The Sugar Hut
Toko Express
Waimanalo Country Farms