What to do: Fourth of July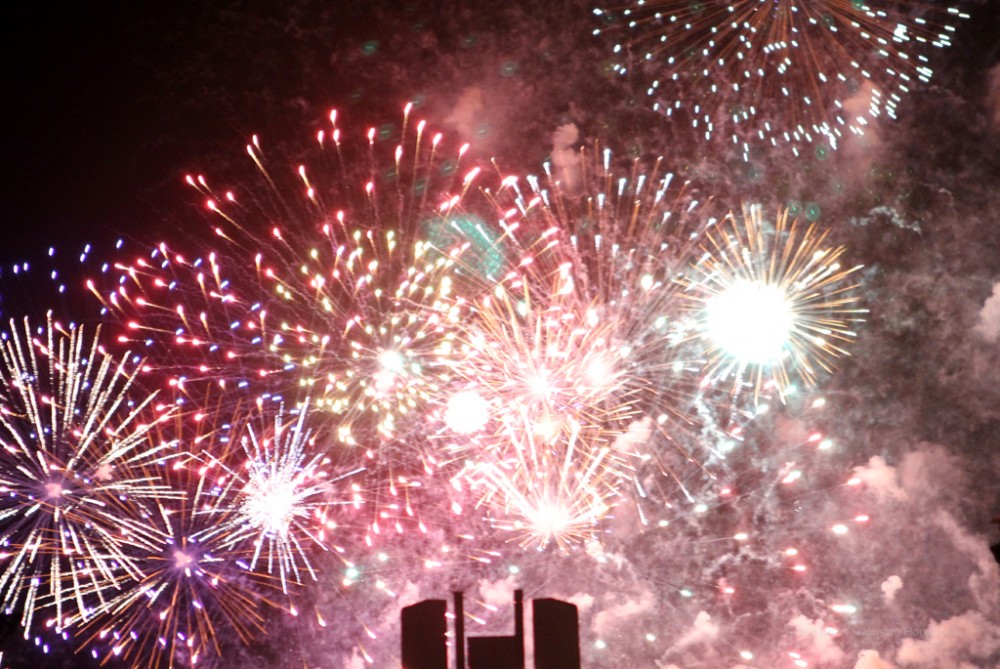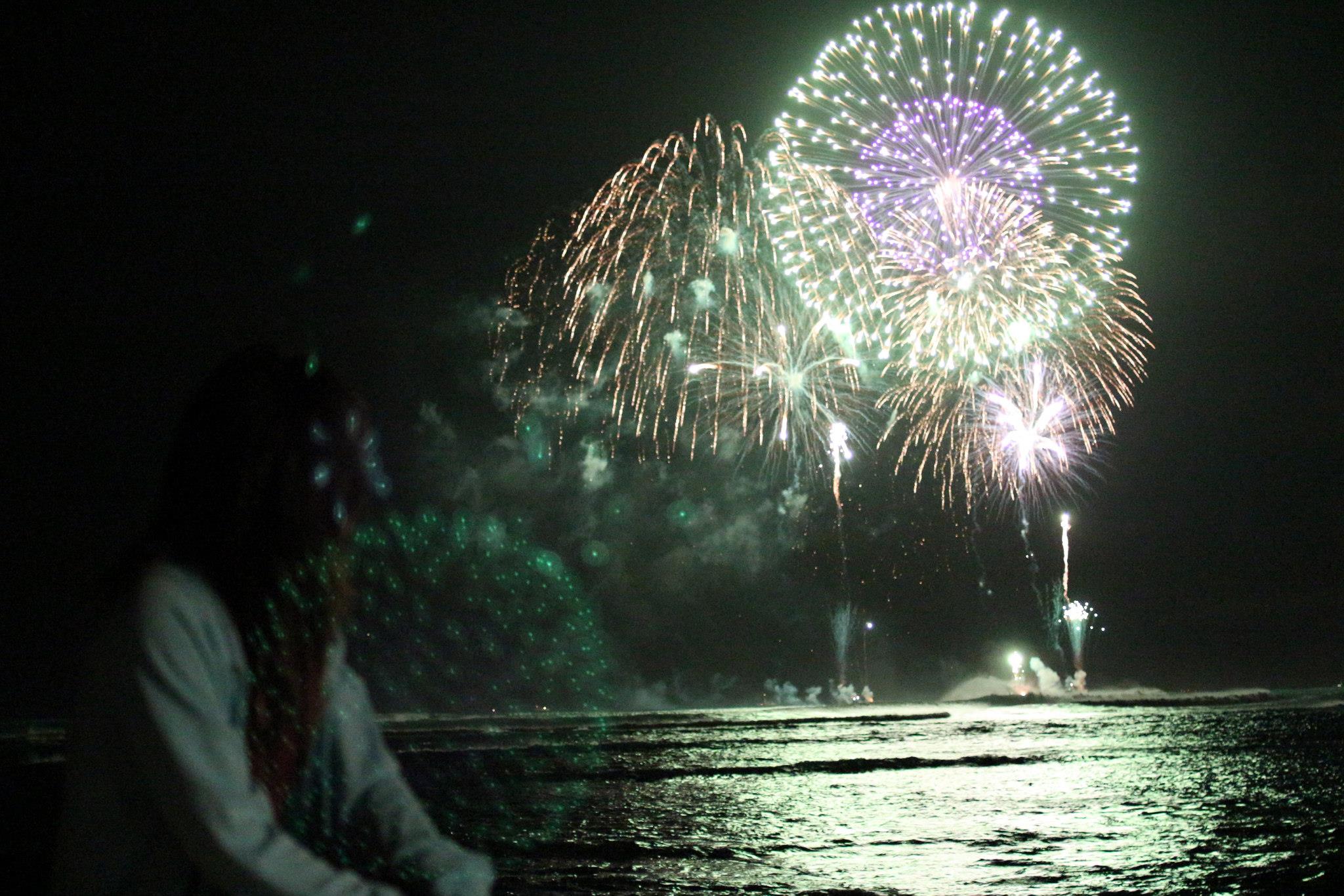 Whether you plan to just fire up the grill, go watch fireworks or hit the clubs, here's a guide for celebrating the long Fourth of July weekend around the island.
Fireworks shows
Ala Moana Center
Independence Day festivities start early on July 3 and runs through the 6th with a 20 percent shopping savings pass at more than 80 participating merchants. Use the Savings Pass to receive 20 percent off the purchase of one regular-priced item per store, per day. Throughout the weekend, catch top local artists at Centerstage starting at 4 p.m., including Duncan Kamakana, EMKE, Sean Na'auao and Kapena. Then on July 4, the city's biggest and grandest fireworks display happens at Ala Moana Beach Park starting at 8:30 p.m. Listen to FM 92.3 KSSK for the coordinated soundtrack. More info
Turtle Bay Resort
Take a drive out to the North Shore and start the July 4 celebrations early at the Da Hui paddle race, which gets underway at 10 a.m. Kapena and Darren Benitez will provide the entertainment starting at 3:30 p.m. At 8:30 p.m., a free public fireworks show will get underway on the resort's west lawn. More info
Kailua Beach Park
The show starts at 8 p.m. right on the water at Kailua Beach Park. Parking available at Kainalu, Kailua and Lanikai elementary schools and Kailua intermediate. Additionally, a shuttle will run from Long's Kailua to the beach park until 10 p.m. More info
Star of Honolulu
Take a cruise on the Star of Honolulu or Starlite for a great view of the Ala Moana fireworks show. Kama'aina receive a 19% discount, More info
Battleship Missouri
Bring your picnic baskets to the Battleship Missouri for Independence Day celebrations. The picnic will begin at 6 p.m. and fireworks at 9. General admission: $10; kids $5; free to Mighty Mo members. Free shuttle from Pearl Harbor Visitor Center. Tickets available online. More info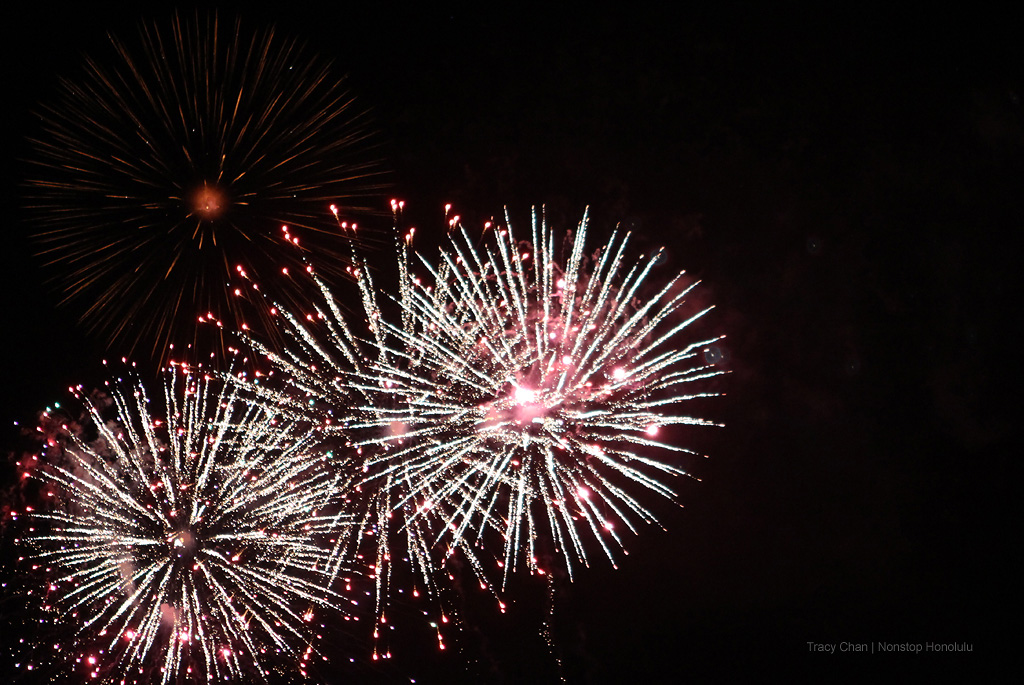 Schofield Barracks
The day starts at 10 a.m. with food booths, eating contests, a kendama tournament and live music. Live entertainment begins at 3:15 p.m., with Willie K and Third Eye Blind. At 8:30 p.m., the fireworks show gets underway. Festivities are limited to Department of Defense ID cardholders and their guests. More info
Joint Base Pearl Harbor-Hickam
Open to military-affiliated personnel and their sponsored guests, the activities begin at 3:30 p.m. at Ward Field and include a petting zoo, pizza samples, a car show and more. 3 Doors Down will hit the stage at 7:30 p.m. and fireworks start at 9. More info
Parties, parades and food
Big Boat Go Bang!
The Waikiki Ocean Club will be celebrating July 4 with a sunset sail right under the fireworks. Enjoy two bars and a DJ on the Waikiki Ocean Club double-decker party boat. The pre-party will start at 3:30pm at Above Ultra Lounge and shuttles depart from the Hawaiian Monarch Hotel at 4:15pm. The Waikiki Ocean Club boat will leave Aloha Tower at 5:30pm and get the party started. Tickets available at Above Ultra Lounge or call 808-375-0659 for more information.
First Friday
This year, First Friday falls on July 4, so if bar crawling is your thing, head to Chinatown. Along with the usual First Friday gatherings, the first-ever First Friday BBQ Challenge takes place, starting at 6 p.m., with the grilling skills of Downbeat Diner, Manifest, The Fix, Rakuen, Bar 35 and Brasserie Du Vin on display. Stations will be set up along the block between Pauahi Street and Chaplain Lane (adjacent to Louis Pohl Gallery and eleven44).
Not to be missed… The grilling skills of Downbeat Diner, Manifest, The Fix, Rakuen, Bar 35 and Brasserie Du Vin. Stations will be set up along the block between Pauahi Street and Chaplain Lane (adjacent to Louis Pohl Gallery and eleven44).
Ong King Art Center: Dark and Disturbed
Looking for something a little different this Independence Day? Beat the traffic and wander over to Ong King in Chinatown on North King St. for a night of art, drag, aerial acrobatics, burlesque, improv, pole performances, fire dancing, DJs and more! Visit their event page for more info.
Bacardi Pool Party (Hawaii Island)
Oahu's popular Bacardi pool parties heads to Hapuna Beach Prince Hotel in Waimea for a special Fourth of July bash. No cover and free validated parking. More info
Kailua Independence Day Parade
The parade begins at 10 a.m. and features 200 marchers, 40 vehicles, 40 floats and four bands. The parade route starts at Kainalu Drive and Omao Street and ends at Kailua intermediate school.
MW Restaurant
MW is selling marinated kalbi shortribs, lemongrass jidori chicken and kim chee potato salad for home grillers wanting something special. Pre order by July 2. See the menu
Brasserie Du Vin
"Delicatessen" will be Du Vin's First Friday celebration starting at 9:30 p.m. with Kitchen Music Society providing the music and entertainment.
Epilepsy Foundation Freedom Run
Timed 5K and 10K runs and a one-mile walk benefits the Epilepsy Foundation of Hawaii. Race starts at 7 a.m. at Kailua High School. More info
The Pig and the Lady
The restaurant on North King will be open for lunch and dinner during the holiday, call 585-8255 for reservations. They will also be accepting pre orders for a special bbq menu of marinated meats (beef skirt steak, kalbi saba, kaffir lime chicken breast and more) as well as Pig and the Lady pho kits serving parties of 5 or 10. More info
Ideas for The day after: July 5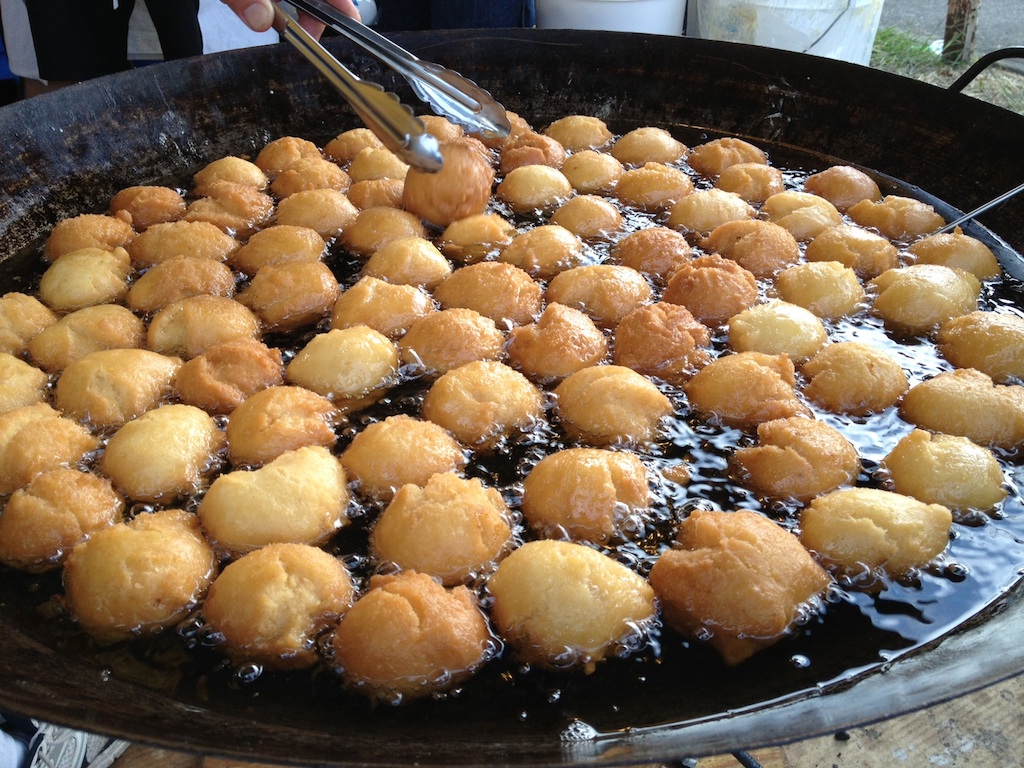 Moʻiliʻili Summer Fest
Thousands turned out for last year's event, and an equally big crowd is expect for this year's event, featuring food, live entertainment and a bon dance. The event is a collaboration between the Moiliili Hongwanji Mission, Kamehameha Schools, Japanese Cultural Center of Hawaii, Moiliili Community Center and the University of Hawaii. Free parking will be available at the University of Hawaii music and law school parking lot along the top floor of the structure. A shuttle will run from from the law school to the event from 4:45 to 10:45 p.m.
Capone's Comedy Smash III
Featuring Sommore, the "Queen of Comedy" and special guest "Bruce Bruce, the "Nations Favorite Standup," Capone's Comedy Smash presents a night of laughs at 8 p.m. at Blaisdell Concert Hall. Sommore has been featured on shows like "Def Comedy Jam" and "Showtime at the Apollo." Tickets available at ticketmaster.com