2019 Top Doctors: Gregory K. Yim, M.D., LLC
Pediatric Neurology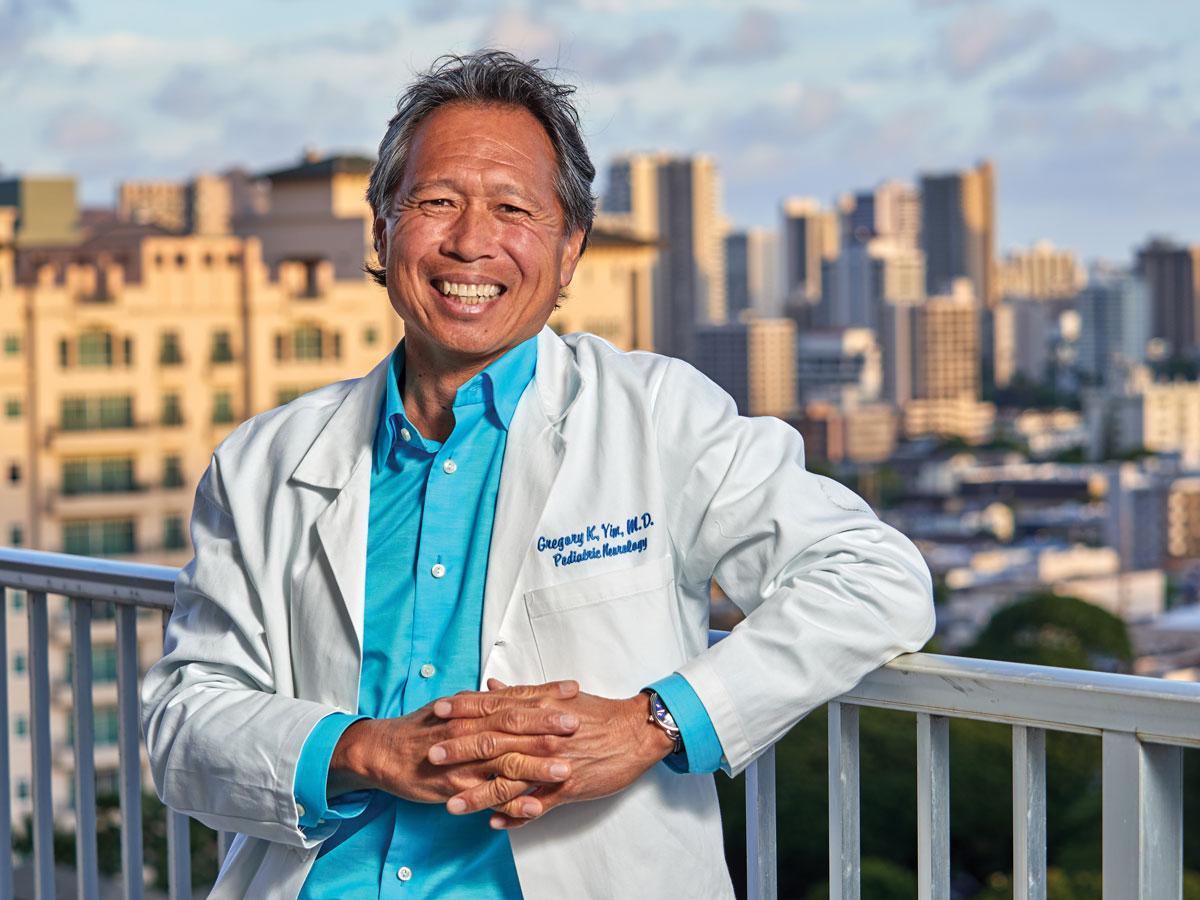 Seizure disorders can affect a child's well-being and quality of life. At Kapi'olani Medical Center for Women and Children, Dr. Greg Yim blends a philosophy of compassion, decades of experience and the latest advancements in technology and research to offer a level of patient care rarely found in the medical field. From approach to diagnosis to treatment, he has one ultimate goal in mind: "To care for each child like my own."
APPROACH
Communication and collaboration are the foundation of truly compassionate care. Dr. Yim develops an individualized plan especially for each child and includes the entire family.
DIAGNOSIS
48-HOUR EEG: Using a brain wave-monitoring technology at InSight EEG, Dr. Yim collects more insightful data without disrupting daily life. The device is applied in-office and monitors the patient's brain waves for 48 hours at home. Unlike a traditional EEG, patients do not need to be deprived of sleep or sedated.
MRI BRAIN: At InVision MRI, Dr. Yim utilizes an advanced MRI scanner with a powerful 3-Tesla magnet. Invision provides Magnetic Resonance Imaging that is high-tech and produces more-detailed images of the brain without any radiation.
TREATMENT
MEDICATION: While effective, anticonvulsant medication comes with potential side effects. Dr. Yim uses a scientific method-based approach to adjust dosage to the lowest, most-effective amount with the fewest unwanted reactions.
SURGERY: Patients who do not respond to medication can be fitted with a vagal nerve stimulator, a small, painless implant that applies electrical impulses that may stop seizures.
KETOGENIC DIET: Patients on high-fat, low carb diet often have reduced seizures. Dr. Yim works closely with a dietician to balance diet and medication in order to keep health and symptoms in check.
CANNABIS: Dr. Yim is an advocate of an integrative medical approach to the treatment of seizure disorders. Recent studies of cannabis have shown successful efficacy in its use as a safer, more natural treatment. Dr. Yim is knowledgeable in the extensive research and guides parents who wish to explore this alternative treatment.
Kapiolani Medical Center for Women and Children, 1319 Punahou Street, Suite 1000, Honolulu, HI 96826, Phone: (808) 946-4474,  Fax: (808) 946-4475, YimNeurology.com, WindwardPediatrics.com
DIRECTORY
Table of Contents