Top 5 things to do this weekend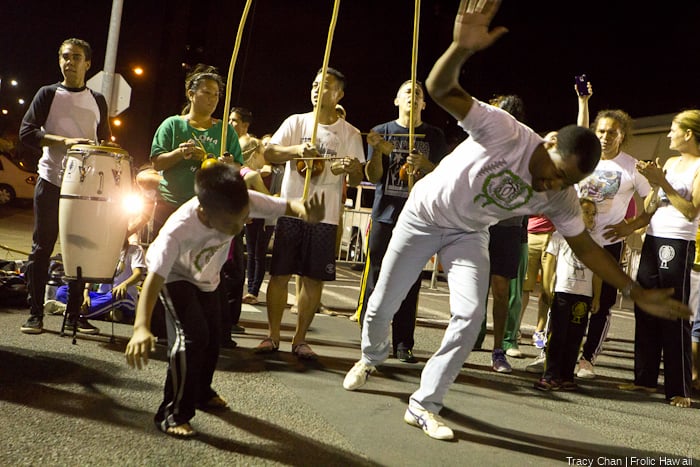 The weekend is here! And if you're still lining up plans, here's a roundup of some of the things taking place in the island.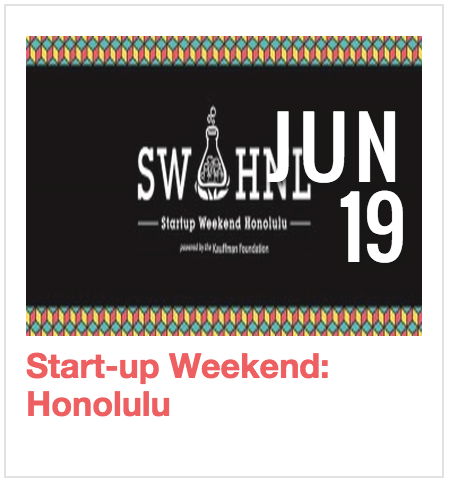 Start-up Weekend Honolulu
Friday, June 19
6 p.m.
Whether you're looking for feedback on that great big idea, a co-founder, or a team to help you execute, Startup Weekends are the perfect environment to test your idea and take the first steps towards launching your startup.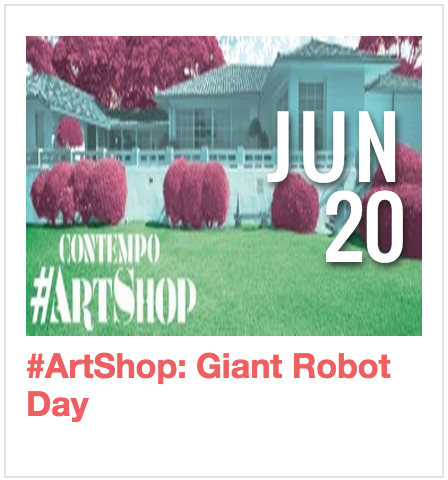 Contempo #ArtShop: Giant Robot Day
Saturday, June 20
11 a.m.
Dive into an exciting, innovative nine days of free art programs at Honolulu Museum of Art Spalding House for Contempo #ArtShop. Learn about artists, collecting, techniques, and trends; view and purchase new work by local and international up-and-comers, mid-career trailblazers, and established masters, available for purchase at prices ranging from $100 to $50,000.
Talk shop with Eric Nakamura of Giant Robot and a list of exhibiting artists and more.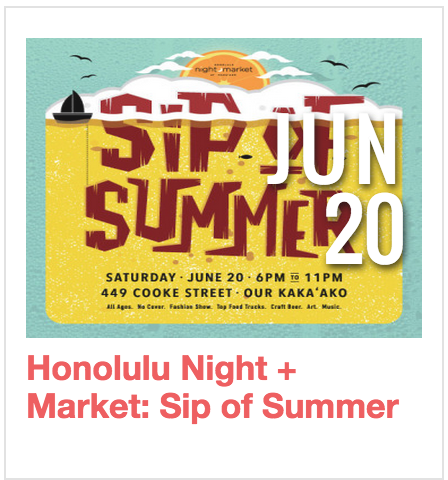 Honolulu Night + Market: Sip of Summer
Saturday, June 20
6 p.m.
Street Grindz kicks off Summer 2015 at Honolulu Night + Market. Enjoy your favorite summertime food, new retail and lots of entertainment in Our Kakaako, including the Sip of Summer cocktail pop-up, a live fashion show by Mikinola, and beer garden at Honolulu Beerworks.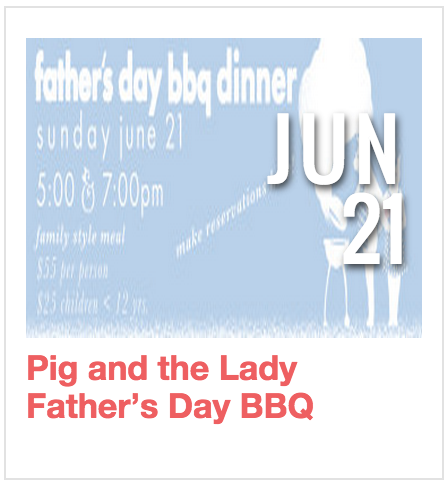 The Pig & The Lady Father's Day BBQ
Sunday, June 21
5 p.m & 7 p.m.
If you don't have dinner plans to celebrate with the old man, join The Pig and the Lady for a Father's Day barbecue dinner. They'll have two seatings, 5 p.m. and 7 p.m. for a family-style menu that includes all of pop's favorites, including smoked pork and Manila clams, grilled beef ribeye and roasted corn with black truffle butter. All dads receive a complimentary drink.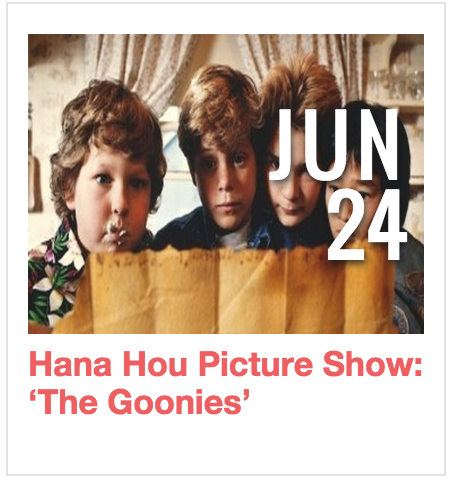 Hana Hou Picture Show: "The Goonies"
Wednesday, June 24
7 p.m.
Consolidated Theatres Ward screens a favorite '80s cult classic for its Hana Hou Picture Show. Adapted by Chris Columbus from a story by Steven Spielberg, "The Goonies" follows a group of misfit kids as they search for buried treasure in a subterranean cavern. Here they cross the path of lady criminal Mama Fratelli and her outlaw brood. Find out their fate and unlikely hero