Top 5 things to do this weekend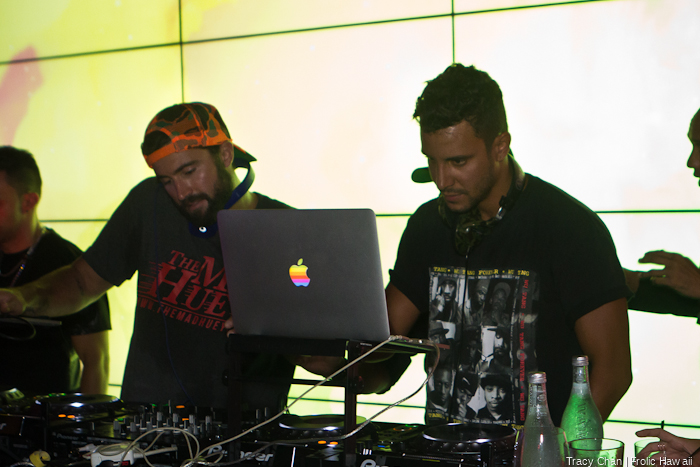 March is off to great start: Slurp at Eat the Street's Ramen A Go Go, hit the North Shore for some carnival action, party it up with Brody and Devin, vinyasa your worries away and get some choice eats at a Wang Chung's pop-up!
Eat the Street A Go Go Thursdays
Thursday, Mar. 3
Makers + Tasters, 1011 Ala Moana Blvd.
Back with gusto, Eat The Street presents an extended version of its A Go-Go series, highlighting a rotation of ono themes ranging from tacos to ramen at Makers + Tasters. This event is different from the monthly Eat The Street: There'll be a smaller, rotating vendor count, perfect for families and those who don't like big crowds and lines. Thursday's Ramen A Go Go features different taks on the delicious noodle bowls from Street Grindz vendors.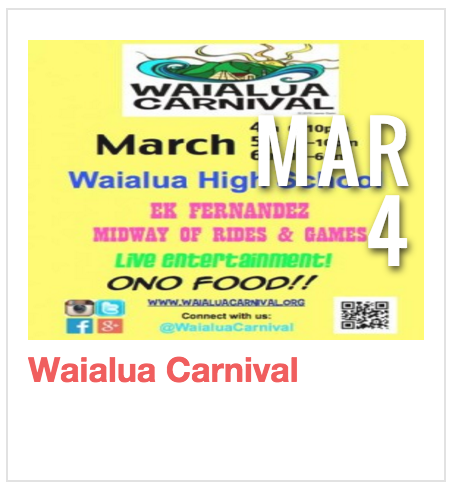 Waialua Carnival
Friday, Mar. 4 – Sunday, Mar. 6
Fri. 6-10 p.m., Sat. 12-10 p.m., Sun. 12-6 p.m.
Waialua Intermediate and High School
Pack up the family and head north for the Waialua Carnival to support Waialua Intermediate and High School special projects. Enjoy EK Fernandez rides and games, live entertainment by Culture Nation, Na Wai Kea Nui Nui, Rodney Lopez and Pineapple Express, and tons of ono food.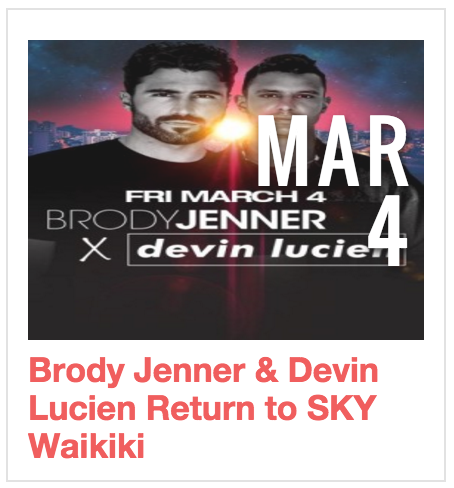 Brody Jenner and Devin Lucien Return to SKY Waikiki
Friday, Mar. 4
9 p.m.
SKY Waikiki, 2270 Kalakaua Ave.
It's always a star-studded event when celebrity DJs Brody Jenner and Devin Lucien show up. This Friday, join them and rub elbows with the cool crowd as they return to SKY Waikiki for another entertaining night. The red carpet affair begins at 9 p.m. and the party starts promptly.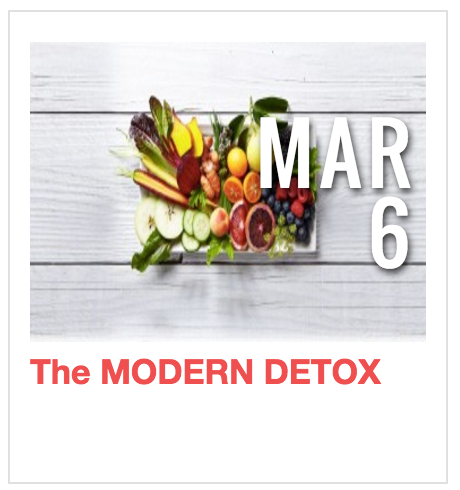 The MODERN DETOX
Sunday, Mar. 6
11:30 a.m.
The Modern Honolulu, 1775 Ala Moana Blvd.
Had a little too much funon Saturday night? Don't sweat it! On second thought, do sweat it out at the Modern Detox, an all-day pool season kickoff at the Modern Honolulu's pool deck. With yoga with a Lululemon ambassador to start, a green juice power hour and lounging on day beds to the sounds of talented local DJs Tittahbyte, Super CW and Yoozilla, it'll be the best Sunday ever! Hangover not included.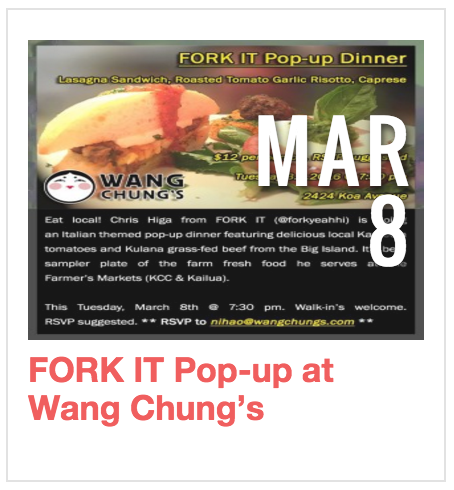 FORK IT Pop-up at Wang Chung's
Tuesday, Mar. 8
7 p.m.
2424 Koa Ave.
I know, Tuesday is totally not the weekend. But why limit yourself to just a few days? Wang Chung's, my karaoke bar of choice, is hosting another tantalizing dinner pop-up. This time the honors are being done by Chris from FORK IT, who'll be whipping up his famous lasagne sandwiches, a caprese salad and risotto – all with local ingredients! For $12, this deal can't be beat.