Top 5 things to do this Independence Day weekend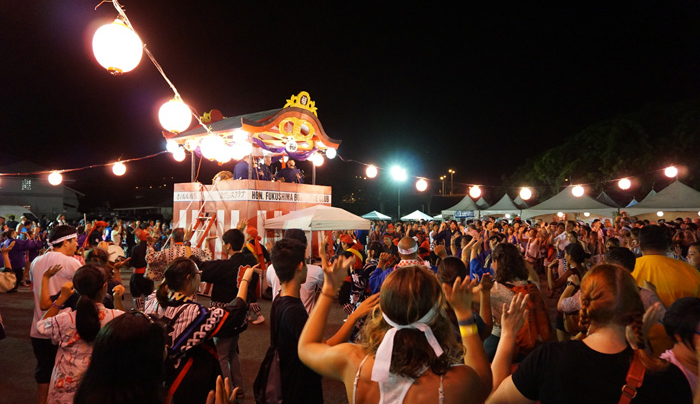 Let us count the ways to celebrate the birth of America this weekend: Check out the moves and eats at Honolulu's largest bon dance, catch some surfing films, see Kelsea Ballerini and Daughtry perform at Schofield, get wet at PCC's Water Walk, or relax with dinner and sunset aboard the Star of Honolulu.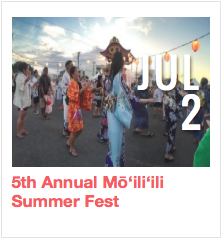 5th Annual Mo'ili'ili Summer Fest
Saturday, July 2
5 p.m. – 10 p.m.
Old Varsity Theatre Parking Lot
Celebrate Obon season in historic Mō'ili'ili at Honolulu's largest bon dance and street festival! Over 25 popular food trucks and food vendors will be serving delicious food alongside keiki games, cultural activities, DIY projects and lots of pop-up shops. Free parking and shuttles from UH Manoa. #MoiliiliSummerFest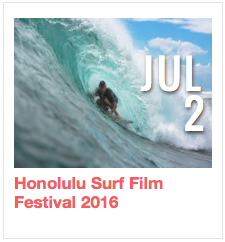 Honolulu Surf Film Festival 2016
Saturday, July 2 & Sunday, July 3
Various times
Honolulu Museum of Art
After seven years of waiting for the perfect conditions, the Eddie happened this year, drawing tens of thousands to Waimea Bay to witness the awesome spectacle of big wave surfing. This year the museum's Honolulu Surf Film Festival spotlights athletes past and present with the courage to take on behemoth waves.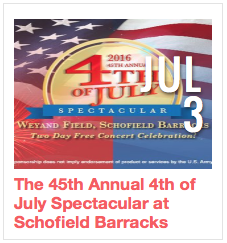 45th Annual 4th of July Spectacular at Schofield Barracks
Sunday, July 3 & Monday, July 4
10 a.m. – 10 p.m.
Weyland Field, Schofield Barracks
A tribute to the brave men and women in our armed forces, this event is open to Department of Defense ID card holders and guests. The two-day free concert celebration features performances by Kelsea Ballerini on the 3rd and Daughtry on the 4th. Food, games, crafts, rides and fireworks!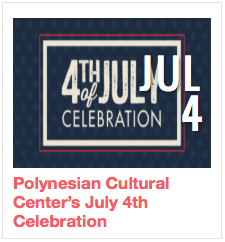 Polynesian Cultural Center's July 4th Celebration
Monday, July 4
8 a.m. – 1 p.m.
Hukilau Marketplace
Bring the entire family to the Polynesian Cultural Center for an Independence Day full of food and fun! Keiki will enjoy the Water Walk, which includes water stations, a slip & slide, water balloons, sprinklers and more. Festivities also include a sidewalk sale, cook-off contest and two eating contests.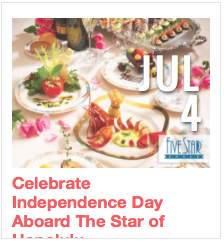 Independence Day Aboard the Star of Honolulu
Monday, July 4
6:15 p.m.
Star of Honolulu, Aloha Tower
Celebrate the birth of America with delectable cuisine and the best ocean view of fireworks aboard the Star of Honolulu. Guests will revel in a delicious dinner, live entertainment and a breathtaking backdrop of the sunset, fireworks and the Honolulu city lights. Kama'aina rates available!