The Faster Slipper Picker Upper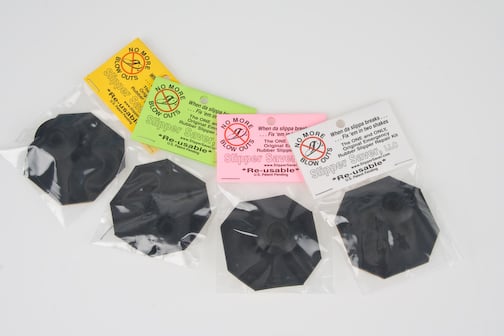 You're trotting along the sidewalk when snap! one of your favorite slippers breaks. You suffered the dreaded slipper blowout, but wait, you don't have to throw the pair out. A company in Hilo makes Slipper Saver, a little rubber-slipper repair kit. And the fix doesn't require tools or glue, making it pretty much foolproof.

Owner/inventor Scott Mullen is not a flip-flopper: He's been daydreaming about his gadget since small-kid time. "Sometimes you'd only have the slippers for a week or two, then someone would step on the back and they'd break," he recalls. "As I got older and bigger, and the slippers got more expensive, I started to think about a rubber-on-rubber solution."

Shunning temporary fixes like a bread-bag clip, and dangerous ideas like a nail, Mullen experimented instead with rubber and cork designs in his garage. He eventually turned to a rubber distributor and even a graduate student in design before coming up with his Slipper Saver model, which he has since patented. "It took a few tries. The knob has to be countersunk so you don't step on it."

You can watch a video of Mullen demonstrating his product at http://slippersaver.com/. Slipper Saver is sold at about 40 stores on the Big Island, or, call (808) 982-3877.