Stay Safe This Summer with These Reef-Safe Sunscreens Made in Hawaiʻi
School's out, summer's in! Protect your family's skin from the sun with some of our favorite reef-safe sunscreens that are safe enough for the little ones.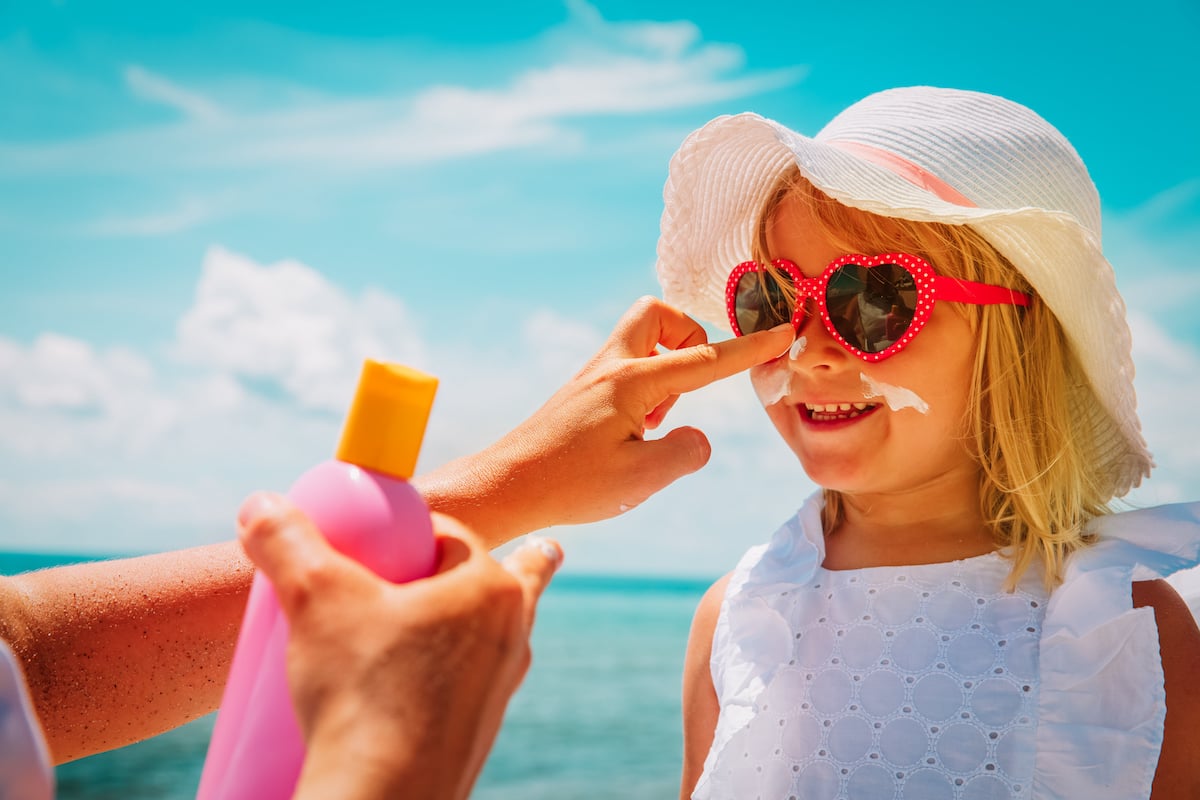 As you pack your summer schedule with fun beach days, adventurous outdoor hikes, water park excursions and zoo outings, be sure to pack up sunscreen for the whole family too. Harmful ultraviolet radiation can cause damage to your child's skin, even on cloudy days. In fact, sunburn during childhood has been linked to a higher risk of developing skin cancer, so lather up!
---
SEE ALSO: 🏖️ Beach Safety Tips from a Veteran North Shore Lifeguard
---
As of last year January, Gov. David Ige signed the Senate Bill 2571, which prohibits the sale of sunscreens that contain oxybenzone and octinoxate in the State of Hawai'i. These two chemicals can cause coral bleaching and potentially hard or kill young coral larvae. The good news is many local sunscreen makers had already been quality products that were reef-safe and wonderful to use. Here are a few brands that are worth checking out:
Kōkua Sun Care
View this post on Instagram
This company's sunscreen is packed with Hawaiʻi-grown ingredients like Hawaiian coffee fruit extract, macadamia nut oil, kukui nut oil, noni fruit juice, plumeria extract, noni honey and spirulina. With non-nano zinc oxide as the only active ingredient, this sunscreen is SPF 50 and free of toxic chemicals. It's safe for babies – think, no stinging eyes! kokuasuncare.com
Mama Kuleana Waterproof
View this post on Instagram
Mama Kuleana's sunscreens are not only reef-safe, but safe for the ocean, using 100% microplastic free, biodegradable packaging that's fully compostable. The mineral-based sunscreen is UVA/UVB broad spectrum 30 SPF and lasts up to 40 minutes—be sure to reapply. Safe for all ages, this earth-conscious sunscreen comes in a 50ml screw top jar. You can also buy a three-pack to save a few dollars. mamakuleana.com.
Ao Organics
View this post on Instagram
Local skincare company Ao Organic sells a chemical-free sunscreen in liquid and stick form. It's perfectly safe for people with sensitive skin, keiki and babies. We're a fan of how it sources local ingredients like Hawaiian beeswax and good-for-the-skin ingredients like sunflower seed oil, jojoba oil, avocado oil and cocoa power. They're a dream to apply and smells amazing, leaving the skin feeling soft and smooth. aoorganicshawaii.com. 
Little Hands Hawai'i
View this post on Instagram
Using plastic-free packaging and gentle ingredients safe enough for babies, Little Hands Hawaiʻi is 100% natural and offers reef-safe sunscreen in a stick, tin or a travel-sized container. Packed with antioxidants and healing essential oils, the sunscreen is water resistant for up to 80 minutes and comes in a variety of tinted colors, including white, light neutral, medium neutral, medium dark and dark. A little goes a long way, so use sparingly, and for the tinted sunscreens, treat them like foundation as they can stain clothing. littlehandshawaii.com. 
Raw Love
View this post on Instagram
This Maui-based company offers a moisturizing mineral sunscreen that comes in two and four ounce cans. Its main active ingredient for sun protection is non-nano zinc oxide, which is the FDA approved for use in sunscreens. It's paired with quality ingredients like cold-pressed unrefined coconut oil, raw shea butter, sesame oil, beeswax, jojoba oil, vitamin E oil, carrot seed oil and other essential oils. Raw Love also sells fragrance free sunscreen sticks and lip balms. rawlovesunscreen.com. 
5 Tips for Applying Sunscreen on Babies and Younger Kids
For babies younger than six months, keep them out of direct sunlight as much as possible. If you're out at a park, look for shade under a tree, or bring an umbrella or stroller canopy.
Use enough sunscreen to cover all exposed areas. Think face, nose, aars, feet, hands and don't forget, backs of the knees too!
Put on sunscreen anywhere between 15 to 30 mins prior to sun exposure – don't just pile it on at the pool and jump in!
Reapply sunscreen every two hours or after swimming, sweating or drying off.
Even if it's baby-safe sunscreen, still be careful when applying around the baby's eyes. If your baby accidentally rubs sunscreen into their eyes, immediately wipe both their eyes and hands with a damp cloth.
If you notice irritation from the sunscreen on your child's skin, try to switch to a different brand or use sunscreen that has titanium dioxide or zinc oxide.