Spam-azing! Guide to Saturday's Spam Jam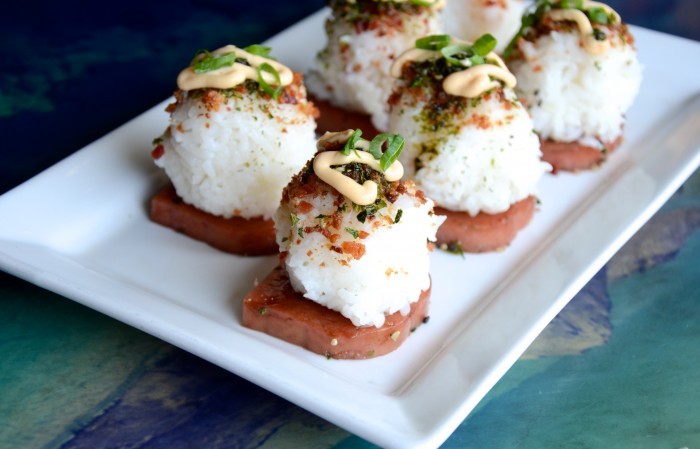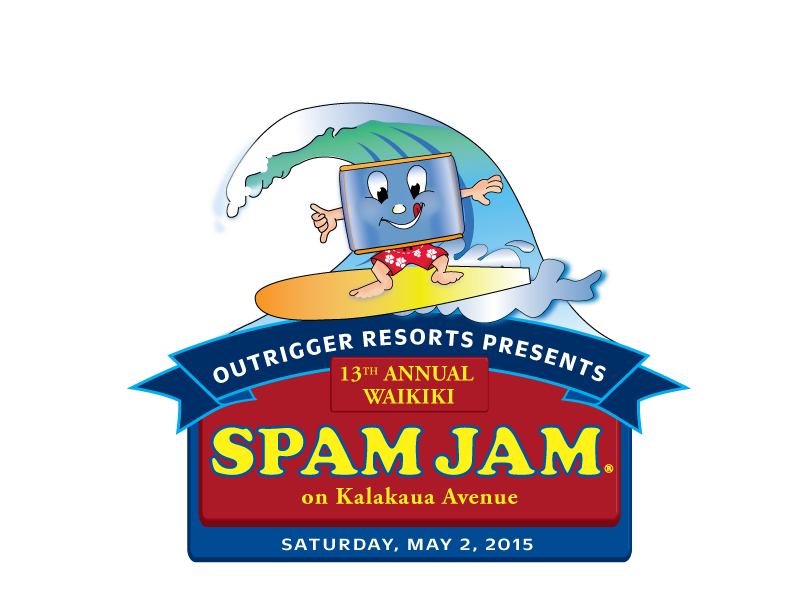 Spring breezes are wafting the onolicious scents of briny, juicy pork products, and that can only mean one thing: Waikiki Spam Jam! Once again, the epic street fest takes over Kalakaua Avenue in a massive celebration of our beloved canned meat.
When: Saturday, May 2 from 4 to 10 p.m.
Where: Up and down Kalakaua Avenue
Why: A benefit for the Hawaii Foodbank
Admission: Free
Parking: Parking information
The entertainment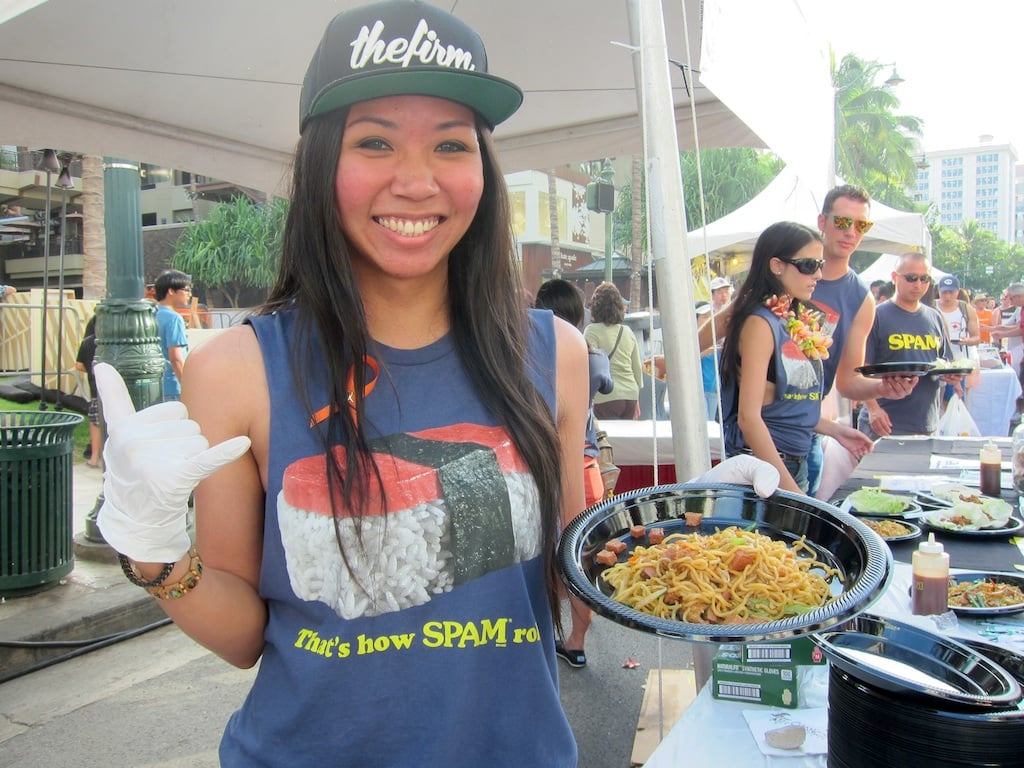 Outrigger Stage — fronting the Outrigger Waikiki Hotel
4:30 p.m. Ka Hehena
5:30 p.m. Nathan Aweau
6:30 p.m. Germaine's Luau
7:30 p.m. Del Beazley & Robi Kahakalau
8:30 p.m. Brother Noland
Shops of Hawaii Stage — fronting the Royal Hawaiian Center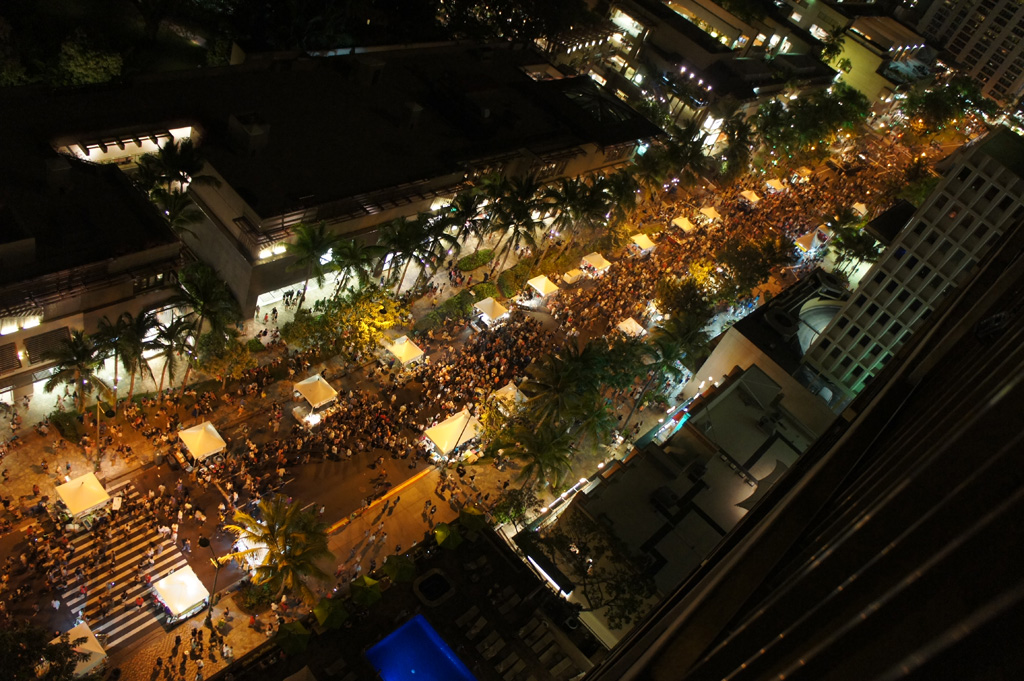 4:30 p.m. Myth: Hidden Legends of Old Hawaii
5:30 p.m. The Wreck
6:30 p.m. Ukulele Superkids featuring Honoka & Azita
7:30 p.m. Red Light Challenge
8:30 p.m. EMKE
On the Menu
Saturday's 13th Spam Jam may prove to be the Spammiest yet, with 17 participating restaurants and stores.
ABC Stores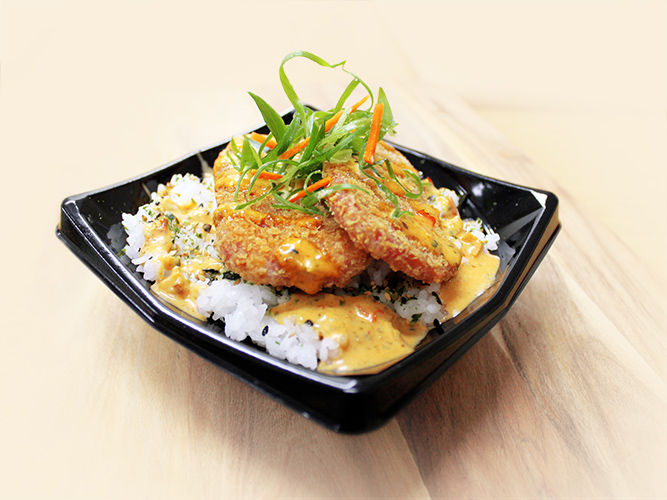 On the menu: SPAM katsu dynamite and spicy SPAM poke in won ton pi
Atlantis Seafood & Steak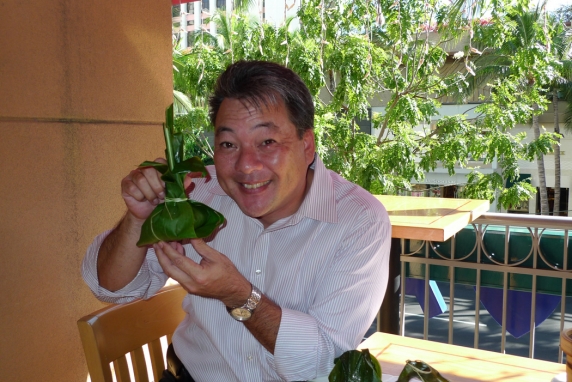 On the menu: SPAM lau lau
Chai's Waikiki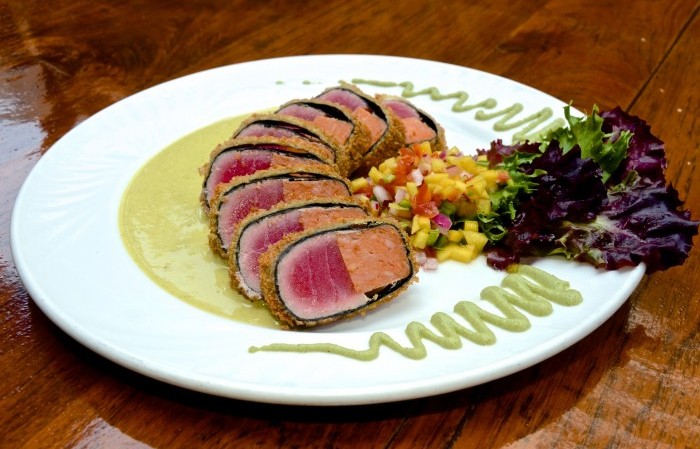 On the menu: Spicy SPAM and fresh ahi katsu with wasabi green curry and mango salsa
Duke's Waikiki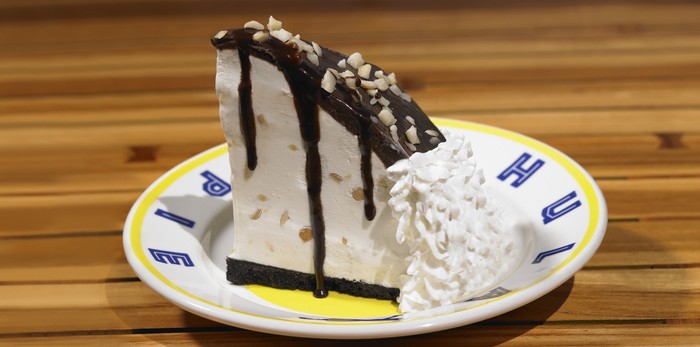 On the menu: Duke's famous Hula Pie
Eggs 'n Things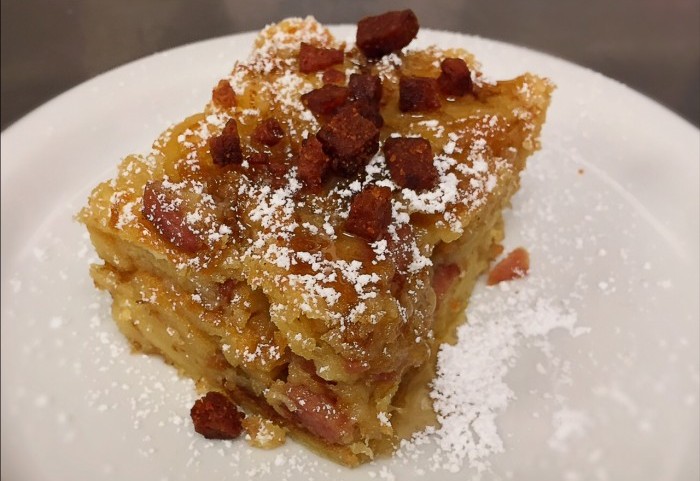 On the menu: Garlic SPAM fries with 3 dipping sauces, SPAM cheesecake and SPAM bread pudding
Gordon Biersch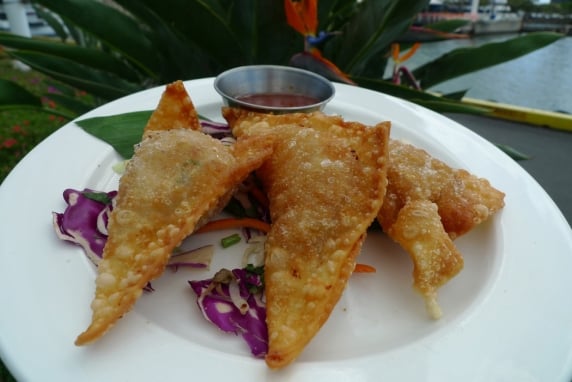 On the menu: Kama'aina SPAM street taco, artisan SPAM & salami pizza, Chinatown SPAM won ton, mango BBQ SPAM slider, SPAM hash cake slider, Asian hoisin SPAM bao bun slider, and a SPAM slider sampler
Hard Rock Cafe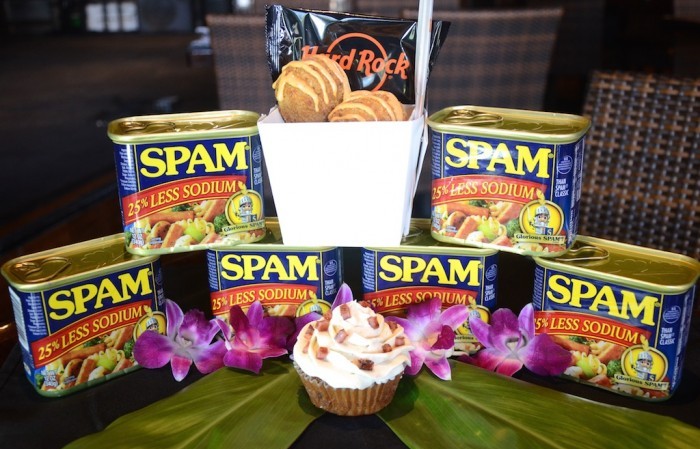 On the menu: Portuguese sausage SPAMac & Cheese Balls and SPAM spiced cupcakes
Hawaiian Crown Plantation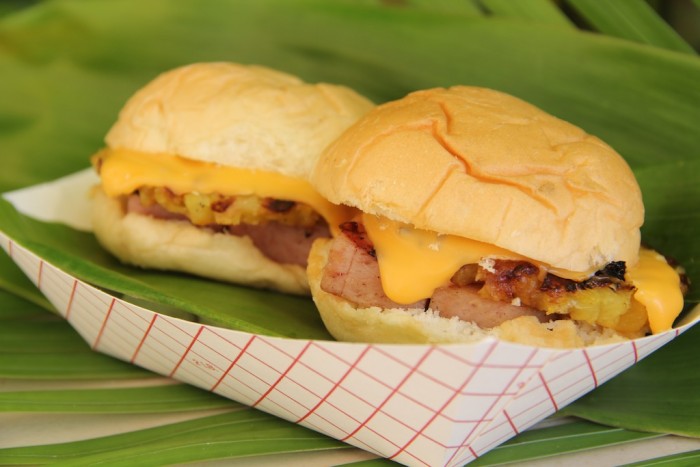 On the menu: Grilled pineapple & SPAM skewers, grilled SPAM & cheese sliders, pineapple sorbet with SPAM sprinkles
Hula Grill
On the menu: Portugese sausage SPAM waffle dogs, SPAM fried rice, SPAM loco moco, and SPAM fried rice loco moco
Jimmy Buffett's at the Beachcomber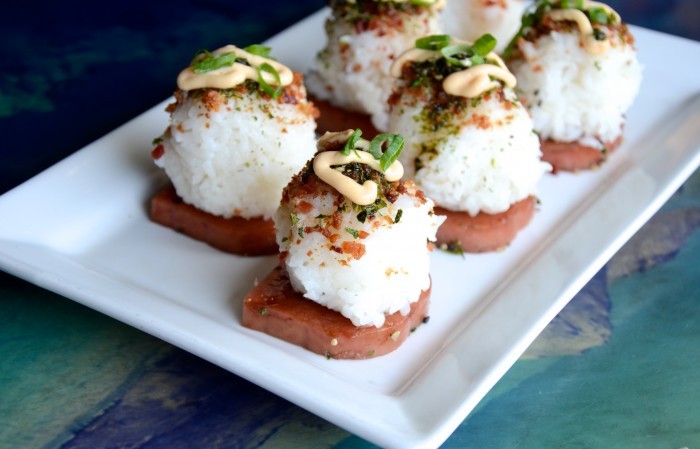 On the menu: Spicy SPAM Rice Bites, SPAM nachos and SPAM chili and rice
MAC 24/7

On the menu: Fried SPAM pulled pork lumpia, SPAM chili garlic calamansi dip
Mahaloha Burger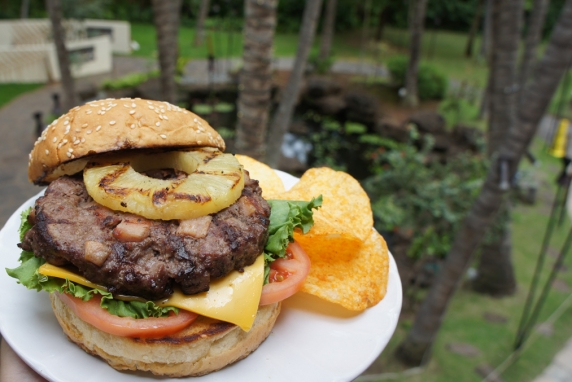 On the menu: Loco moco SPAM burger and teriyaki SPAM burger
OnoPops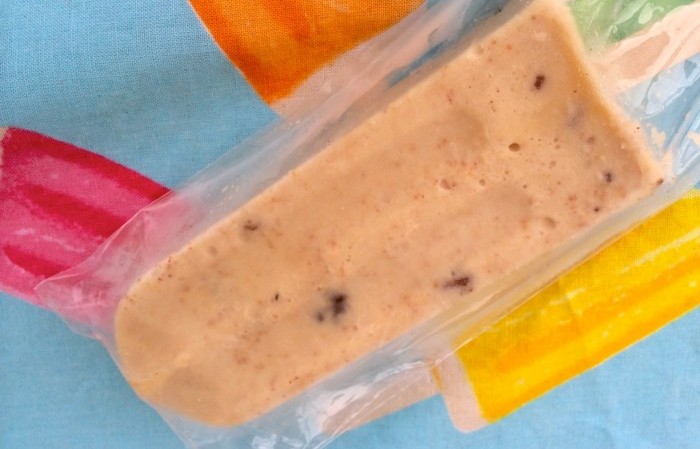 On the menu: MacSPAM brittle ice cream pop
PF Chang's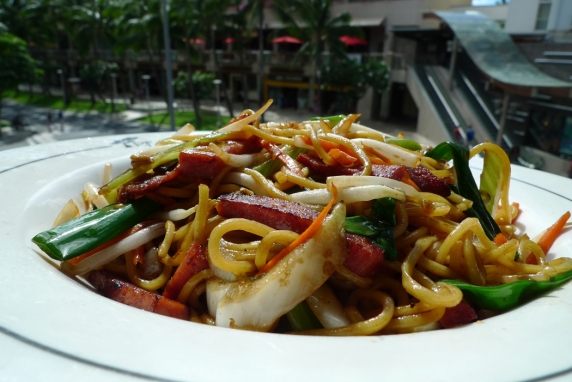 On the menu: SPAM lo mein and SPAM lettuce wraps
Seafood Village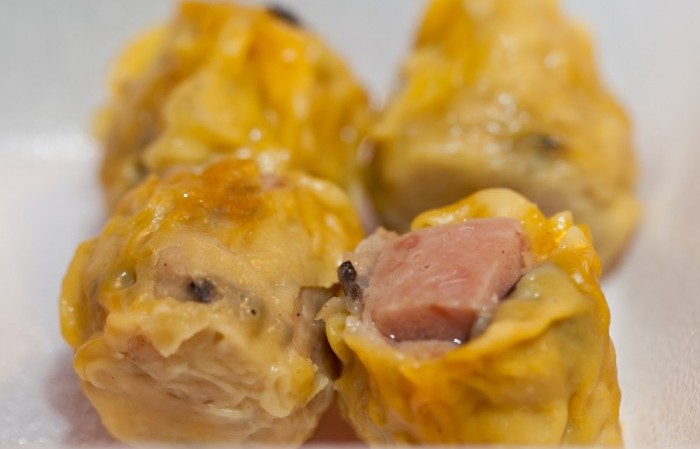 On the menu: SPAM shumai and SPAM manapua
Shops of Hawaii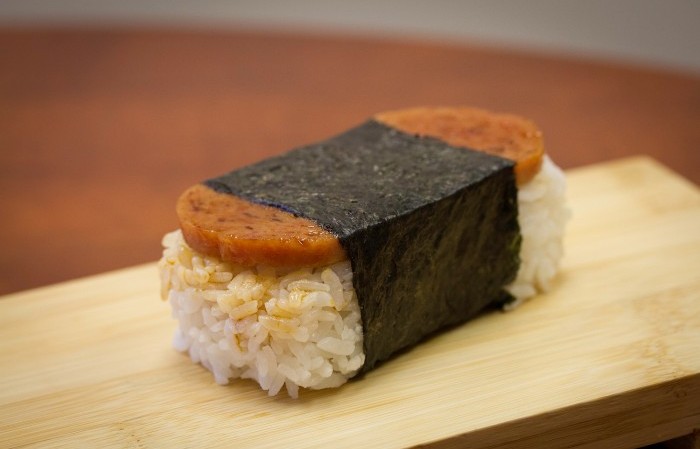 On the menu: Three varieties of SPAM musubi: Original, teriyaki and Sriracha
Uncle's North Shore Gourmet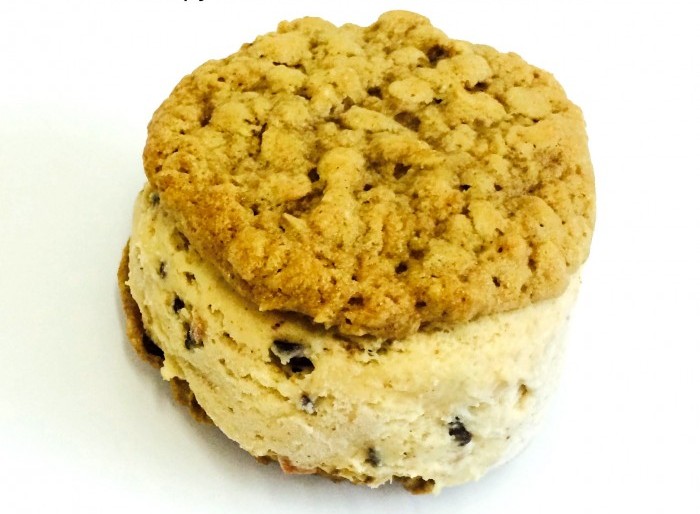 On the menu: The Elvis ice cream sandwich with peanut butter and banana ice cream with chocolate chips and crispy fried SPAM on oatmeal cookies