Party pics: Honolulu Night + Market & POW! WOW! finale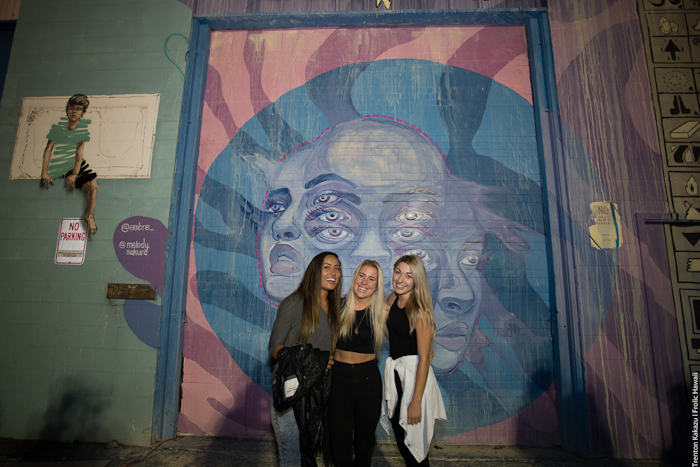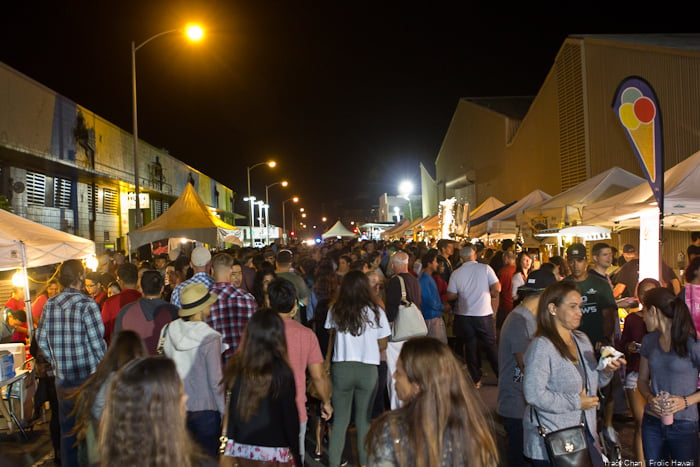 Honolulu Night + Market teamed up with the POW! WOW! art festival Saturday evening for a special edition that was far from the norm, with art, innovative products, fashion, live music and activities designed to celebrate the creative in all of us.
The Kakaako block party was twice as big this month, with Auahi Street blocked off down to Lana Lane and a whole other party going on. A live music stage dominated the corner of Cooke and Auahi Streets, and Lana Lane was crowded all night with onlookers and artists present to witness the finale of the weeklong POW! WOW! painting fest. The night culminated in a performance by Alt/Air (now a full band) and a street art battle hosted by Secret Walls. Instead of the traditional POW! WOW! blackout piece, this year artists from around the world split up into two teams and attempted to out-paint each other.
Photos by Eric Baranda, Tracy Chan and Trenton Kakazu.
Pics from around Night Market:
The fashion show by Joelle Perry & Spark:
And the POW! WOW! Finale at Lana Lane: