Night Lights: Weekend Wrapup Oct. 29-31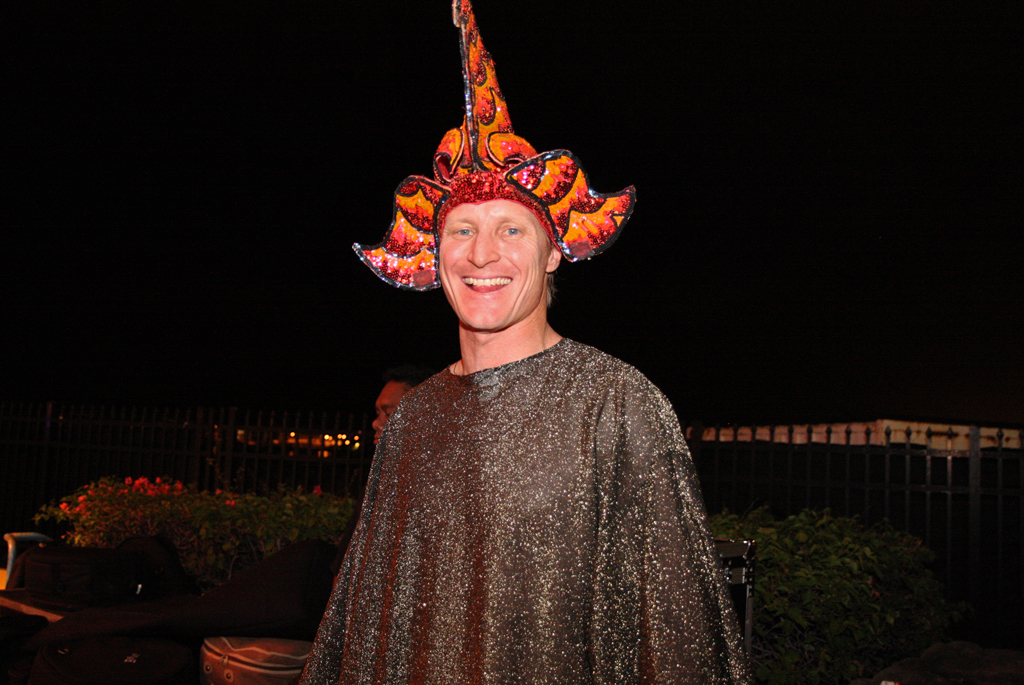 Halloween was seriously a big deal this year. I mean, for people in the nightlife industry, it's always a big deal. But the fact that it fell on a weekend, and the fact that it was (almost) perfect weather made it an even bigger deal than usual.
Promoter Mark Tarone, the mastermind behind Hallowbaloo, deserves a special shoutout for being probably the most stressed-out man on the Island this weekend, yet still being able to smile.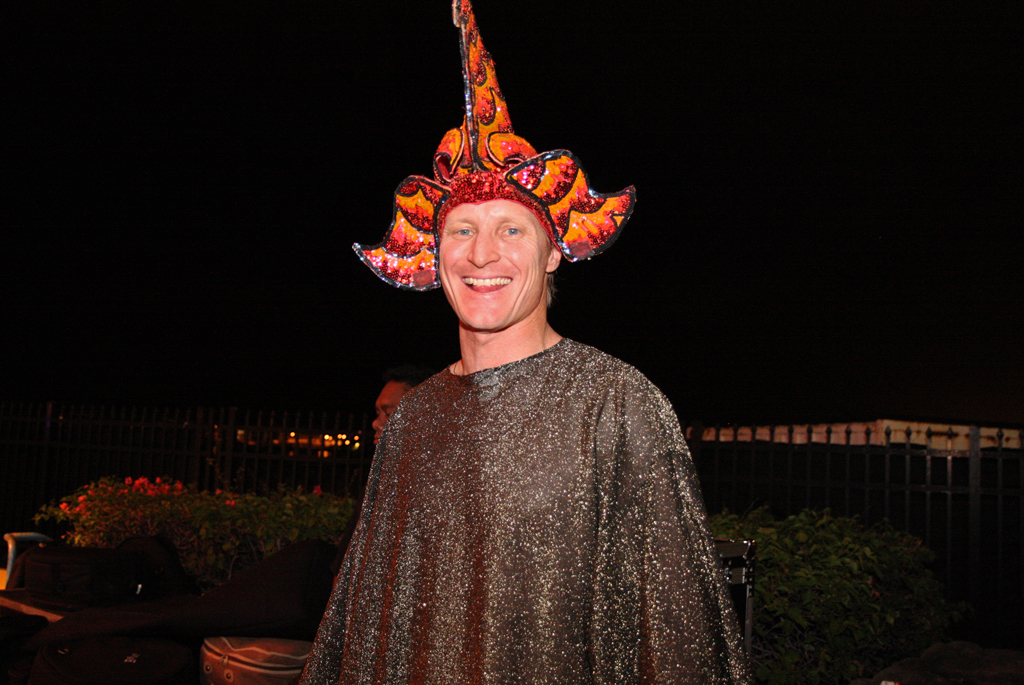 While everyone else was making party plans, he was running around like a madman, organizing the biggest party of them all. From emcee-ing the Edward Sharpe and the Magnetic Zeros concert to overseeing things on the ground in Chinatown, he was all over the place. Thanks, Mark and crew, for helping put together another memorable Halloween for Honolulu!
Speaking of the Edward Sharpe concert, I went to The Waterfront on Friday without being quite sure what to expect. I'd been listening to their album for a while, and really digging the indie folk sound. I'd been warned they were hippie-types, but didn't believe it until I got there. The concert was great, and set a really relaxed mood (probably helped by the fact that someone from the audience passed singer Alex Ebert a joint during the performance. Poor security, there wasn't much they could do about it). Here's the gallery, anyway, which doesn't do the moments justice in which Ebert danced, smeared mud all over his face, or called for a sit-down at the end of the concert, during which the stage was full of audience members and he was on the ground.
Edward Sharpe & The Magnetic Zeros
Saturday afternoon, I went to check out the Rally to Restore Sanity at the State Capitol. It was a small crowd that showed up to watch what essentially turned out to be a politically-edged variety show (although some top politicians were called up and asked questions by comedians).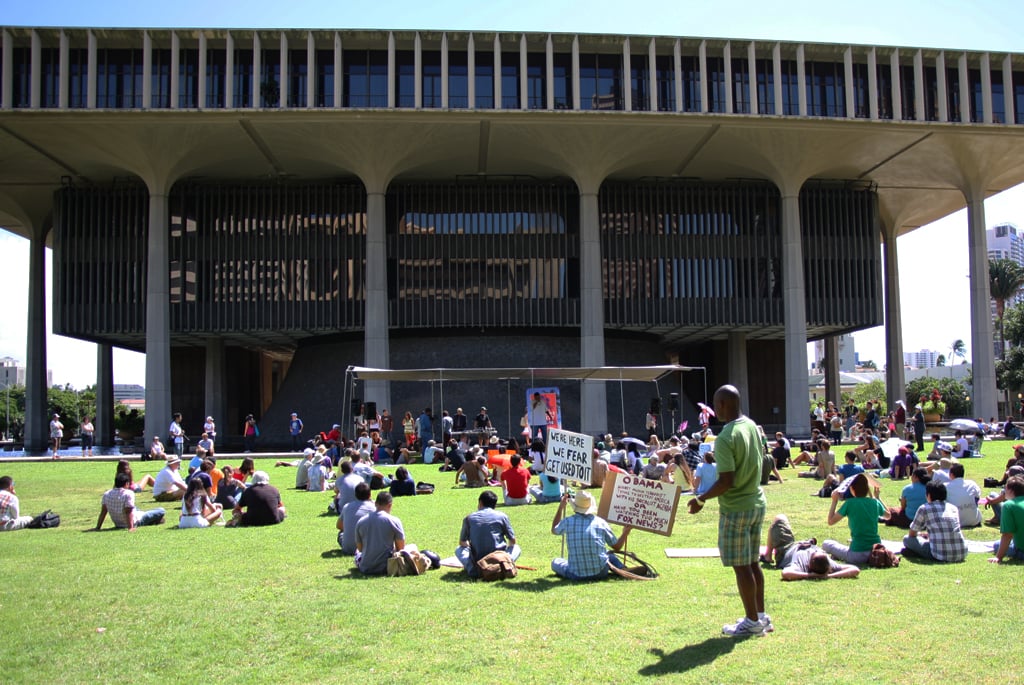 Haha, awesome signs, you guys.
Saturday was Hallowbaloo, of course. Somehow I ended up staying in Chinatown for about seven hours, most of which was spent on the street. I think "beyond insanity" would be an apt description. The streets were so packed that I found myself wishing Chinatown were bigger. Check out the awesome costumes people were wearing:
Oh, all right… here's my costume, image thanks to Cameron Peppers from Odin Works: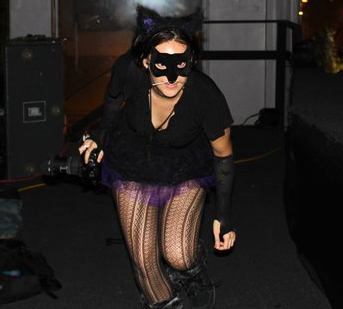 Sunday was fun. Earlier in the evening, I met up with some friends at the Waikiki Shell's 35th anniversary showing of "The Rocky Horror Picture Show." It's been about nine years since my last experience at "Rocky," but I was game. Although it seemed about half the crowd didn't get what was going on, there were still plenty of people throwing props, and we were lucky enough to sit next to a commentator with perfect timing who kept us in stitches the entire time. Derek Daniels' theatrical crew performed live alongside the movie, with Derek himself in the lead role as Dr. Frank-N-Furter.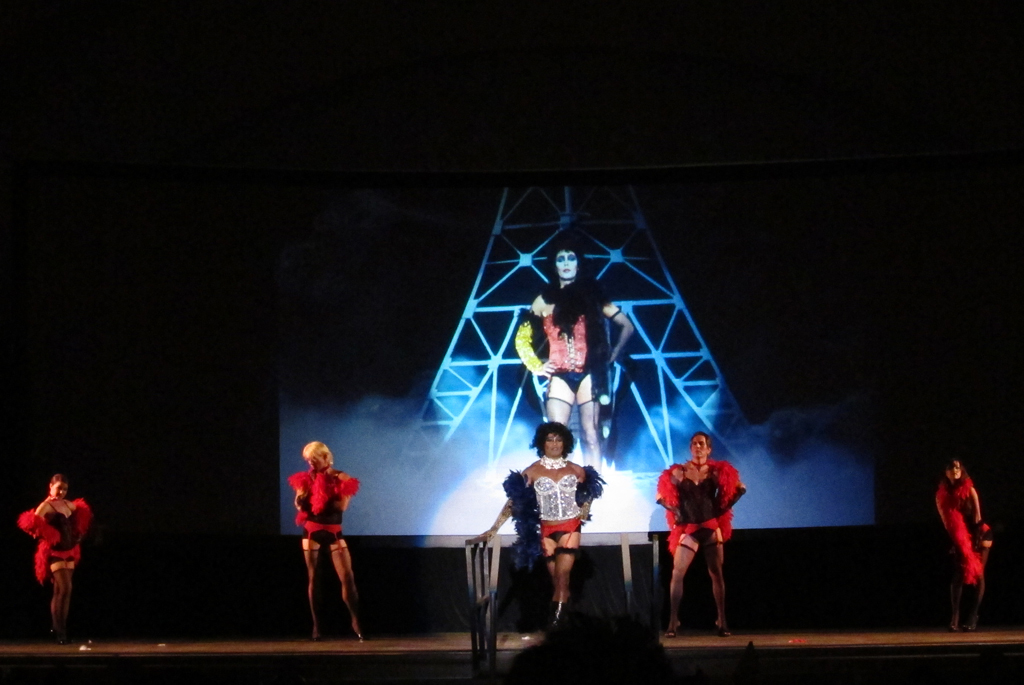 I also got to meet the Fly Guy, who was winning all the costume contests all weekend. He's a friend of a friend, and he told me he was just trying to make back the money ($600+) he had put into buying and designing his elaborate costume, which included stilts, multiple pieces of armor textured with caulk, and the huge, elaborate headpiece.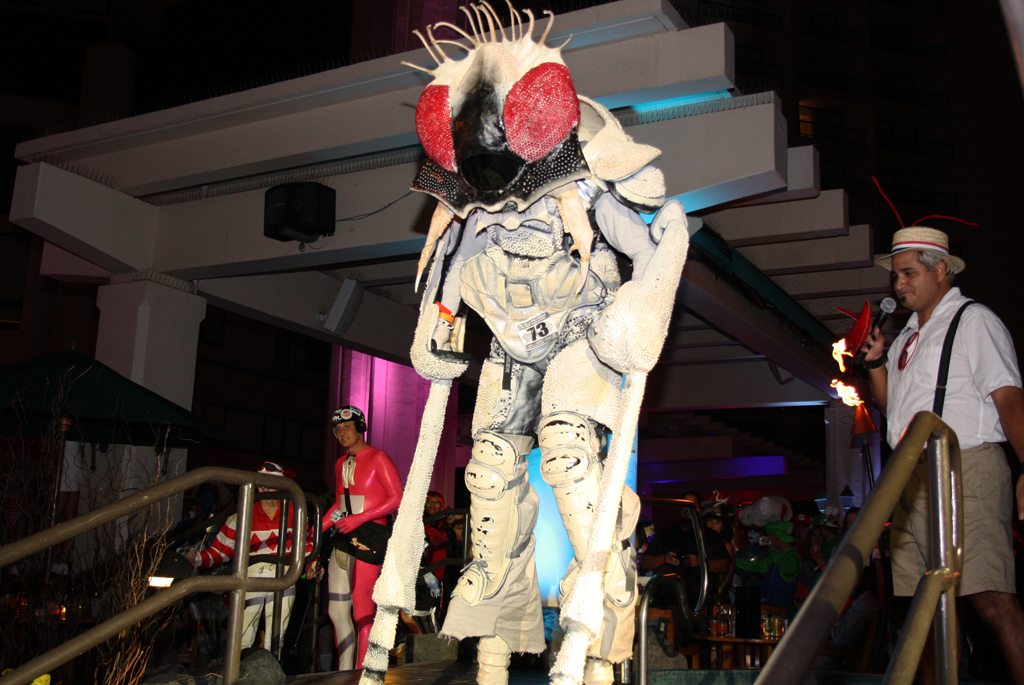 Suffice to say, he won back what he'd spent and more at Halloween at the Hyatt's $1,000 costume contest!
Waikiki was crazy. I almost just wanted to stay on the streets and see all the costumes, but instead I went up to the Hyatt for their annual poolside Halloween party, which was bigger and better than ever this year, with a new area opened up for dancing and a whole bunch of bars scattered around. Here's the gallery:
What did you guys do over the weekend? Did I see you out on the street? What parties did you hit?
More to the point, are you ready for First Friday?