Night Lights Weekend Wrapup July 1-3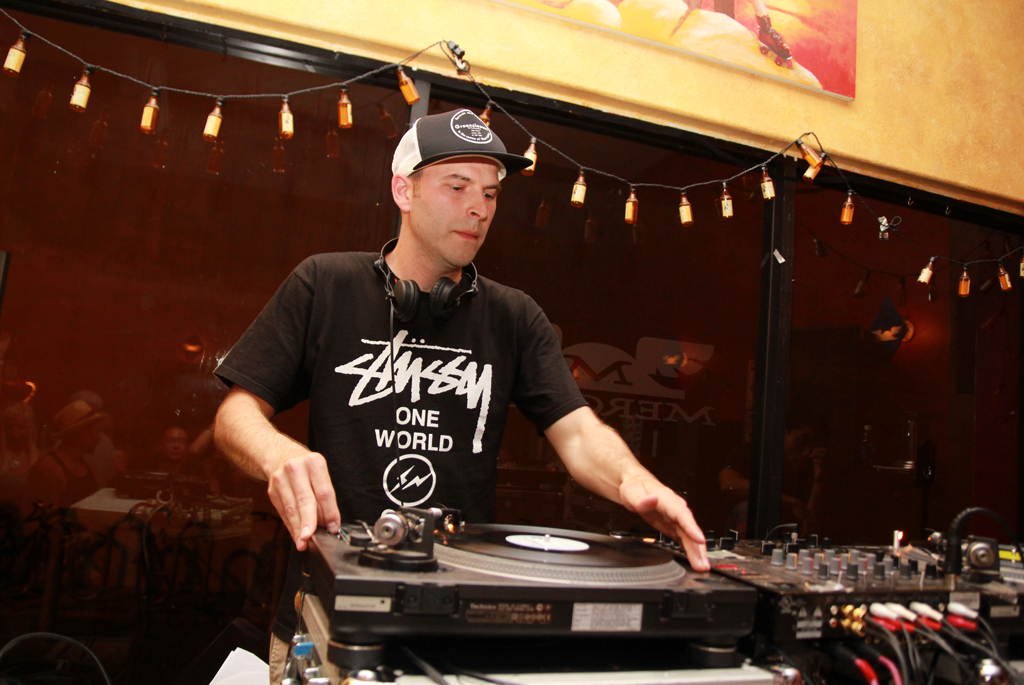 If you want to get technical about it, the last night I actually stayed home was last Monday. But so much happened between then and now that's already documented, so I'll start with the biggest First Friday anyone's seen in a while. Even last month didn't see the level of craziness that a combined Independence Day Weekend I Love Chinatown block party plus a non-rainy First Friday brought to Chinatown. You had the foodie crowd, the club crowd, even people who wouldn't normally be caught dead in Chinatown on First Friday were persuaded to come out because of the long weekend.
I got Downtown around 6:15 pm to check out the block party, ran around shooting for a bit (in addition to the block party, I managed to make it to The ARTS at Marks Garage, a couple other art galleries, Black Cat Tattoo, SoHo, Lotus and Manifest) before reporting for duty at Bar 35.
Among other things, it was nice to see Shop & Bop in the Chaplain Lane alley by Mercury Bar going off, with all sorts of vendors selling handmade crafts, jewelry and art. It was also nice to see Joel, aka DJ Rayne, rocking out at SoHo for his birthday/CD release party; the club was packed for its re-opening after a few structural improvements, although most of you probably only noticed the cool new painting in front.
I ended the night at Mercury, listening to guest Seattle drum & bass DJ Kid Hops spin some pretty crazy/funky stuff: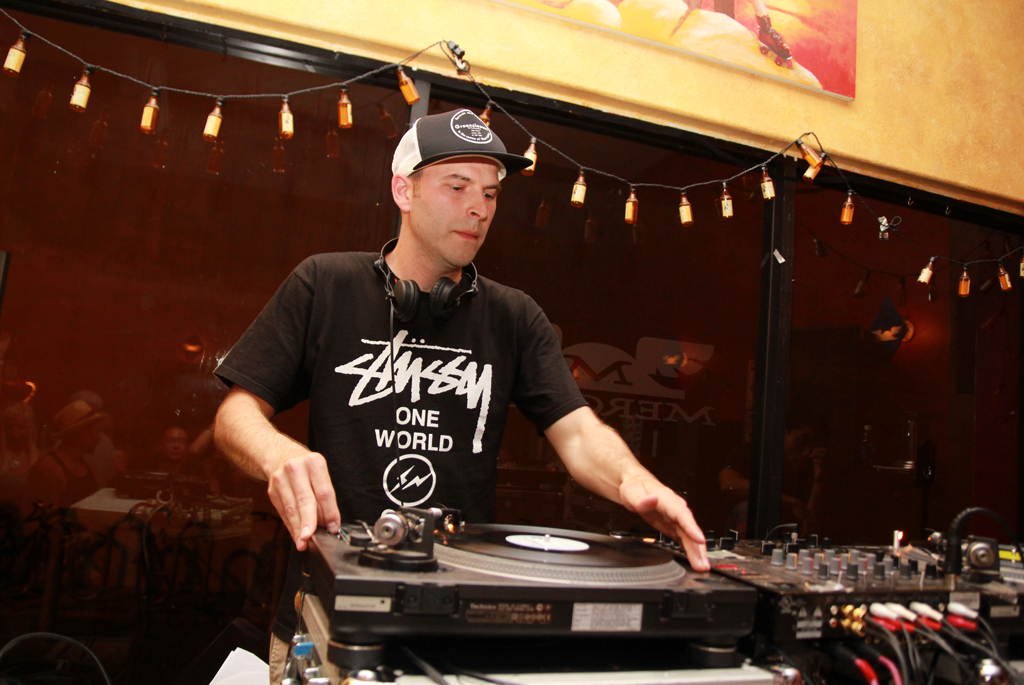 Saturday was pretty much my day to kick back, although I did hit Mercury Bar's F*ck First Friday and Ka's packed party rock night (also DJ K-Smooth's CD release party and the sixth anniversary party of the boys from Kurious Productions):
I never get enough sleep between Saturday and Sunday. They kind of blur together usually, with a short nap in between. This week I woke up early (in my world, noon is early) to hit CWSK and Contrast Mag's Bacardi Pool Party, partly because I'd heard a rumor (still in decision) that it might be the last one for a while, and partly because Super CW kept repeating how NOBODY would get in once the place was at capacity. I mean, usually I don't have a problem getting into a max capacity venue, but there's always that one time…
Anyway, Sunday was a perfect day for hanging out at the beach or the pool. It was too hot to do much else until after the sun set, and besides, look at all those beautiful people!
Around 8 pm, I headed down to Aloha Tower to catch the fireworks. I'll leave you with a few of my shots:
Dallas Nagata White and Ed White were over on Magic Island and got a few pics from the other side; check them out too!
What's coming up next week? How about First Thursdays (First Friday was the first of the month, remember) with guest poet Carlos Robson, the unveiling of Estria and 808 Urban's amazing mural at HCC in the afternoon and the Grand Opening of The Cellar at Amuse Wine Bar Thursday night.
Saturday marks Blue Scholars' return to Hawaii; they're teaming up with Bambu for a show at Loft, and photographer/promoter Russell Tanoue's birthday party at Pearl, as well as Cherry Blossom Cabaret's fifth birthday party at Mercury Bar.
See you around!