Livestock Tavern makes a case for weekend brunching in Chinatown
Crab cake bennies, oysters on the half shell, and the lobster roll make this brunch a pescatarian's delight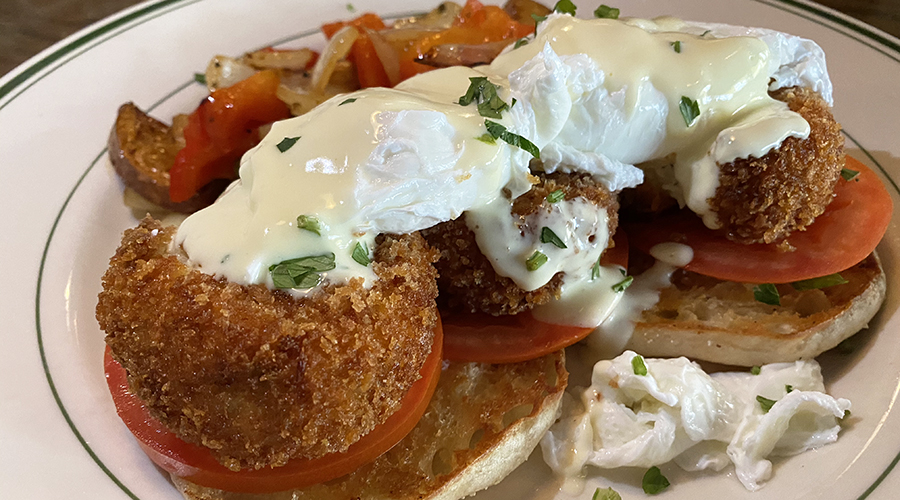 On the first weekend that we could dine-in at restaurants, Livestock Tavern messaged me on Instagram and said they have a new brunch. The menu is totally new, except for the signature Tavern Burger and Maine lobster roll from the dinner menu. It's not the largest brunch menu out there, but we found a variety of starters and entrees to choose from.
See also: 220+ Oahu restaurants are reopening for dine-in from Sept. 24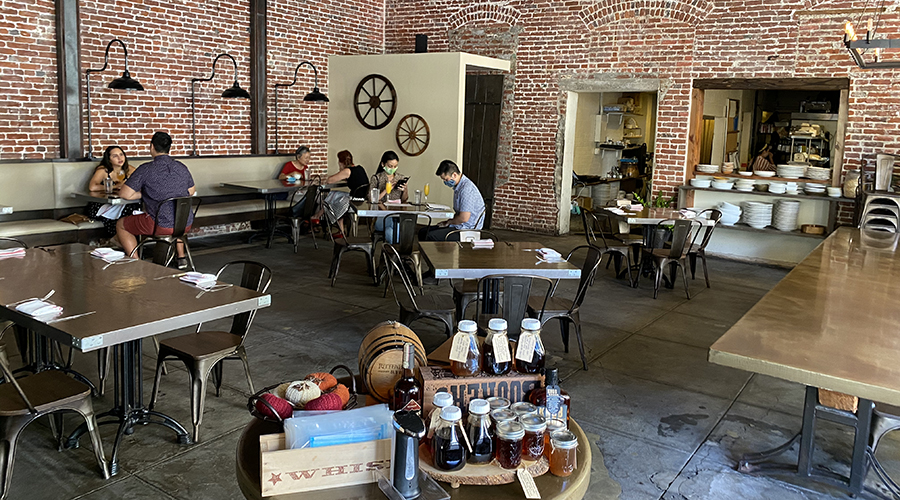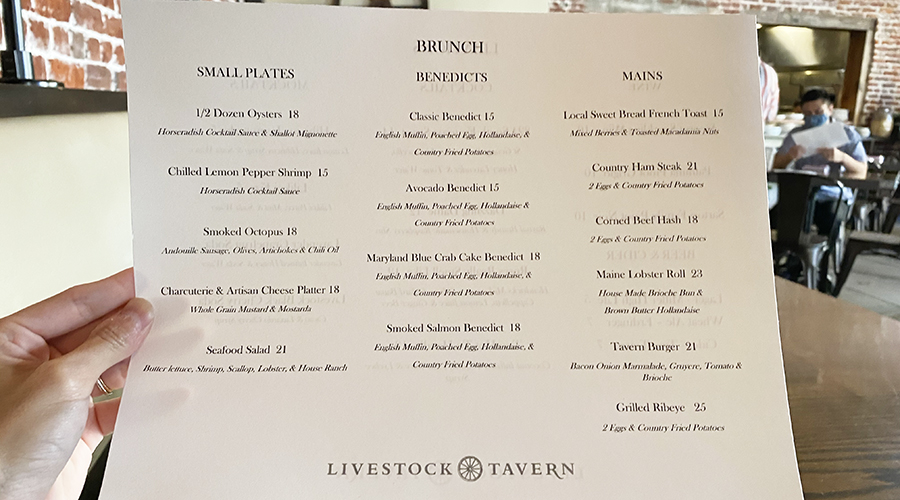 We start with an order of 6 oysters ($18) and a charcuterie and artisan cheese platter ($18) to share. For our entrees, we go full eastern seaboard with a Maine lobster roll ($23) and Maryland blue crab cake benedict ($18). We also take advantage of Livestock's current drink promotion: Buy a bottle of sparkling wine and receive a complimentary orange juice for DIY mimosas.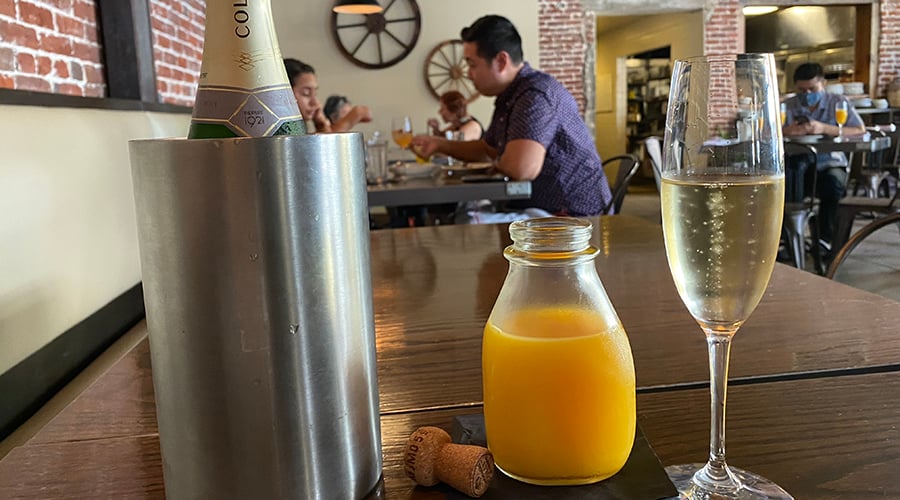 You can also ask your server about special retail-priced bottles available for purchase to enjoy at your table during brunch.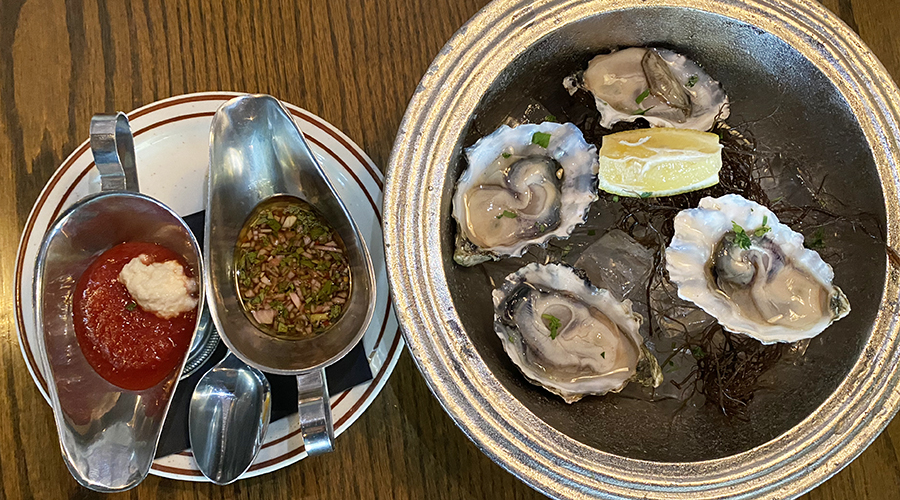 It's been too long since I last enjoyed oysters at a restaurant. The oysters we enjoyed are from Goose Point in Washington State, but the selection may vary on supply. They're briny and plump, and the horseradish cocktail sauce and shallot mignonette add a nice zing.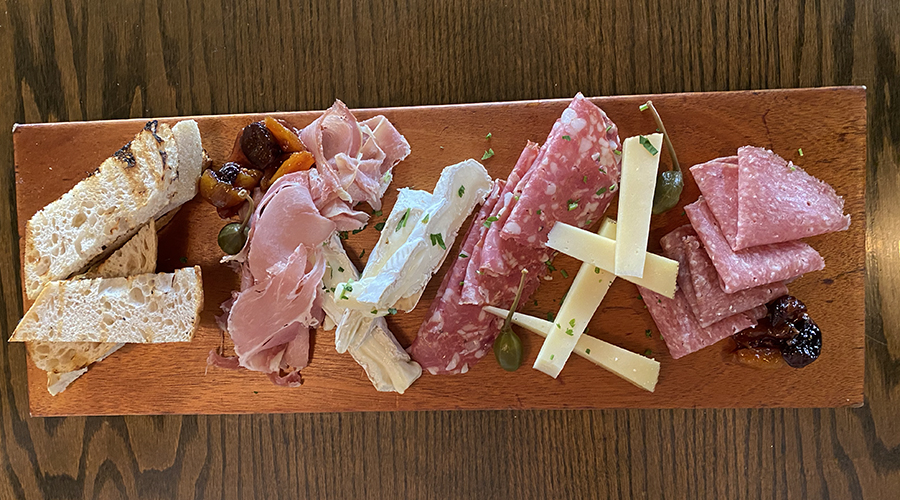 The charcuterie and cheese platter features a rotating selection of components. Our board has salami, soppressata, prosciutto, Manchego, Port Salud and brie served with sourdough bread, whole grain mustard and mostarda. For the serving, it is one of the more reasonable charcuterie options in town. I enjoy the contrasting flavors of the soft and hard cheeses, along with the thinly sliced prosciutto.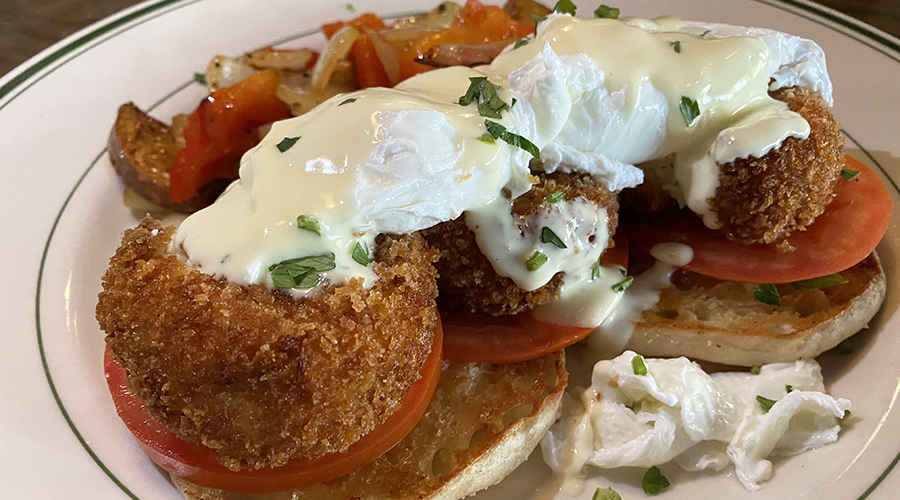 All eggs bennies are topped with hollandaise and a poached egg with a side of country fried potatoes. Livestock doesn't skimp on the seafood. I'm told there are 1.5 ounces of lump crab meat in each crab cake with minimal filler; Each bite delivers a meaty, crabby mouthful. The English muffin base is thin and lightly toasted, perfect for mopping up any leftover drippings. The country fried potatoes are the perfect accompaniment as the peppers and sauteed onions make this entree extra savory.
See also: Honolulu's newest lobster roll is in Chinatown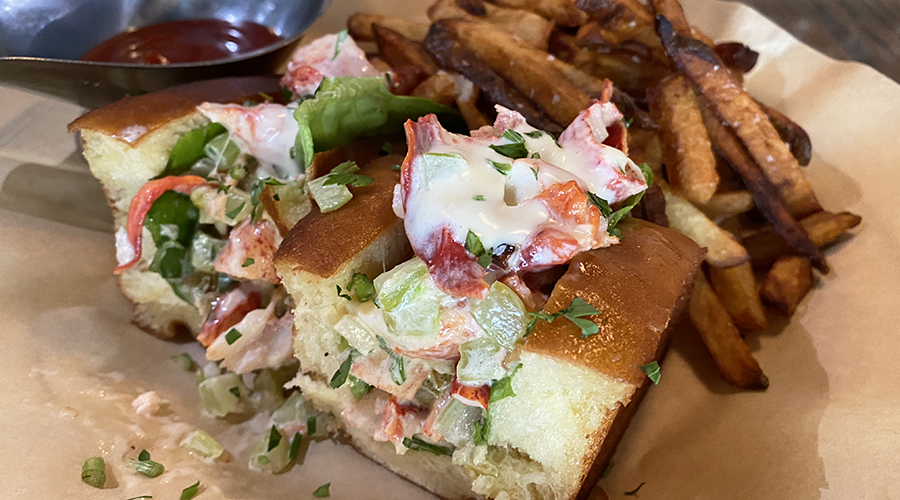 The Maine lobster roll has 3.5 ounces of lobster meat coated with brown butter hollandaise in a house-baked brioche bun. The lobster filling is meaty, and the roll is refreshing in flavor thanks to the bright vegetable salad mix of green onions, celery and parsley. The brown butter hollandaise is savory but lighter than you might expect. I like that it isn't heavy on the mayonnaise and the buttery grilled brioche is the perfect vehicle for the lobster salad.
I can't remember the last time I came to Chinatown just for brunch, but it's nice to have a weekend brunch option outside of Kakaako, Ala Moana or Waikiki. Livestock's brunch menu is available Saturdays and Sundays from 10 a.m. to 2 p.m. and reservations are encouraged per Oahu's tier 1 guidelines for dining in restaurants.
Livestock Tavern
49 N. Hotel St.
Chinatown
537-2577
Brunch Sat-Sun, 10 a.m.-2 p.m.