Our Guide: 'Iolani Fair 2019
Our nine tips for discount rides, parking and tasty treats at this annual event.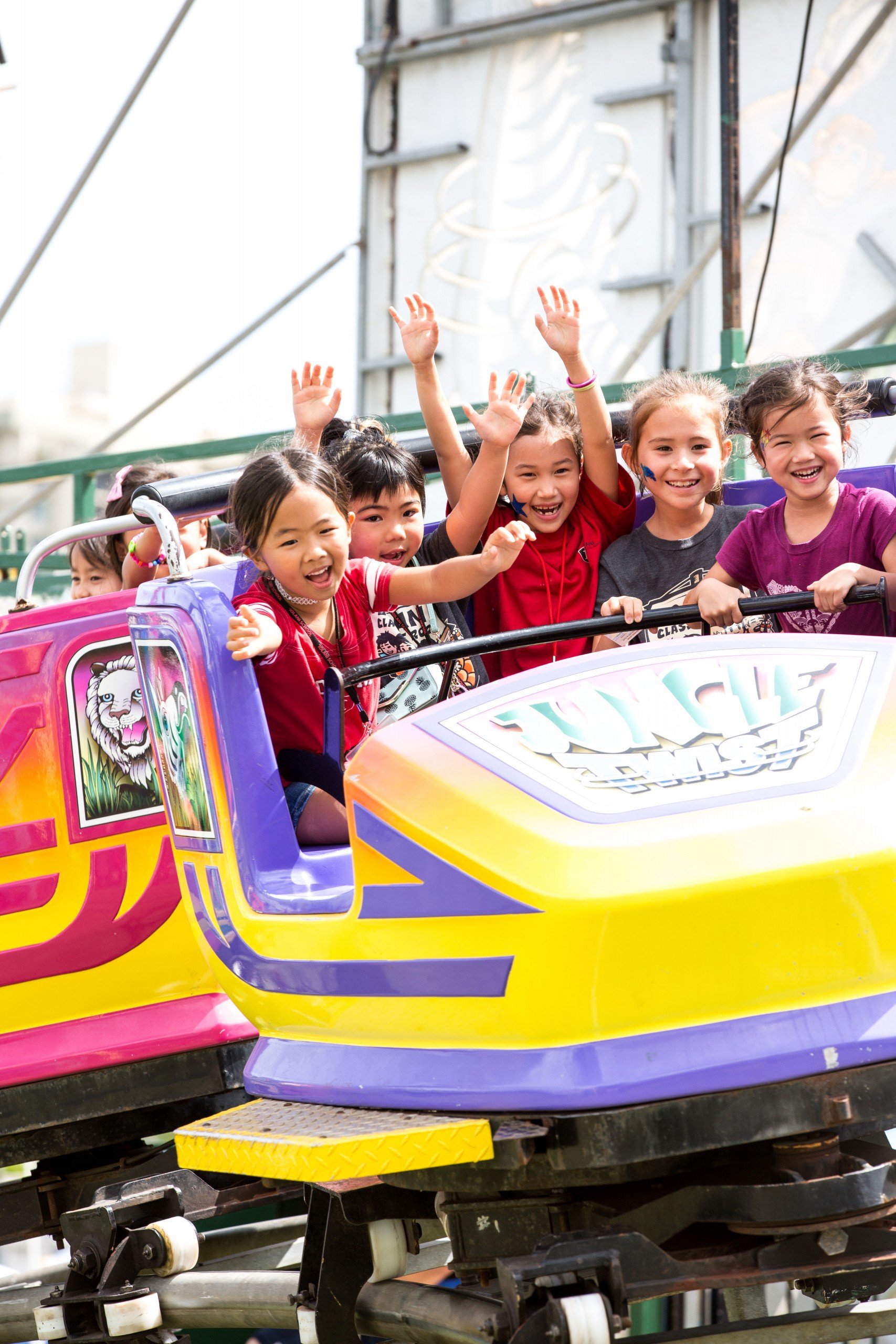 The 'Iolani Fair is this Friday and Saturday, April 12 and 13. Be on the lookout for cowboy boots and farm animals as this year's theme,"Barnyard Bash," is sure to be a keiki pleaser. In addition to E.K. Fernandez rides and games galore, you'll find a petting zoo, pony rides, new on-the-go snacks and a mysterious malassada dessert.
Our Nine Tips
Earlier is not always better. Kiddie rides and games will be more crowded when the fair first opens. So, consider putting little ones down for a nap and taking them to the fair after (or for) an early dinner when the weather cools off and the ride lines slow down. Just bring a light jacket. However, if you want to save money, the ride discount time is from noon to 3 p.m., Friday, April 12. Rides for the littlest kids won't be discounted, but older keiki who love thrill rides Area 51, Jungle Twist, Wave Swinger, Seven Seas or Super Sizzler will be able to ride for less.
Check prices ahead of time. That way, you can do your FunPass math and know exactly how many times your kids can ride and play on your budget. iolanifair.org/attractions/ek_fernandez_shows
Don't bother looking for parking along busy Kamoku Street. Head straight to Kaimukī High School, where you can park for $5. A free trolley will drop you off and pick you up right at the fairgrounds.
Visit Keiki Kountry. Here, you'll find a petting zoo with sheep, goats, bunnies and other furry friends, as well as pony rides. Farm-style games include a "Horse Wrangler" lasso, "Garden Dig" where keiki harvest fruit and vegetables while avoiding bugs and worms, "Bushel Toss," "Knock the Cans," "Go Fish" and an animal-themed "Bean Bag Toss."
Try this year's new foods. Tacos served in perfect on-the-go chip bags, a malassada sundae, BBQ ribs and crispy pork belly sliders. Click here to see the full menu.
Visit the Marketplace early if you want a quilt. Organizers say quilts crafted by grandmothers are a big hit. Other must-haves include mango chutney, pickled mango, plants and kim chee.
Ready to go home but you still have scrip? Buy frozen chicken and pork gumbo to take home with you.
Know what to do if you get lost. Tip: Write your name and phone number on your child's arm and cover it with liquid bandage to keep it from smudging. Your child can show it to a fair volunteer if he or she gets lost. Plan a meeting point, too.
Wear shoes. It can get very dusty. If you park at Kaimukī High School, you'll have to walk through the field. This year, forecasters are predicting light showers, so bring a rain jacket, too!
The 2019 'Iolani Fair is Friday, April 12, and Saturday, April 13, from noon to 10:30 p.m. Find all the details at iolanifair.org.