Honolulu Night Market – Runway 2014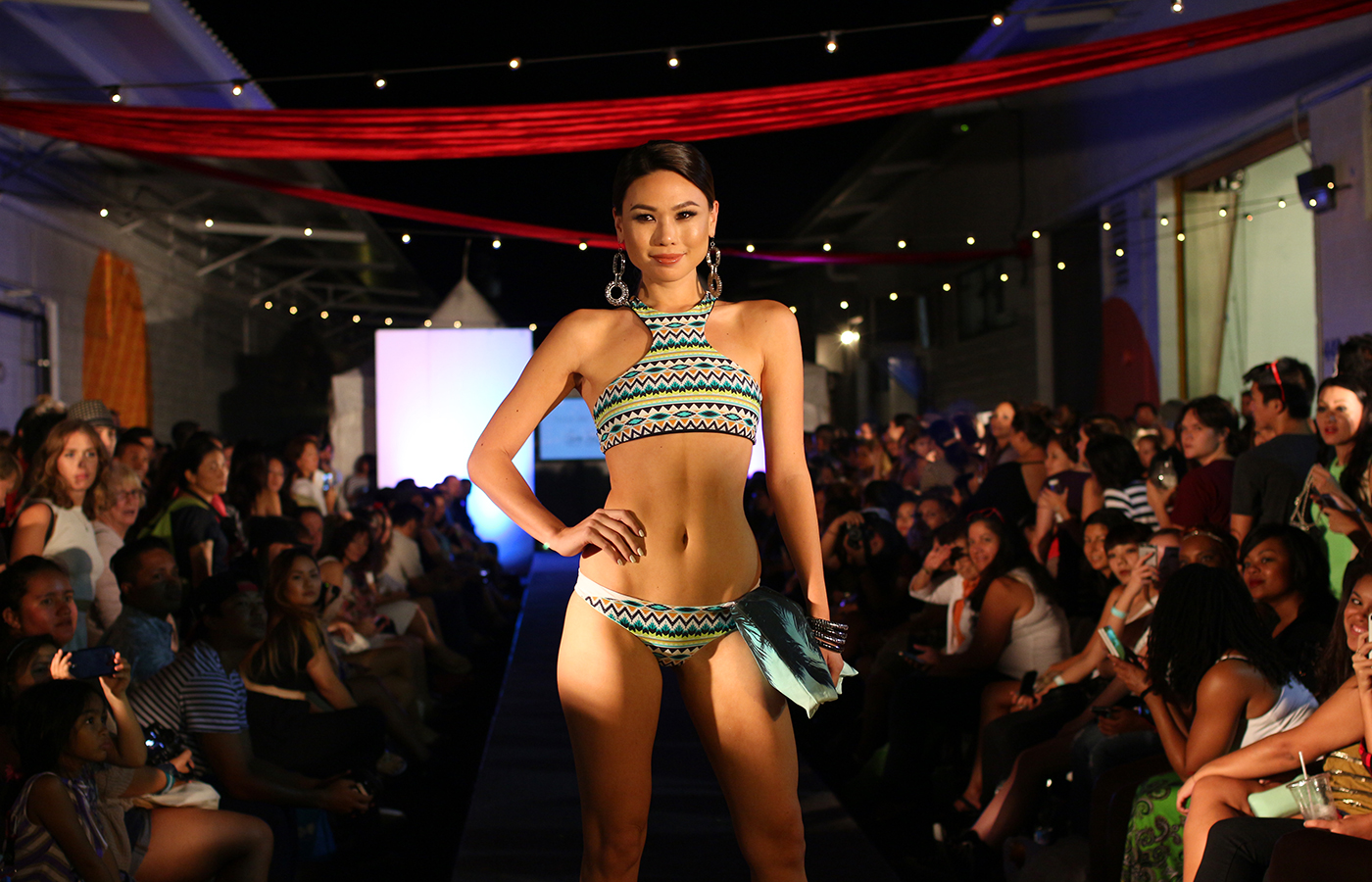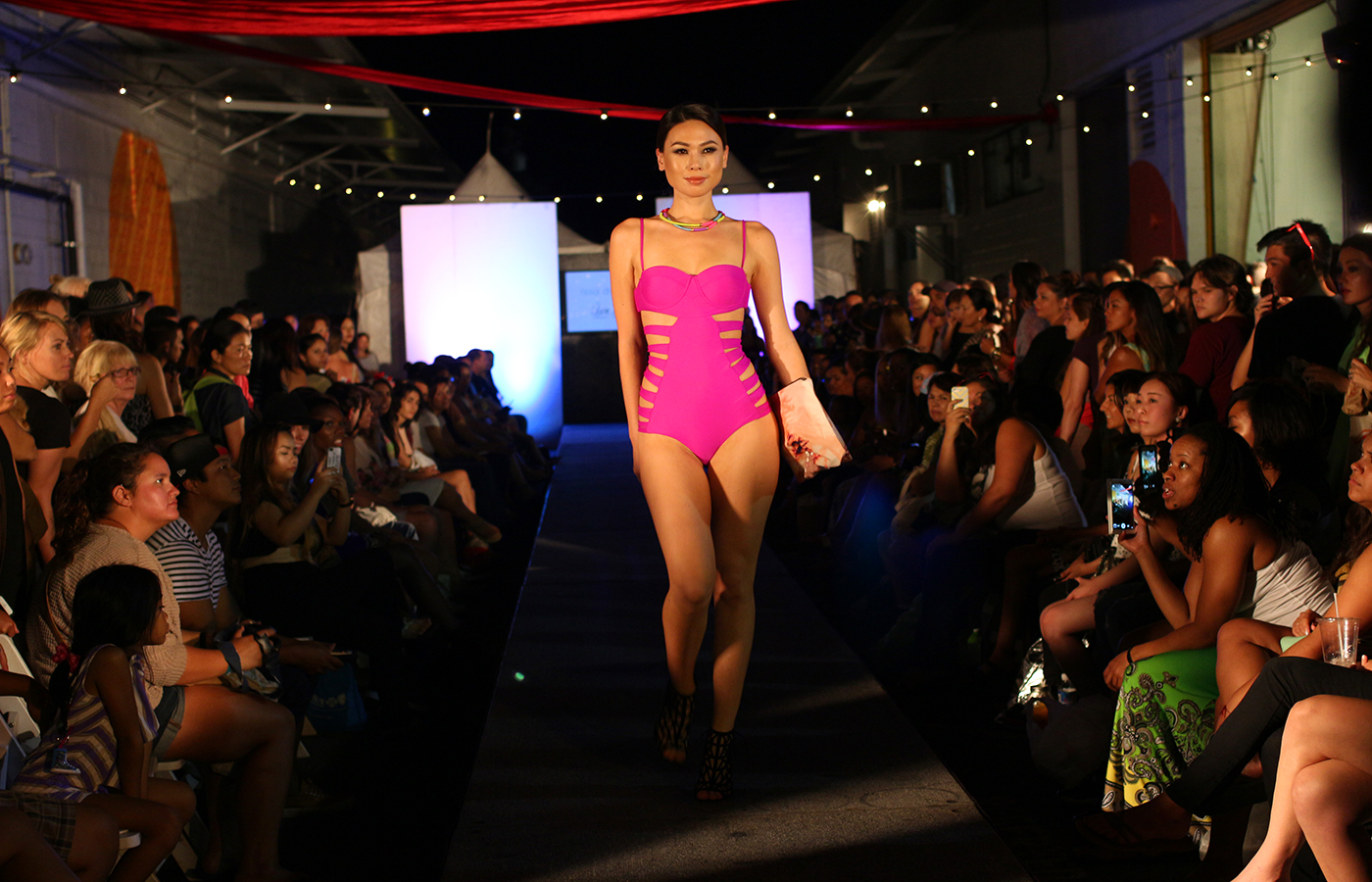 Fashion was in the air at Saturday's Honolulu Night Market, aptly themed "Runway" with fashion shows by Wahine Toa and Ava Sky + Issa De Mar. Overall, it was a great night at the Our Kaka'ako streetfest, with a strong turnout, cool weather and lots of food and shopping to choose from, including a special Pig & the Lady pop-up dinner and a booth by Urban Outfitters, which is opening in Waikiki late this month.
During the first Wahine Toa fashion show, I loved designer Nita Pilago's fresh bamboo, kalo and tattoo tribal prints. The cut of the fabric and innovative design of her looks complement the silhouette of petite to curvy gals. An hour later, Ava Sky + Issa De Mar rocked the runway. The Ava Sky collection was breezy, stylish and incorporated the right amount of structure with flowing ease. I loved the cobalt blue jumper, black and white blocking and long cover-ups. Issa De Mar, meanwhile, took sporty swimwear to the next level. The bold signature cut-outs and vibrant prints were not only eye catching, but made to be surf and swim friendly. I'm not sure exactly how the fabric stays in place, but it does.
In between the shows I stopped by the Hawaii Fried Musubi food truck, enjoyed a Fried Spicy Bomb Musubi and washed it down with a Waimanalo Country Farms Lemonade, while listening to Infrared Rabbit at the main stage. There was a long line of participants striking a pose at the HMSA Healthy booth and tons of buzz around the Urban Outfitters booth.
Runway shows
Party pics