Honolulu Night Market: Rogue Christmas 2015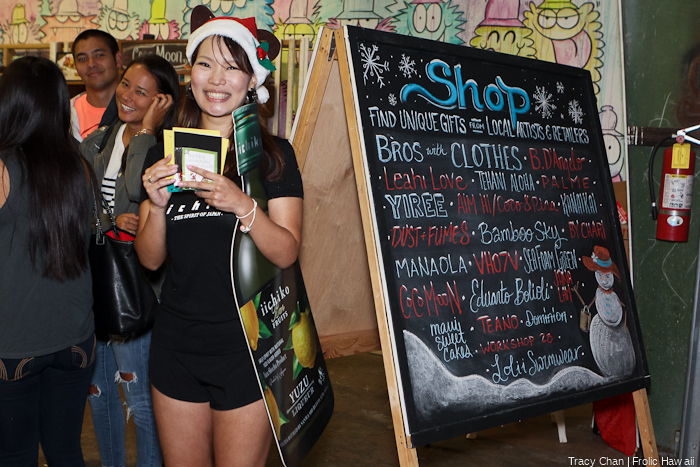 Honolulu Night Market held its last streetfest of the year on a rainy Saturday evening, with its annual Rogue Christmas theme. Along with the regular food offerings and shopping, a highlight of the event was the debut runway show from Palme the Label, which people stuck around to catch despite a nearly one-hour rain delay.
The show featured looks from various brands curated by co-founders Margaret Steinmeier and Aimee Imai, self-proclaimed shopaholics who joined forces and channeled their love for fashion into the label and online store Palme.
The look and feel of the show had strong a globetrotting resort vibe with a mix of cool-girl chic. Fashions ranged from dresses with free-flowing silhouettes, minimalist active wear, and my favorite piece, a printed petal split pant by Indah. Also featured were looks from Anvi – Imai's creation that was born out of her early days as a designer of up-cycled tees and scarf accessories.
Here are snaps from Night Market and the runway show.