Honolulu Night Market – Rogue Christmas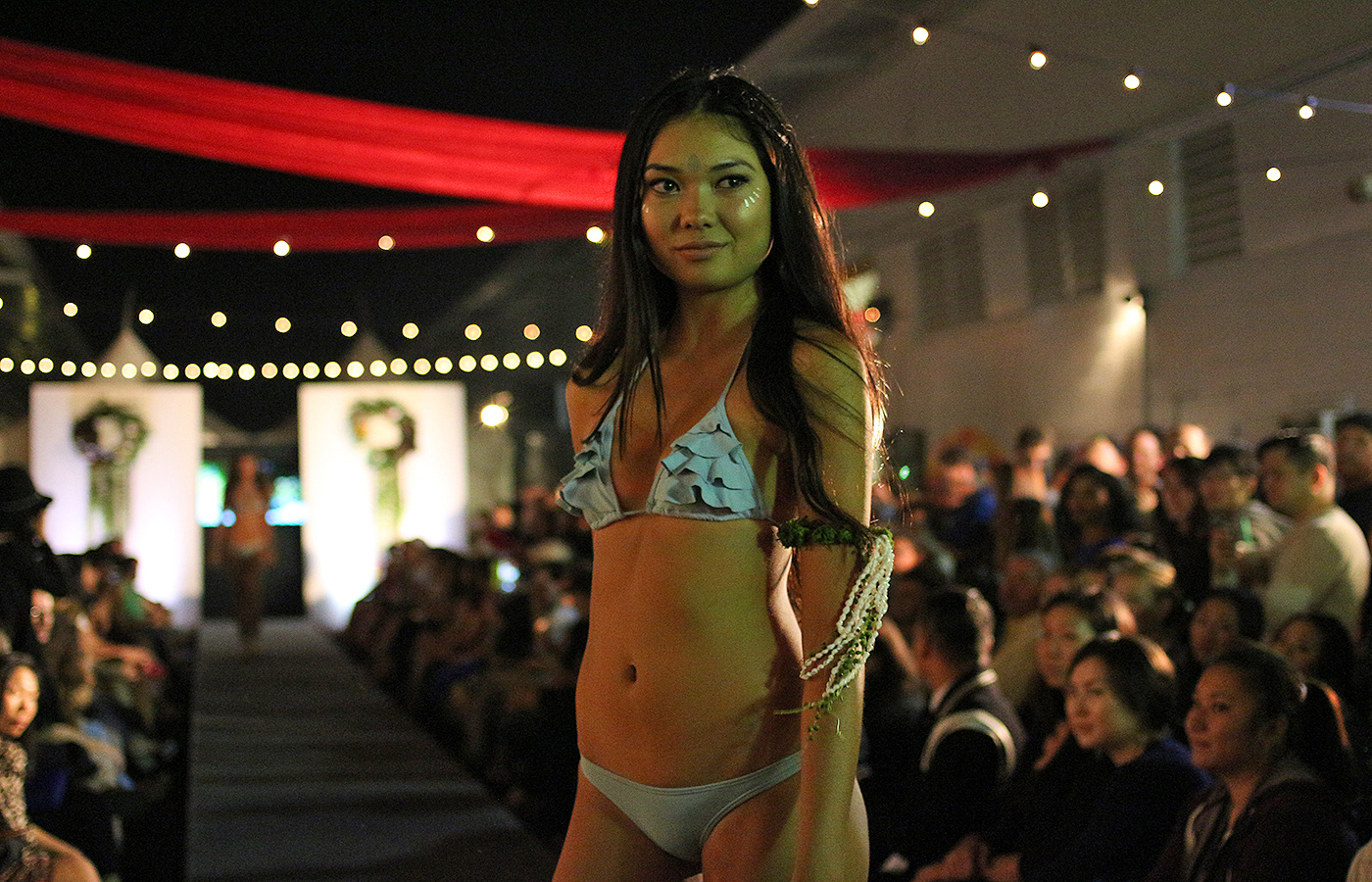 Saturday's Honolulu Night Market saw a big turnout from the beginning, and it didn't die down until the very end. People were definitely taking care of their Christmas shopping and satisfying their holiday sweet tooth.
New clothing vendor ManaOla Hawaii, with its unique Hawaiian geometric print Dri-FIT tanks and men's underwear, had a steady crowd throughout the evening, while The Sugar Hut food truck showcased macarons in such flavors as Oreo, salted caramel, Rice Krispies, Fruity Pebbles and cookie butter. Back by popular demand was the Pig & the Lady pop-up featuring Mama Le's seven-course beef dinner.
The runway show showcased San Lorenzo swimsuits in December – lucky we live Hawaii! The 2015 La Boheme collection featured caged thong briefs and edgy multiple strap tops. Stand-out prints included Mosaic Stone, Tiger Lily, Santorini and Moroccan Dusk. The evening ended strong with musical performances by Random Wierdos followed by The Originalites.
Honolulu Night + Market: Rogue Christmas
Photos by Tracy Chan
Photos by Eric Baranda