Honolulu Night + Market: Refresh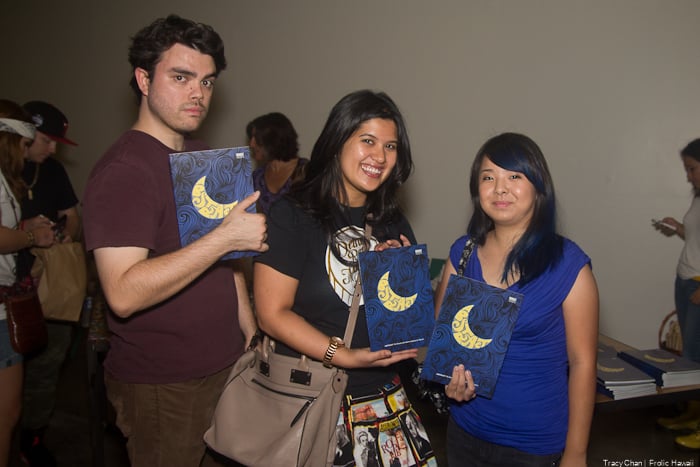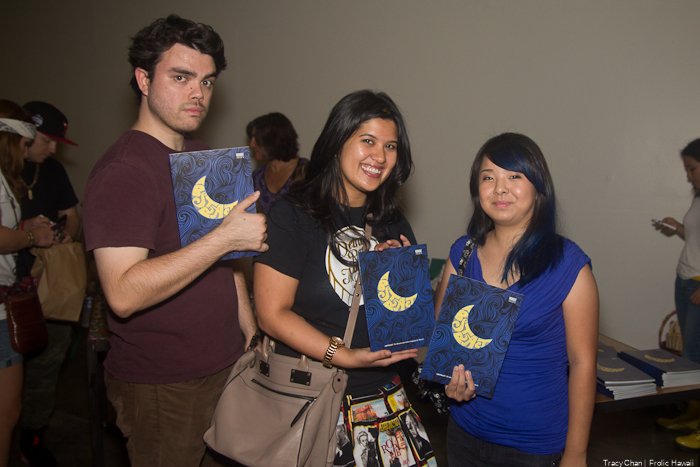 The first Honolulu Night + Market of 2015 kicked off Saturday with an emphasis on new beginnings through physical and spiritual well-being. Exciting new vendors, food trucks and features were introduced. Some fresh faces we spotted were fashion vendors Uptown Closet, operating out of a converted tour van; Brue Bar, with an innovative traveling coffee station operated by two of its employees; national bikesharing system Citibikes; a comic book table run by Other Realms; local painting genius Andy Lee working with students from Kamalamahoe; a gems and minerals table with rocks from all over the world; and the nearby BJ Penn UFC gym.
In addition, Night Market hosted a five-course pop-up dinner by Ho'oku'i Catering LLC, called INIHAW (Tagalog: To grill or cook over open fire). These new pop-up dinners are a unique dining experience in the middle of the event, located in the fashion alley behind the retail warehouses. Guests were seated and treated to grilled meats in traditional Filipino style with a modern twist, done up by Chef Abraham Jazmin.
-Tracy Chan and Grant Shindo
The first Honolulu Night Market runway show of 2015 incorporated sleek monochromatic sportswear ensembles with strategically placed pops of color. University of Hawaii senior Rance China set the tone of the show, styling a strong first look, a black shawl top transformed into a hooded pseudo cardigan from Ten Tomorrow, tank by Vizume and valley glasses from We Are Iconic. The men's looks had a super relaxed feel, with drop crotch joggers and pieces with fun zippers and innovative pockets. By far, my fave look of the night was a one-piece cutout swimsuit paired with a faux leather skirt from We Are Iconic, accessorized with a bullet necklace from About the Goods. The hair and makeup fully complemented the sportswear vibe, with aerodynamic hair themes and linear makeup lines by Risa Hoshino, Jasmine Mullins and Ashlee Valeros. Other shops and designers featured in the runway show were Allison Izu, Rumi Murakami, Dolce, About the Goods and Basique Threads.
-Amanda Stevens