Honolulu + Night Market: Passport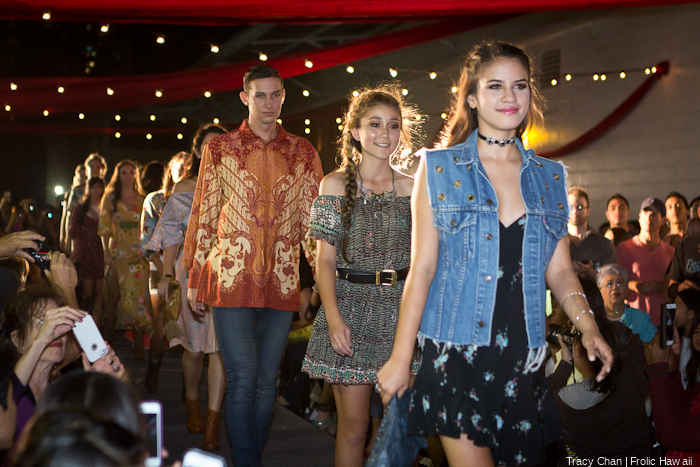 Saturday's Honolulu Night Market went international, with food vendors creating menus from 15 different countries. The retail lineup also was stellar. I walked away with a kimono-style jacket from Salt Liko/Matt Bruening for only $20 (score!) and it was great to have vendors such as Cozzette + Ijfke Ridgley Photography and Big Bad Wolf Kids.
I've been to almost every Night Market runway show and seriously, the Chief & Love at Dawn presentation was one of the best. The ensembles were on point with upcycled apparel from Love at Dawn and leather creations and denim from Chief Hawaii. I also loved the model lineup, which included veterans, but also featured fresh faces. Lastly, the hair and make-up was right on point. It also was a plus that all of the looks were on sale at Lynn Dagan's and Angela Matsuo's booth after the show.