Honolulu Night + Market: MAMo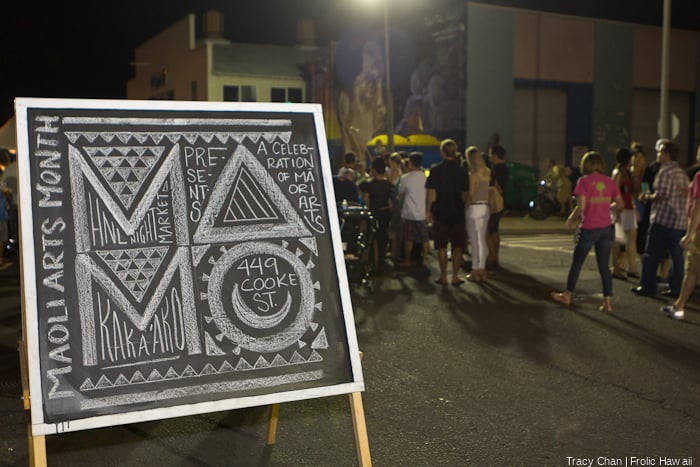 Polynesian art, culture, food and fashion were featured at Honolulu Night + Market Saturday, in celebration of MAMo – Maoli Arts Month. For years, MAMo has spotlighted native arts, artists and cultural practitioners. In keeping with this month's theme, the food vendor challenge was to incorporate one dish with kalo. Some standouts included taro and cream macarons from Sugar Hut, local, grass-fed burgers on a taro bun from Beyond Burgers, furikake-crusted ahi drizzled with wasabi poi aioli from Fresh Catch and Haupia Aloha Pops.
The retail vendors included Native Hawaiian, Maori and other local artisans, selling everything from beach glass to seascape paintings. Along Cooke Street, Brazilian capoeira troupe Capoeira Besouro drew a crowd, while roving musicians and artists kept it lively.
The fashion show featured a MAMo Mea 'Ai Pop Up and Wearable Art Show, a preview to a bigger show on May 20 at Hawaii Theatre. Intricate work from kakau (tattoo) artist Keone Nunes opened the show. I loved the soft fabric and bold prints from Wahine Toa. Maile Andrade, Tangz de Nikau and Lauwa'e sent strong looks down the runway, while Maori designers Shona Tawhiao, Jeanine Clarkin and Matiu Bartlett brought a fresh element to runway show.