Honolulu Night Market: 'Inihaw' Pop-Up Dinner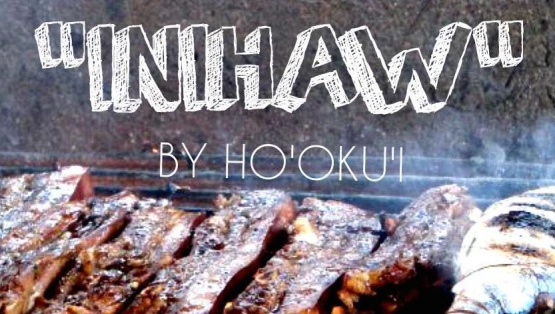 Honolulu Night Market is adding a new attraction to its monthly lineup — pop-up dinners with rotating chefs and vendors.
The dinners, which will take place in the fashion alley behind the Night Market warehouses along Cooke Street, will be prix-fixe course meals. At this Saturday's Night Market, Ho'oku'i chef Abraham Jazmin's will present a traditional Filipino meal, called "inihaw," which means to grill over an open fire in Tagalog. Diners can expect bold flavors across five courses featuring different meats, along with sides and cocktails. Dinner starts at 7 p.m. and costs $50. Tickets available at Eventbrite.
Street Grindz's event coordinator Lehua Vermeesch says the pop-up dinners give Night Market attendees at chance to experience something different. "If you don't want to wait in long lines at the food vendors we have on the street, you can enjoy a coursed out meal in the alley and have front row seats to the monthly fashion show," she says. "It's a more intimate experience that you wouldn't normally be able to have at our busy event. We definitely hope to continue pop-up dinners and feature different chefs each month and have new attendees that you wouldn't normally see attend the Honolulu Night Market."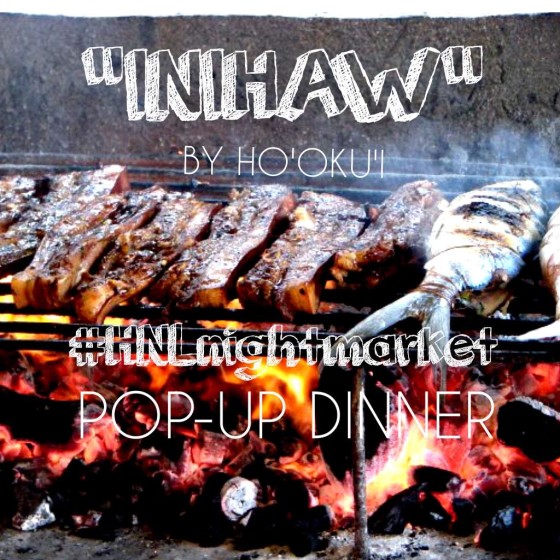 Although the dinners are now officially on the Night Market lineup, the pop-up concept already has been tested out. Last month, the Pig & the Lady team put together a seven-course beef dinner, featuring beef served in different preparations with fresh veggies and sauces.
Here's the menu Abraham Jazmin has planned for this Saturday's dinner:
First course
Manok na pinaupo sa asin at inihaw: Pandan and salt roasted chicken finished on the grill
2nd course
Inihaw na bistek: Grilled steak and green onions with kalamansi aioli
3rd course
Pinakbet: Stewed eggplant, okra, bittermelon and tomatoes with fire grilled pork
4th course
Kilawing kambing: Grilled goat with ginger, garlic, green onions, chili peppers and a kalamansi vinaigrette
Sides: Pandan and lemongrass infused sticky rice; cornbread bibinka; atchara (pickled green papaya); sayote and katudai salad
Dessert
Bilo bilo: Jackfruit, sweet potatoes and mochi in warm coconut milk
Cocktail: Gin, kalamansi, ginger, simple syrup and soda with basil