Honolulu Night + Market – I Left My Heart in Kakaako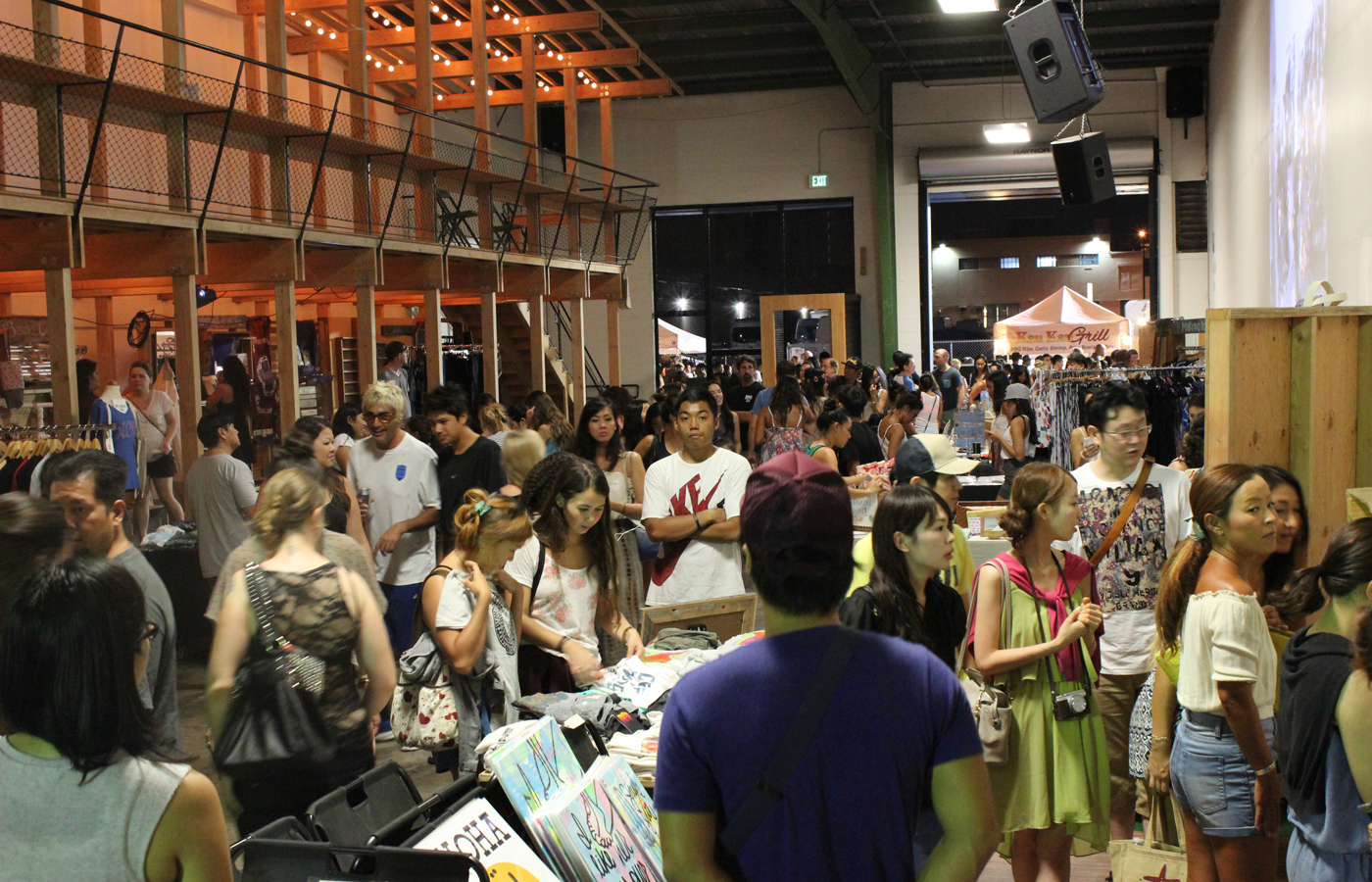 Honolulu Night Market once again was the place to be for food, fashion, shopping and art. This month, at warehouses at 445/449 Cooke St., visiting artists from the ongoing Present Project showcased their works in progress. The artists — Florence Carbonne from Toulouse, France; Caledonia Curry (SWOON) from Brooklyn, New York; married couple Sally Lundburg and Keith Tallett from Paauilo on Hawaii Island; and Dinorah de Jesús Rodriguez of Miami — are working out of the Our Kaka'ako warehouses as part of a month-long residency program.
And with the Summer fashion season coming to a close, this month's Honolulu Night Market runway show featured nautical-inspired looks complementing Honolulu's hot summer nights and the emerging darker shades of fall. This month's producer, wardrobe stylist Tyson Joines, segmented the runway looks into sub categories: Swimwear, resort wear, and east coast prep with an all-American Cape Cod-meets -Kennedy vibe. The clothes featured were from We Are Iconic, Fighting Eel, Bamboo Sky, Mikinola and Chief Hawaii.
Next month, Night Market will be themed: Fall Feast. We can't wait…
Here's a look at what we saw at Saturday's Night Market: