Honolulu Night + Market: Homecoming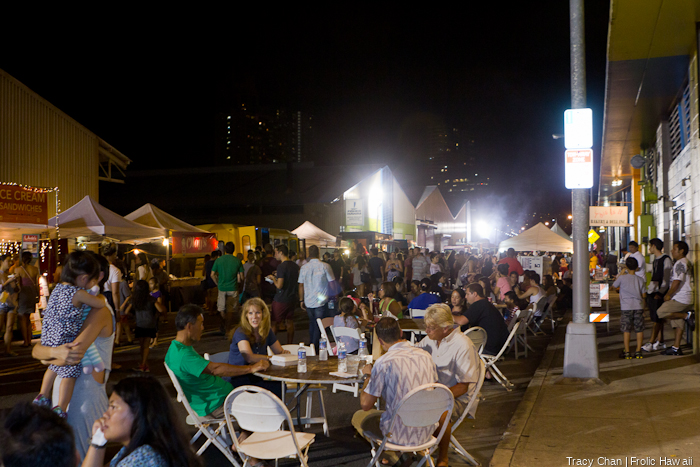 September's Honolulu Night Market brought out a big crowd of all ages for a Homecoming-themed event, to celebrate school being back in session.
Retail vendors included BeachComber Design, Chance'Em, Hi Dose, Red Label Clothing, Mamalani, Valerie Joseph and more.
Popular food vendors included Crazy Country Corn, Hawaiian Twisted Tater, Taste Tea and Olay's Thai.
This month's fashion show, The Fall Edit by The Cut Collective, brought relaxed modern cuts to the runway, most in muted monochrome colors.