Honolulu Night Market guide: Rogue Christmas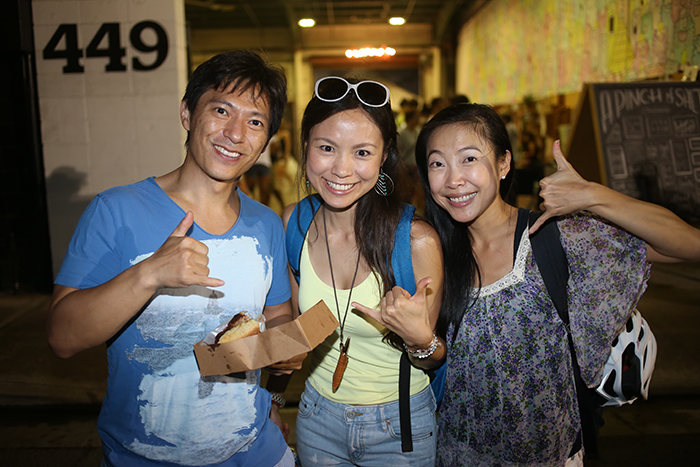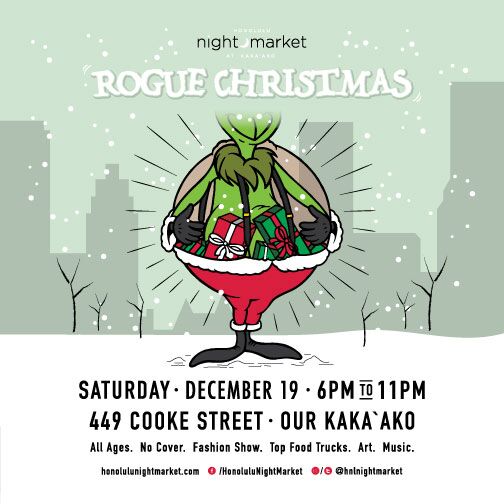 Can you believe it? The last night market of 2015 is this Saturday, perfectly timed for those fashionably late Christmas shoppers searching for those uniquely Hawaii presents. With a whopping 21 vendors showing off their trendy wares, you're bound to find a few things to spoil others (and maybe even yourself).
Be sure to hit up the Fashion Alley behind Kakaako Agora at 8 p.m. to view seasonal trends for women from Palme the Label!
When: Saturday, Dec. 19 from 6 to 11 p.m.
Where: 449 Cooke St.
Admission: Free
Parking: On-site and street parking; paid parking at Restaurant Row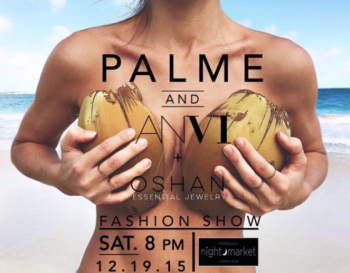 The entertainment
8 p.m. Fashion show by Palme the Label
The shopping
By Chari (jewelry)
B D'Angelo (jewelry)
Bamboo Sky (women's apparel)
Tehani Aloha (jewelry)
VH70V (apparel)
Dominion Apparel (apparel)
Yireh (women's apparel)
Palme the Label (apparel and accessories)
Manaola (accessories)
Seafoam Green (accessories)
Jana Lam (accessories)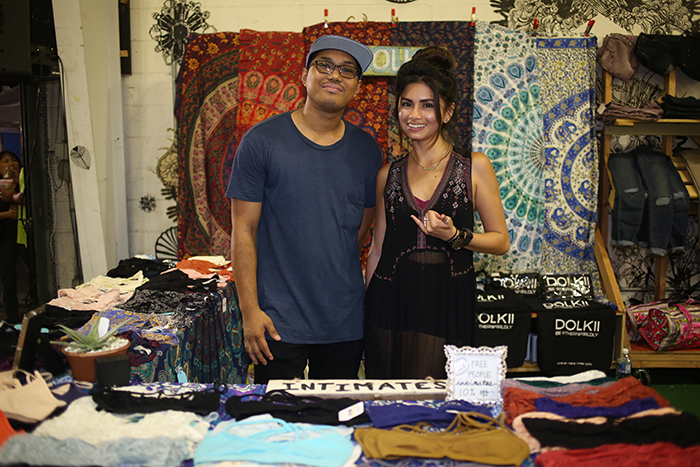 Aim HI + Coco & Pina (children's apparel)
Kanaikai (children's apparel)
Leahi Love (bath products)
Dust & Fumes (apparel and accessories)
Coco Moon (baby blankets)
Eduardo Bolioli (art)
Maui Sweet Cakes (baked goods)
Teano (men's apparel)
Workshop 28 (housewares)
Lolii Swimwear (swimwear)
The food
Bon Fire Pizza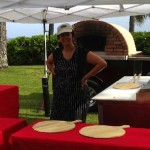 On the menu: Wood-fired pizzas
Earth n Turf Grow Aloha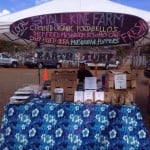 On the menu: Organic portobello mushroom dishes like risotto cakes, poppers and more
I Love TACOS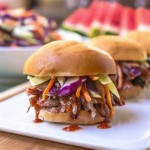 On the menu: Tacos and kalua pork sliders
Il Gelato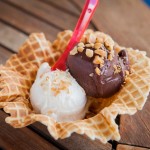 On the menu: assorted premium gelato and desserts
La Roux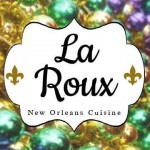 On the menu: Creole food and cuisine New Orleans
Milk Tea Hawaii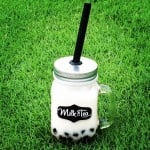 On the menu: Organic local milk tea creations
Olay's Thai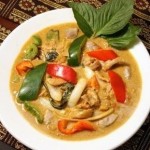 On the menu: Signature Thai curries, pad thai and more
Thirsty Coconut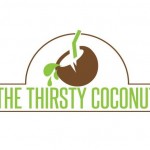 On the menu: Frozen coconut-based drinks and frozen desserts
Toko Express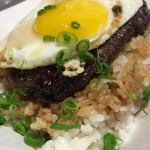 On the menu: From the owners of Tokoname, find your favorite sushi rolls, yakitori, bentos and yes, Christmas andagi!
Wieners Gone Wild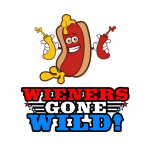 On the menu: From the creators of AlohaPops, these one-of-a-kind dogs are dressed with fresh and fun toppings
Wow Wow Lemonade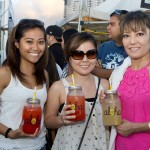 On the menu: Lemonade blends served up in mason jars