Honolulu Night Market guide: Pow Wow Hawaii Kickoff Party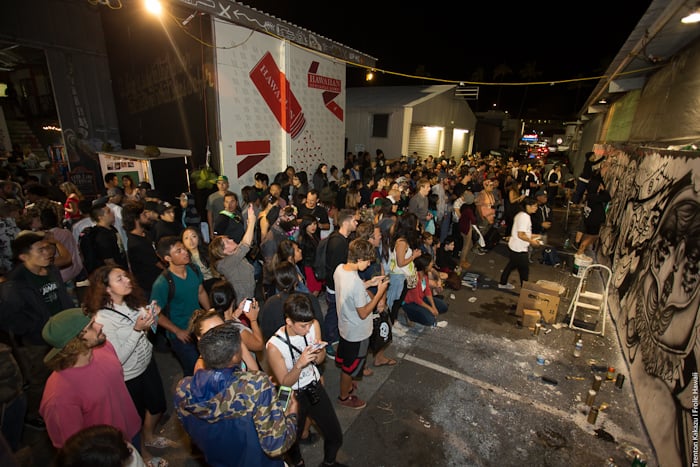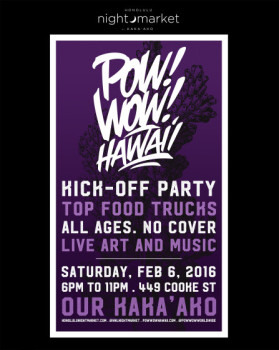 This weekend marks the kickoff for one of the largest urban displays of live art as Pow! Wow! takes over the streets of Our Kakaako. This time, Honolulu Night + Market joins forces with Pow Wow to launch this event that draws thousands from across the globe. With a whopping 13 new vendors, more than half of the retail warehouse will be filled with local artists, retailers and even a floral shop. Among the food offerings will be noms from newbies Bao Boys, Oji Rolls and Pacifico Pizza.
Be sure to catch live art by Pow Wow Hawaii artists and musical performances by the Pow Wow School of Music!
When: Saturday, Feb. 6 from 6 to 11 p.m.
Where: 449 Cooke St.
Admission: Free
Parking: On-site and street parking; paid parking at Restaurant Row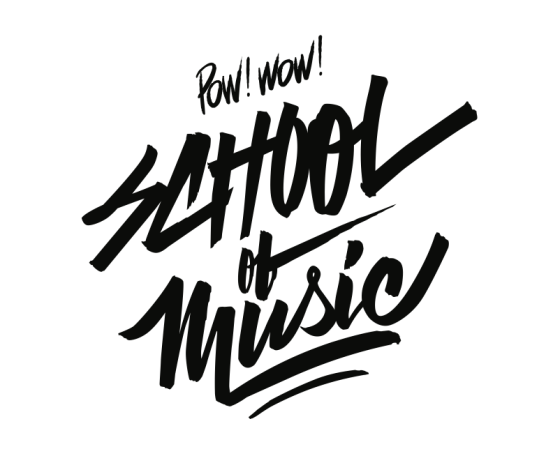 The entertainment
Pow Wow School of Music performances
Pow Wow Hawaii Artists live painting
The shopping
Misha Lam Jewelry (jewelry)
Anna Grace Jewelry (jewelry)
Nilma Hunter Creations (jewelry)
Flotsam & Co (jewelry)
Avant Pop (apparel)
Drone (apparel)
Exempli Gratia (apparel)
XIX Palms (apparel)
Oceans End (accessories)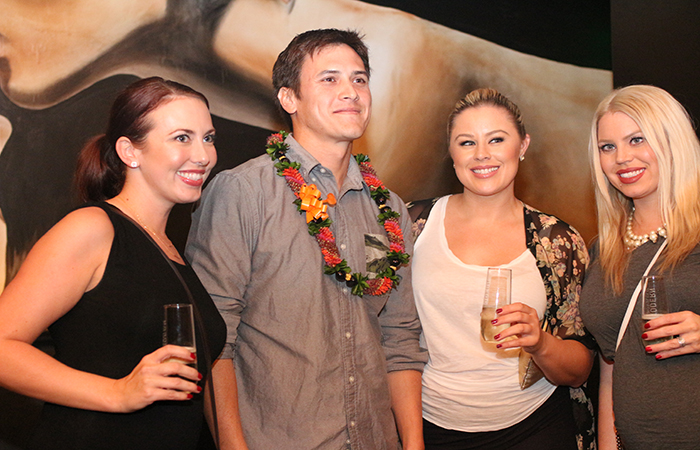 Auds & Ends (accessories)
Star Boutique (apparel)
Alohilani Boutique (apparel)
Pulau Swimwear (swimwear)
Get Salty (accessories)
World of Good Travel (travel)
Pow! Wow! Hawaii (art)
Rob Branson Art (art)
RAW International (art)
Flore21 (floral shop)
Island Doggie (pet accessories)
Of One Sea (apparel)
Diamond Head Clothing (apparel)
The food
Aloha Pops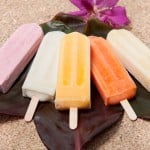 On the menu: Fun and creative gourmet popsicles made with fresh ingredients here in Hawaii
Bao Boys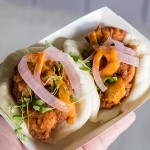 On the menu: Half-moon baos stuffed with farm-fresh fillings like pork belly, kalbi and more!
Beyond Burgers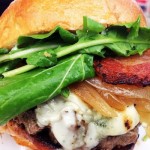 On the menu: Gourmet burgers, bacon wrapped hot dogs, and other delicious grilled eats
Crazy Country Corn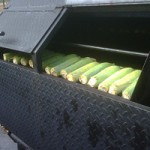 On the menu: fresh roasted corn on the cob with butter and various toppings and salts
Girls Who Bake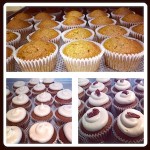 On the menu: Yummy baked goods and treats
Hawaii's Fried Musubi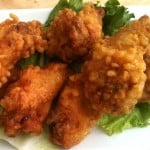 On the menu: Signature deep fried musubi, fried chicken and other local favorites
Hawaii's Twisted Tater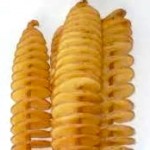 On the menu: Unique twisted potatoes with savory toppings
Koi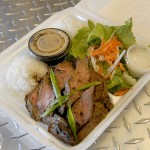 On the menu: Local favorites
Oji Rolls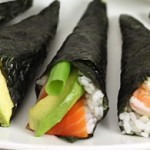 On the menu: Sushi Handrolls
Otsuji Farms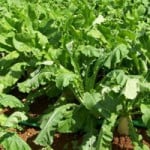 On the menu: Delicious farm fresh vegetables are transformed into out of the box dishes and rolls
Taste of Indonesia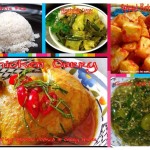 On the menu: Traditional Indonesian street food and skewers
Taste Tea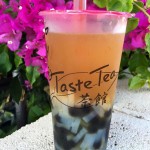 On the menu: Your favorite blends of milk tea, boba, and coffee
Tea on Fleek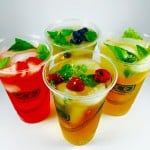 On the menu: Unique and refreshing iced tea blends with fruit and other toppings
Pacifico Pizza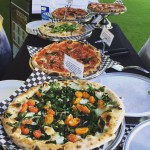 On the menu: Neapolitan-style wood fired pizzas with fresh toppings