Honolulu Night Market guide: POW! WOW! finale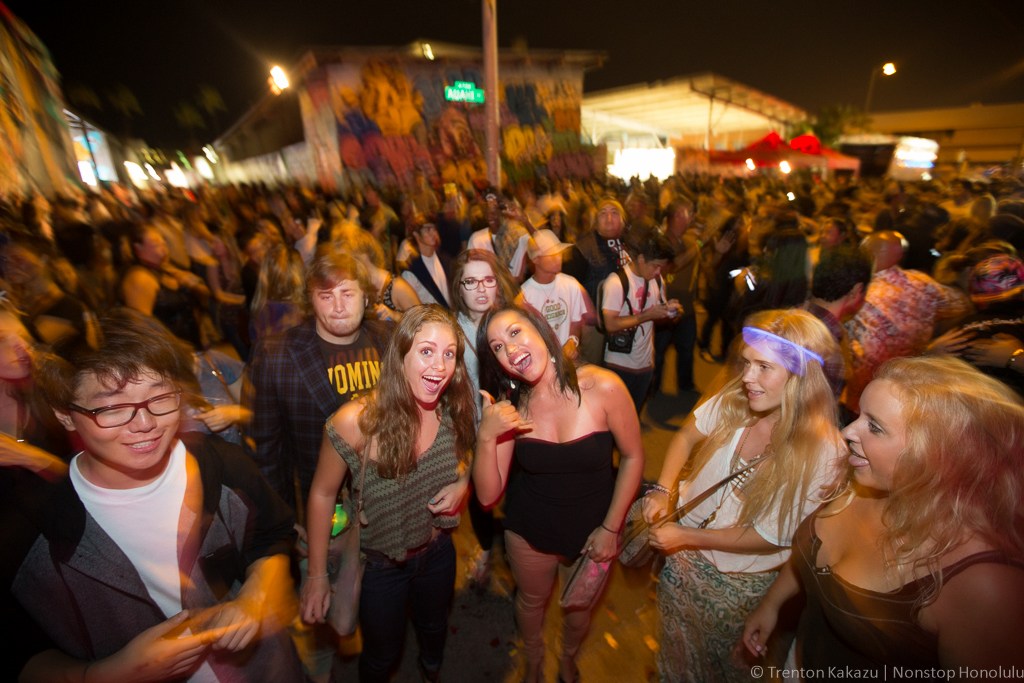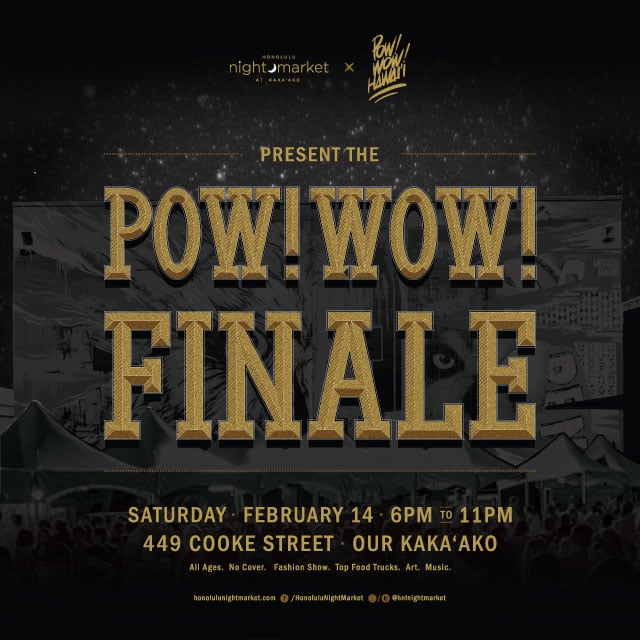 Honolulu Night Market happens this Saturday, Feb. 14, timed a week earlier than usual to coincide not with Valentine's Day, but the city's largest street art fest of the year.
POW! WOW! Hawaii celebrates the finale of its golden anniversary in Honolulu (hey, any street art fest that hits the five-year mark is entitled to call itself golden) with gold logo T-shirts, live painting battles, live music, pop-up retail, a fashion show, tons of food and a huge block party extending all the way to Lana Lane and Auahi Street — all at Saturday's Honolulu Night Market.
When: Saturday, Feb. 14 from 6 to 11 p.m.
Where: 449 Cooke St.
Admission: Free
Parking: On-site and street parking, Eat the Street lot at 555 South St., and paid parking at Restaurant Row
The entertainment
POW! WOW! Hawaii stage in Land Rover parking lot:
5:30-5:50 p.m. — Hannah Powers
6:00-6:25 p.m. — PWSM
6:35-7:05 p.m. — Siaosi
7:55-8:30 p.m. — Eli-Mac
8:40-9:40 p.m. — Kimie
9:45-10:45 p.m. — PWSM
Schedule subject to change.
POW! WOW! at Lana Lane:
• POW! WOW! Hawaii pop-up shop
• Secret Walls live painting battles starting at 8 p.m.
• POW! WOW! music artists and DJs
Other attractions:
• Dianna David performance on the fashion show stage
• Fashion show at 8 p.m. styled by Joelle Perry and Spark
• Kitchen Music Society presents SMOKE Valentine's Day edition inside the Honolulu Night + Market Bar
• Hookah and cigar service from Tobaccos of Hawaii
• Music by DJ TripleByPass and DJ mr.nick
• Mini market by Abstract Magazine in Kakaako Agora
The shopping
Alohilani Boutique (women's clothing, swimwear)
Barrio Vintage (vintage dresses, women's and men's tops)
Digs Hawaii (streetwear)
Drone (men's caps, tanks, tees)
Ecolicious (apparel, cards, totes)
HILIFE & Butigroove
Jewelry by Justine (handmade jewelry)
Jonovan Crail
Kamehameha Schools' surf team
Kira Hawaii (jewelry, clothing)
Lino Hau (wearable art)
Mahiku Activewear (activewear)
Posh Hawaii (women's fashion)
POW! WOW! / Big Bad Wolf Kids (kids' apparel)
RVCA (men's, women's, children's clothing)
Samudra (pouches, bags)
Seafoam Green (accessories)
Sticks x Stones (tees and more)
Topia Clothing (hats, tees and more)
Truestory Textstiles (shirts)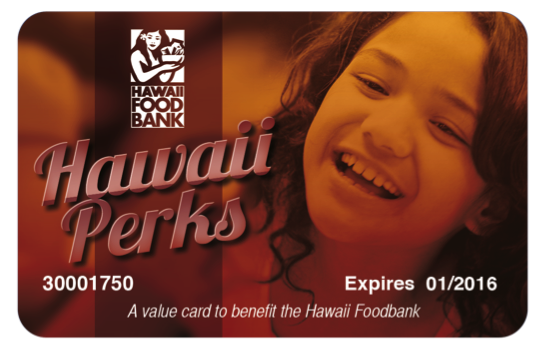 The food
Hawaii Perks Discount: Use your Hawaii Perks card at Honolulu Night Market and receive $1 off for every $9 spent at a food vendor.
All Kine Grindz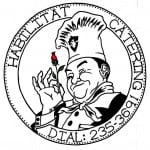 On the menu: BBQ chicken, kalbi, crab cakes, garlic shrimp combo, steak, spicy pork.
Banan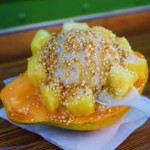 On the menu: Frozen banana treats with various toppings.
Bonfire Pizza Co.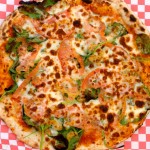 On the menu: Serving up piping hot 10-inch pizzas out of their kiawe wood-burning oven. Choose from pepperoni, Italian sausage, margherita and more.
Elena's Home of Finest Filipino Foods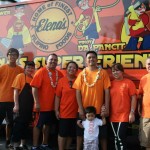 On the menu: Pork adobo fried rice omelet; Elena's bowls: pork adobo, chicken adobo, gisantes, lechon special; pansit/Shanghai lumpia combo
Five-O Ribs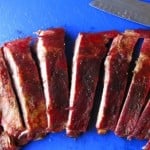 On the menu: Juicy baby back ribs and more
Hawaii's Fried Musubi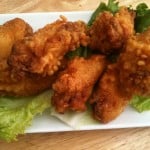 On the menu: Fried classic Spam musubi; Hawaiian style ahi musubi; spicy bomb musubi; roast duck musubi all with mama's fried chicken; fried dessert sampler (Twinkies, Oreos, cheesecake)
Il Gelato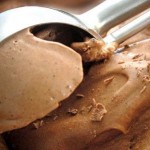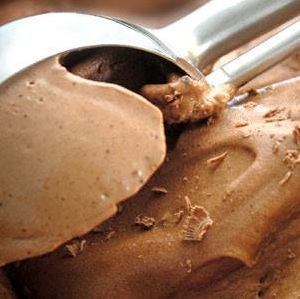 On the menu: Spaghetti gelato; dark chocolate; Tahitian vanilla; sea salt caramel; acai sorbetto; pitaya sorbetto, mango sorbetto; pitaya and acai bowls; sorbetto smoothies; affogato; root beer float
Kamitoku Ramen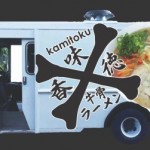 On the menu: Beefy wild; beefy lite; beefy miso; beef bowl; gyoza
Kan Zaman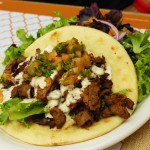 On the menu: Garlic chicken kebab sandwich; lamb kebab sandwich; Moroccan mint iced tea
Kau Kau Grill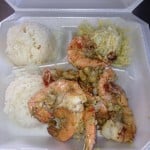 On the menu: BBQ ribs, garlic shrimp, Pulehu beef short ribs and poke bowls
Ono Pops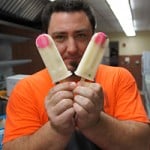 On the menu: Hand-made Hawaiian ice pops; featuring Waialua estate mocha
Organika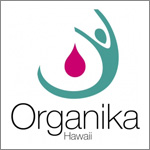 On the menu: Kefir sodas made from local and organic ingredients
Paradise Crepes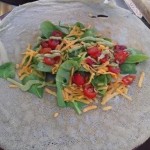 On the menu: Sweet and savory crepes
Paul's Poppers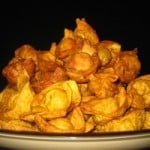 On the menu: Different flavors of fried poppers
Purps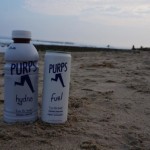 On the menu: TBD
Romi's Pop-up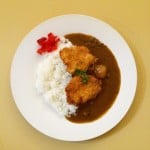 On the menu: Katsu curry; parmesan truffle tater tots
Uncle's Kitchen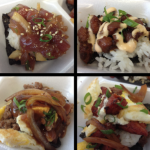 On the menu: Deconstructed musubi
Uncle's North Shore Ice Cream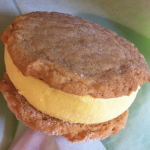 On the menu: Various flavors of ice cream
Waimanalo Country Farms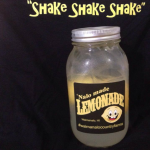 On the menu: Fresh-squeezed lemonade; strawberry, li hing, mango, pineapple, raspberry