Honolulu Night Market Dog Days of Summer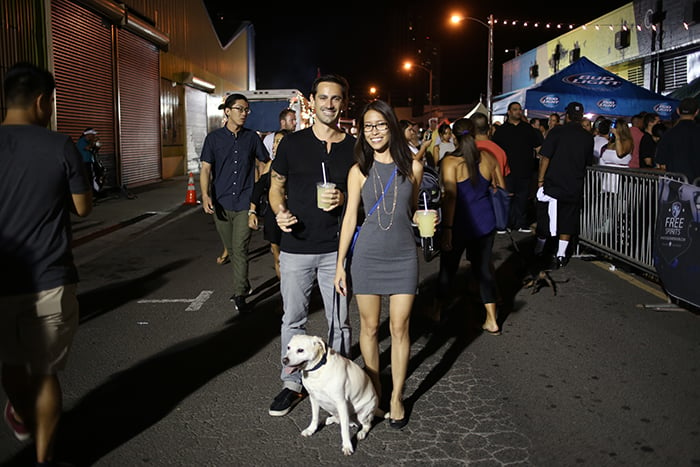 Honolulu Night Market has always been pet friendly, but Saturday's Dog Days of Summer event was specifically geared towards man's best friend. Many people were accompanied by canine companions while enjoying the food, fashion, shopping and entertainment of the monthly streetfest.
Bamboo Sky picked the right month to present its runway show, with all kinds of looks to combat the summer heat. The show started with a bohemian chic meets 1970s vibe with bell bottoms stretch pants, flowing cotton, linen tops and floppy hats. The finale pieces were romantic and svelte, with sheer nude linings or body suits with an embroidered overlay.
Scenes from Honolulu Night Market: