Honolulu City Lights opening ceremony 2014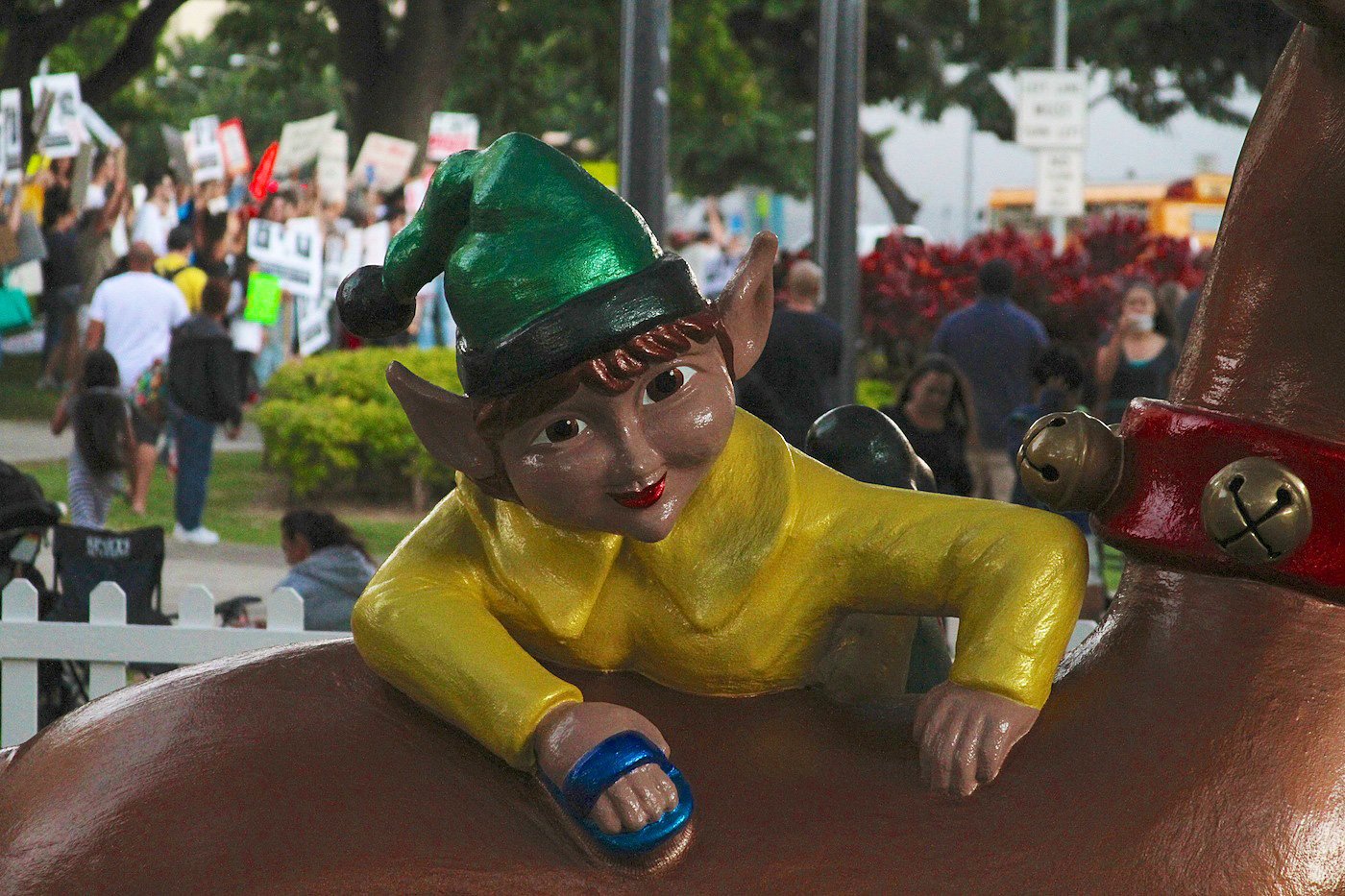 The annual opening ceremony for Honolulu City Lights unfolded Saturday evening at Honolulu Hale, featuring the lighting of the city's 50-foot tree, the kick off of a month-long display of holiday trees and wreaths, the Public Workers Electric Light Parade and a holiday concert.
The Honolulu City Lights displays run through Dec. 31. The exhibits at Honolulu Hale are open from 7:45 a.m to 11 p.m.
During the event, a group also staged a #blacklivesmatter protest, in response to the shooting of an African-American teenager by a police officer in Ferguson.
Photos by Hank Gonzales