HFWF 2014: Aloha ʻAina, Aloha Kai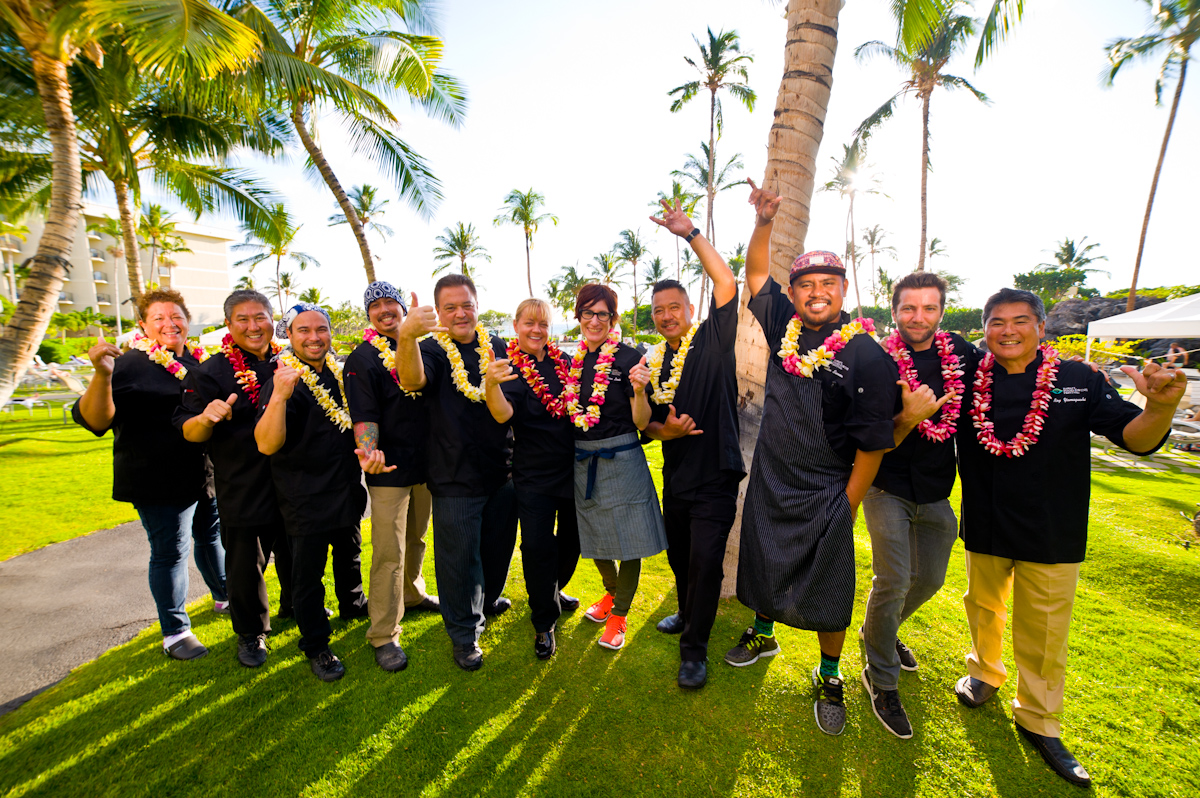 The Hawai'i Food and Wine Festival got underway Friday evening, with the event, Aloha 'Aina, Aloha Kai: Love of the Land, Love of the Sea, at the Waikoloa Beach Resort with the Waikoloa Beach Marriott Resort and Hilton Waikoloa Village on Hawai'i Island.
Guests indulged in a six-course meal, featuring products grown on Hawaiʻi Island. The dinner began with a taro and sweet potato gnocchi by Charles Charbonneau of Hilton Waikoloa Village, followed by a course of Kona kampachi by Jenn Louis of Lincoln Restaurant in Portland. Chef Mark Pomaski of Hilo's Full Moon Café showcased buttered Big Island abalone with ravioli, while Maui chef Sheldon Simeon of MiGRANT prepared Berkshire pork, and Los Angeles celeb chef Marcel Vigneron brought forth a trio of beef. Sherry Yard of Helms Bakery in Los Angeles capped the evening with a Baked Hawaii dessert. Prior to dinner, chef Jayson Kaneokoa prepared pupu for the reception, while Northern Divine Caviar offered a tasting of its caviar.
All of the courses were paired with wine, with Master Sommelier Roberto Viernes explaining the pairings.
KITV's Ann Sterling served as emcee, and the jazz group, Bill Noble Quartet, with Betsy Curtis, provided the entertainment. A portion of the proceeds from the event will go to farmers affected by Hurricane Iselle.
Here are some scenes of the dinner, with behind-the-scenes shots during the prep.