Here's Why the Honolulu and Kapolei City Lights are Closed for a Second Night
Cancel plans to visit the Christmas lights Friday. Damaging winds may be rolling in.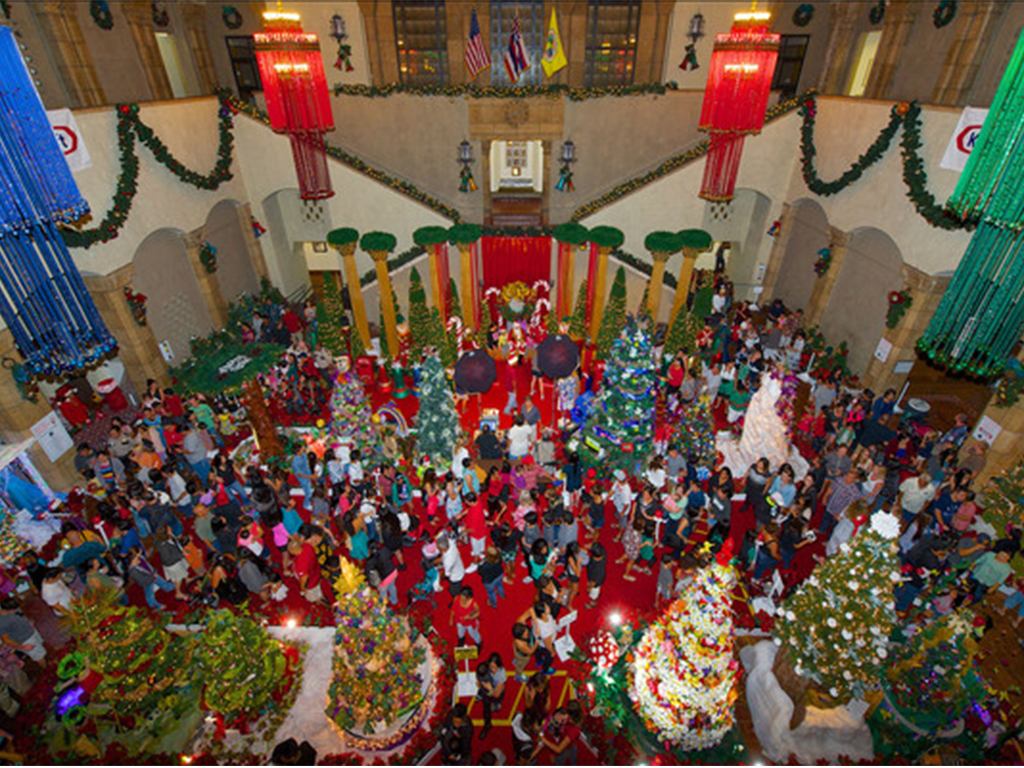 Photo: Honolulu City Lights
Updated Saturday at 2:50 p.m. This weekend will be a good time to cozy up at home for some family time. The city announced Saturday that it will keep the Christmas lights at both Kapolei Hale and Honolulu Hale shut down for another night due to high winds. The doors were shut at 4:30 p.m. Friday with hopes that it could reopen Saturday.
Strong winds with gusts expected to reach about 60 miles per hour could knock down trees and power lines. The city is also asking families to secure loose objects and be prepared for potential power outages.
The Honolulu Zoo also stayed closed and canceled its Christmas with the Animals event, which was set for 9:30 a.m. Saturday. It has been rescheduled for next Saturday, Dec. 28.
The city will send out a notice once its all clear. Then, make sure to make plans to visit if you want to wander through the 35th anniversary of this festive event. Honolulu City Lights will close on Dec. 29, a few days earlier than in years past.
Want to check on the latest from the National Weather Service? You can see updated alerts at forecast.weather.gov. See below for ideas for indoor holiday fun.