Hawaii: In Real Life ~ Spam Jam preview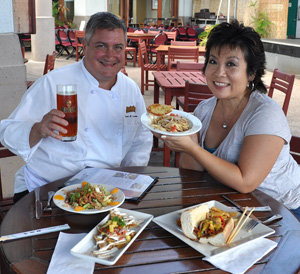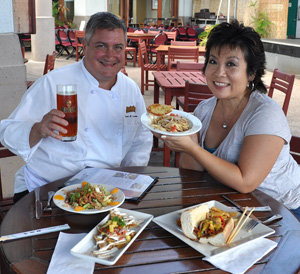 Who's going to the ninth annual Spam Jam this Saturday? The Nonstop Honolulu crew is, along with about 20,000 others — but you don't have to be a spam fan to have fun at this annual event in Waikiki.
If you're unfamiliar, the Spam Jam is a block party on Kalakaua Ave. with more than a dozen local restaurants serving spam-themed dishes from 4 to 10 p.m. (Actually, some of them have non-spam items on their menus to appease those who haven't yet discovered the joy of eating Hawaii's favorite processed meat.) There will also be two stages offering live, local entertainment throughout the night, a family tent with games and prizes, as well as spam-themed retail booths so you can wear your passion with pride.
Best of all, admission to the event is free. No, best of all: the event benefits the Hawaii Foodbank, the largest nonprofit in the state that feeds the needy. Even if you don't eat at any of the food booths, visit the Foodbank's tent and make a donation.
Tomorrow, we'll post a photo gallery to help you preview what's being served at the Spam Jam and let you know how it all tastes. But before we do, take a peek at some of the new spam items longtime participant Gordon Biersch will be offering.
We taste the rest of it and get to know chef David Saccomano at HawaiiIRL.com, so make sure you check out the rest of the video there!