Gillia – Honolulu Night Market fashion showcase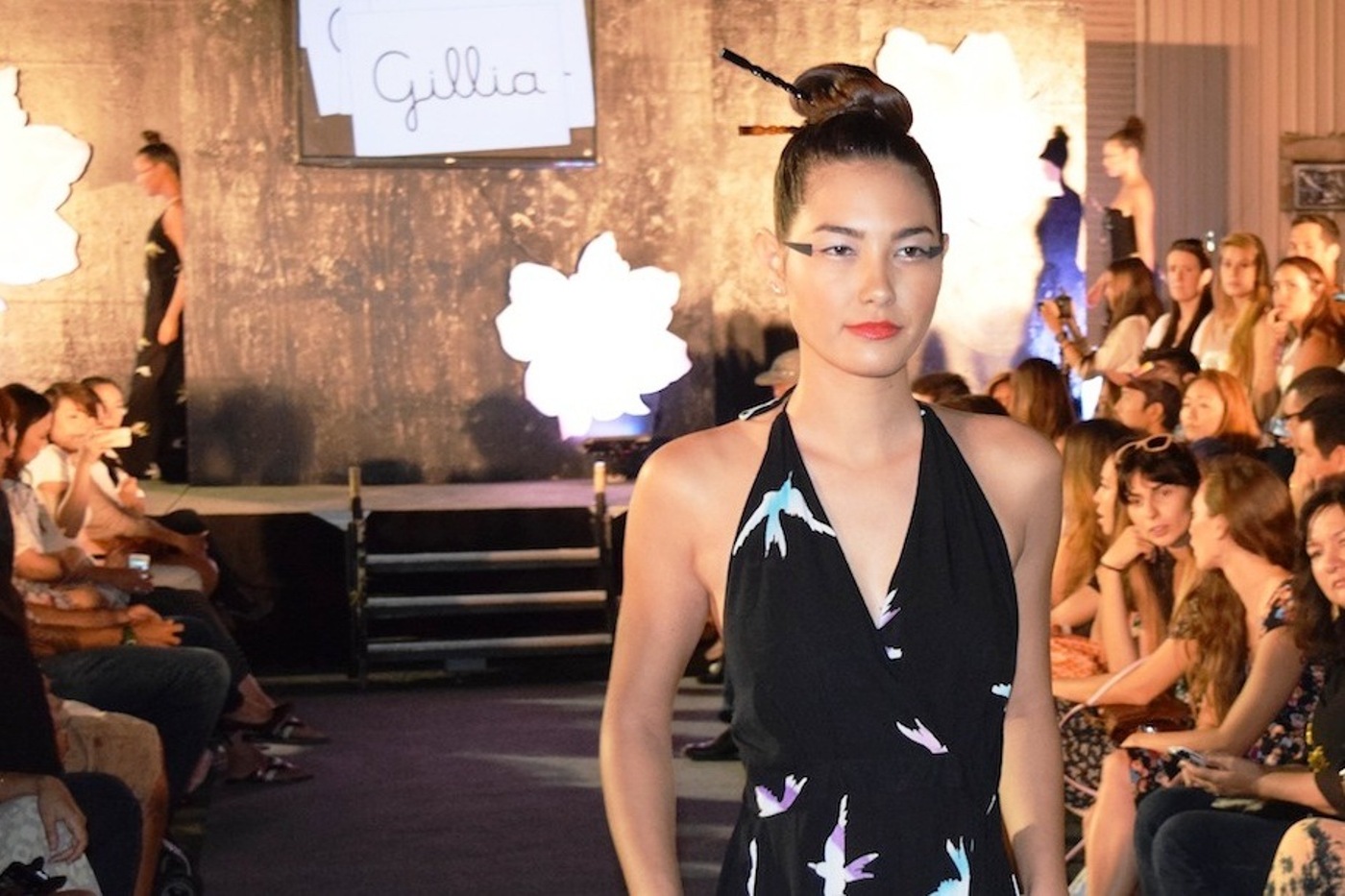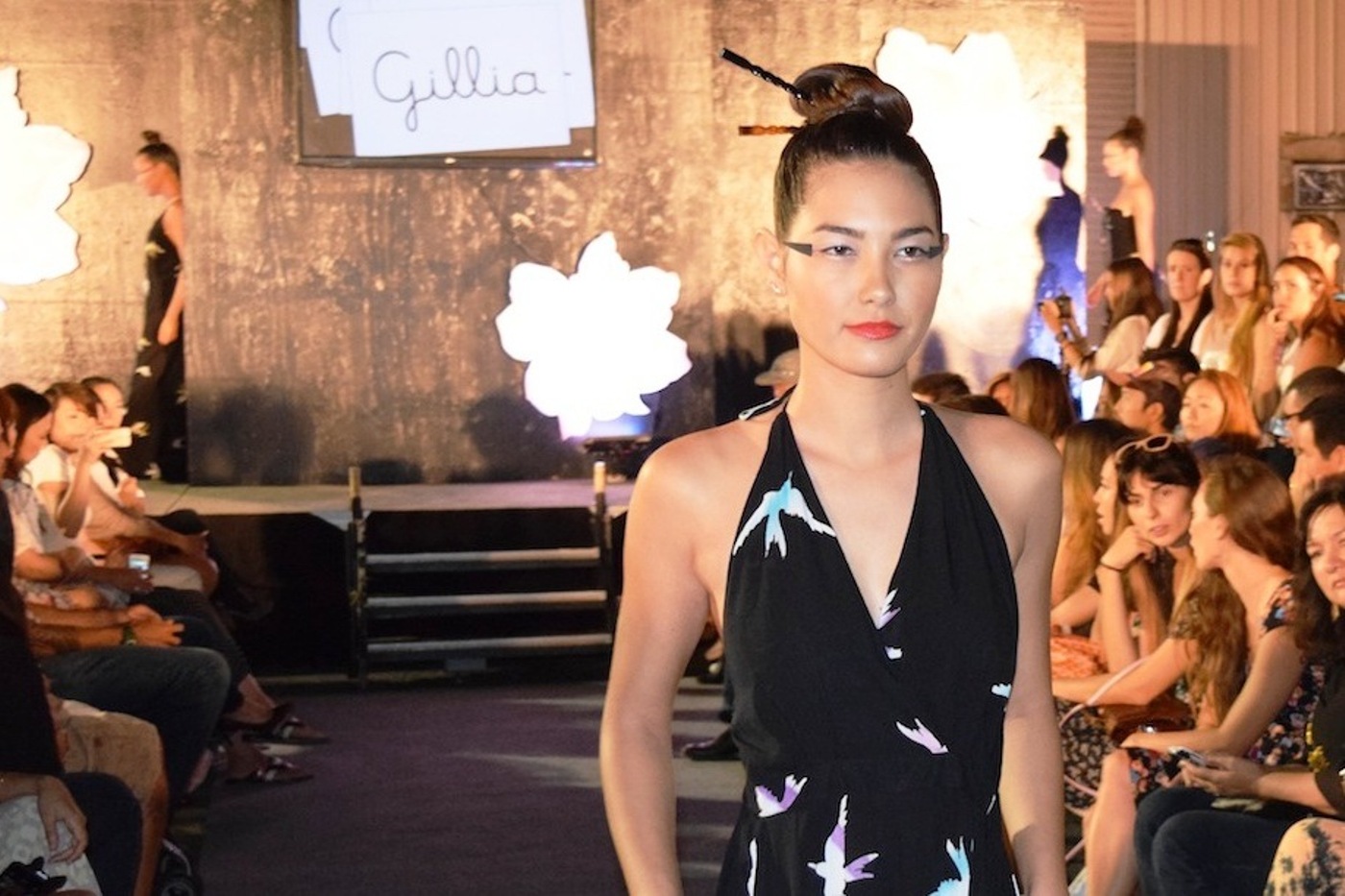 Asian creations with a tropical flair – that was the vibe of the Gillia runway show at Saturday's Honolulu Night Market. The collection is called, Yamoto Nadeshiko, a traditional Japanese term "describing the feminine delicate beauty of Japanese women," says Gillia partner Mayo Kawamura.
The designs are island friendly and ultra versatile. Many of the looks can be worn on the beach and up-styled to be worn out at night. My favorite looks were the jumpsuits and flowing wraps. The hair and make-up styling were spot-on by Kecia Littman, Ashlee Valeros and company. Pictured here is Wilhelmina Hawaii model Ocean Hay, rocking a black halter jumpsuit, high bun with "hashi" and edgy eye strips.
A little about Gillia: The concept was born in Tokyo, but launched on Oahu. Designer Saori Santos, who has designed for Japanese labels for more than a decade, has always dreamed of starting a beach wear line in the United States.
Here's a look at Saturday's show:
Gillia – HNL Night Market June 2014
Photos by Bianca Bystrom Pino