Eisa Festival: Two Ladies Kitchen mochi in Honolulu and Okinawan food plates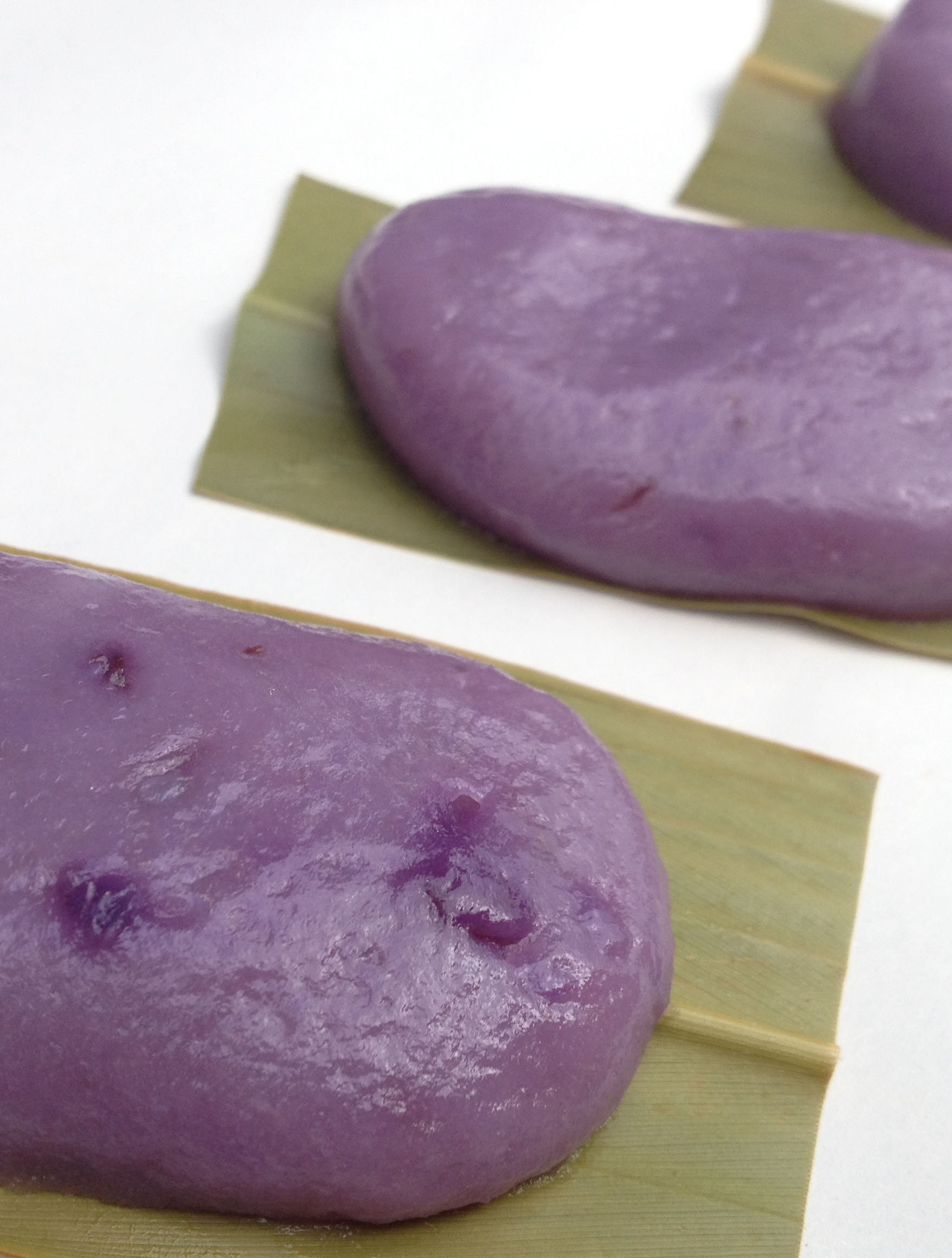 Bon season is just around the corner, but those who want to get into the spirit early may want to check out the Third Annual Eisa Drum Festival this Saturday at KCC. It's a showcase of Eisa, an Okinawan style of drumming and dance, as well as Okinawan food. KCC culinary instructor Grant Sato (and Okinawan) will help oversee the food, which will include classics such as bitter melon namasu; Okinawan rafute, or shoyu pork butt; and goya champuru, translated as bitter melon "all mixed up," the iconic Okinawan stir fry of bitter melon, egg, tofu and pork.
Get there early if you want famed-Big Island Two Ladies Kitchen mochi. The ever-popular mochi shop will be selling mochi-wrapped strawberries and other assorted mochi.
The Young Okinawans of Hawaii club will also be offering an Okinawan sweet potato mochi wrapped in ginger leaves.
And what is an Okinawan festival without andagi? Those Okinawan doughnuts will be fried fresh onsite.
The event is free and proceeds from food sales support KCC culinary school as well as the Taiko Center of the Pacific's youth group. Shari Tamashiro, one of the organizers of the event, sees the Eisa Festival as an example of yuimaru, an Okinawan term meaning, literally, "connecting circle," or reciprocity. "Local groups and community all raised and donated money to help bring Okinawan performers to Hawaii [for the event]," she says.
She's working on a children's book on the same idea of yuimaru. It's titled Pigs from the Sea, which I originally thought referred to Okinawans love of pork, but is actually the story of the Hawaii Okinawan community banding together to help Okinawa after World War II. They raised $50,000 (which equals about half a million today) and sent over 550 pigs for food and future livestock, a story that she says Okinawans still talk about today.
Third Annual Eisa Festival, Saturday, May 11, 5:30 p.m. to 9 p.m. More details at facebook.com/eisahawaii