Don't Miss the Final First Friday of 2022 at Hawaiʻi State Art Museum
Watch live performances by members of the University of Hawaiʻi at Mānoa Theatre and Dance program and Honolulu Art Ensemble.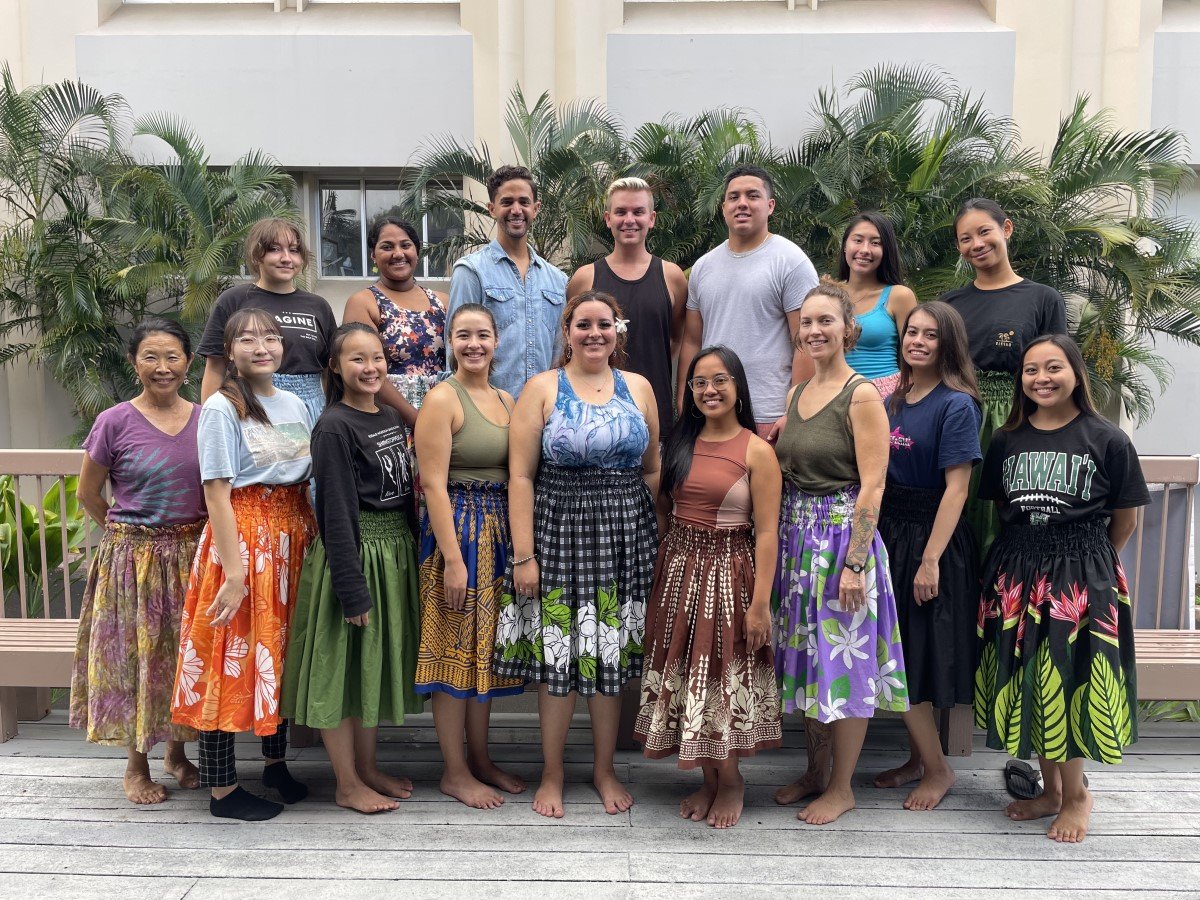 The Hawaiʻi State Art Museum invites you to an exciting family-friendly evening celebrating dance, music and art. Dec. 2's First Friday features the University of Hawaiʻi at Mānoa's Department of Theatre and Dance as it presents "DANCE. NOW." The department's website states: "The dance experience at UHM is particularly rich because of its ethnic, geographic, and cultural environment, which enables students to work in the dance traditions of Asia and the Pacific as well as in those of Europe and the United States." Step out into the lovely Sculpture Garden to watch student performances of hula as well as dances from Okinawa, Bali, the Philippines and South Korea. Ballroom, contemporary, ballet and hip-hop, along with queer dance, creative dance and dances from Bollywood, will also be featured. Be sure to make your way into the Mirror Room on the first floor to immerse yourself in "SCREEN. DANCE. NOW." a collection of works created by students of the Screendance course that combines dance and cinematography.
The Honolulu Art Ensemble caps off the night with some experimental open flow, freestyle jazz. Each performance is spontaneously improvised and therefore unique. This quintet of professionally trained and international musicians are jazz-based and blend other genres like world music, classical, and more to create its signature sound. Ensemble members describe it as "astonishing" and "transcendental," and something that "defies classification."
This First Friday also happens to be the last chance to see the Hawaiʻi Triennial's art exhibition located in HiSAM's main galleries on the second floor. The curated exhibition includes Ai Pōhaku Press (Maile Meyer and Barbara Pope), Richard Bell, 'Elepaio Press (Richard and Mark Hamasaki), Nā Maka O Ka ʻĀina (Joan Lander and Puhipau), Jamaica Heolimeleikalani Osorio, Piliāmoʻo (Mark Hamasaki and Kapulani Landgraf), Lawrence Seward and Tropic Editions (Marika Emi). Make sure you don't miss out on all of the powerful artwork; it will leave a lasting impression.
Friday, Dec. 2, 6–9 p.m., free admission, Hawaiʻi State Art Museum, 250 S. Hotel St., hisam.hawaii.gov, @hawaiistateartmuseum
---
Lisa Shiroma is a correspondent for HiSAM and is an artist and art educator. Lisa is the former owner of the HiSAM Museum Gallery Shop, which she ran with partners Aly Ishikuni-Sasaki and Travis Sasaki from Mori by Art + Flea from 2017 to June 2020.