Did this: Mo'ili'ili Summer Fest 2014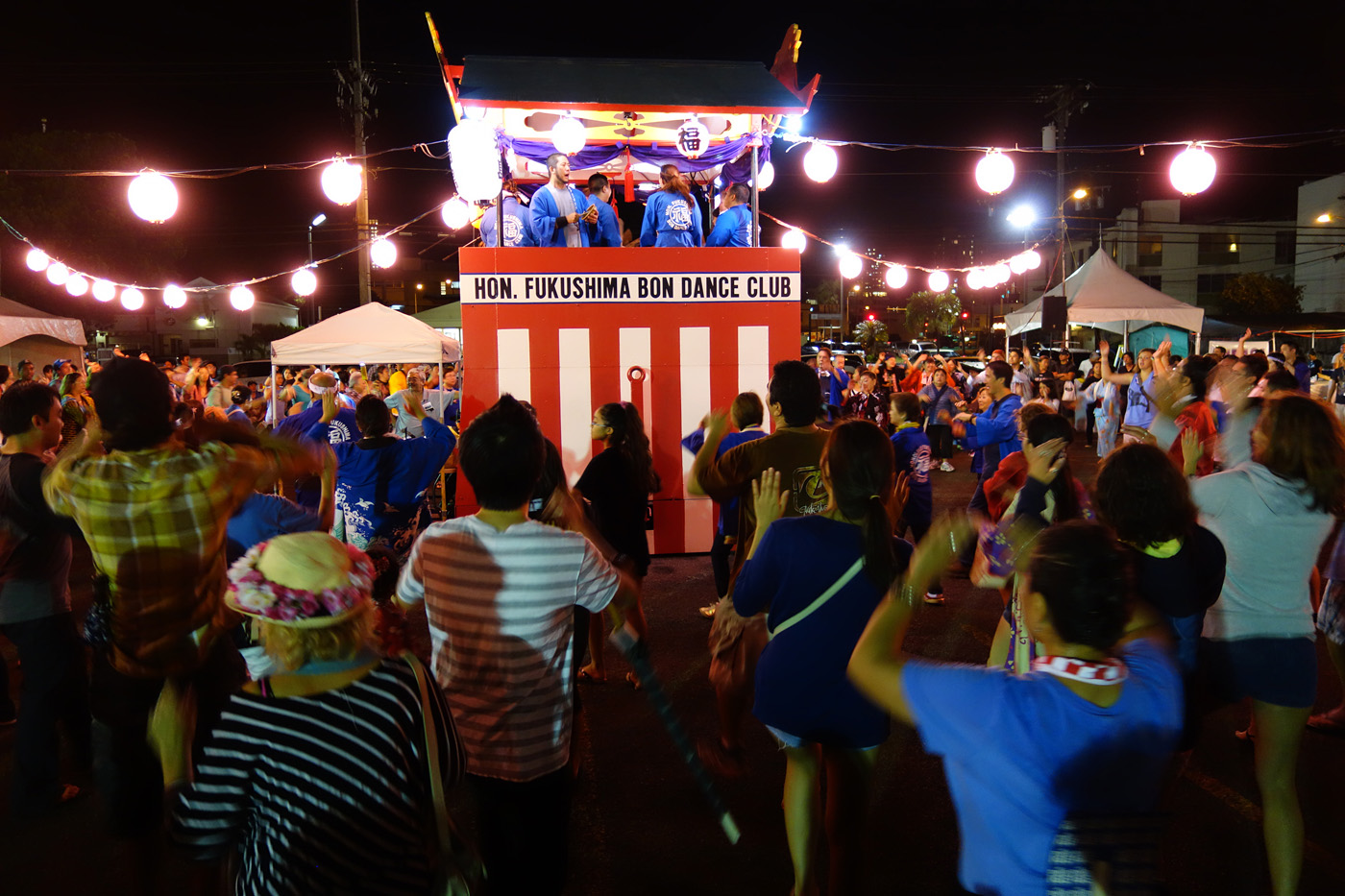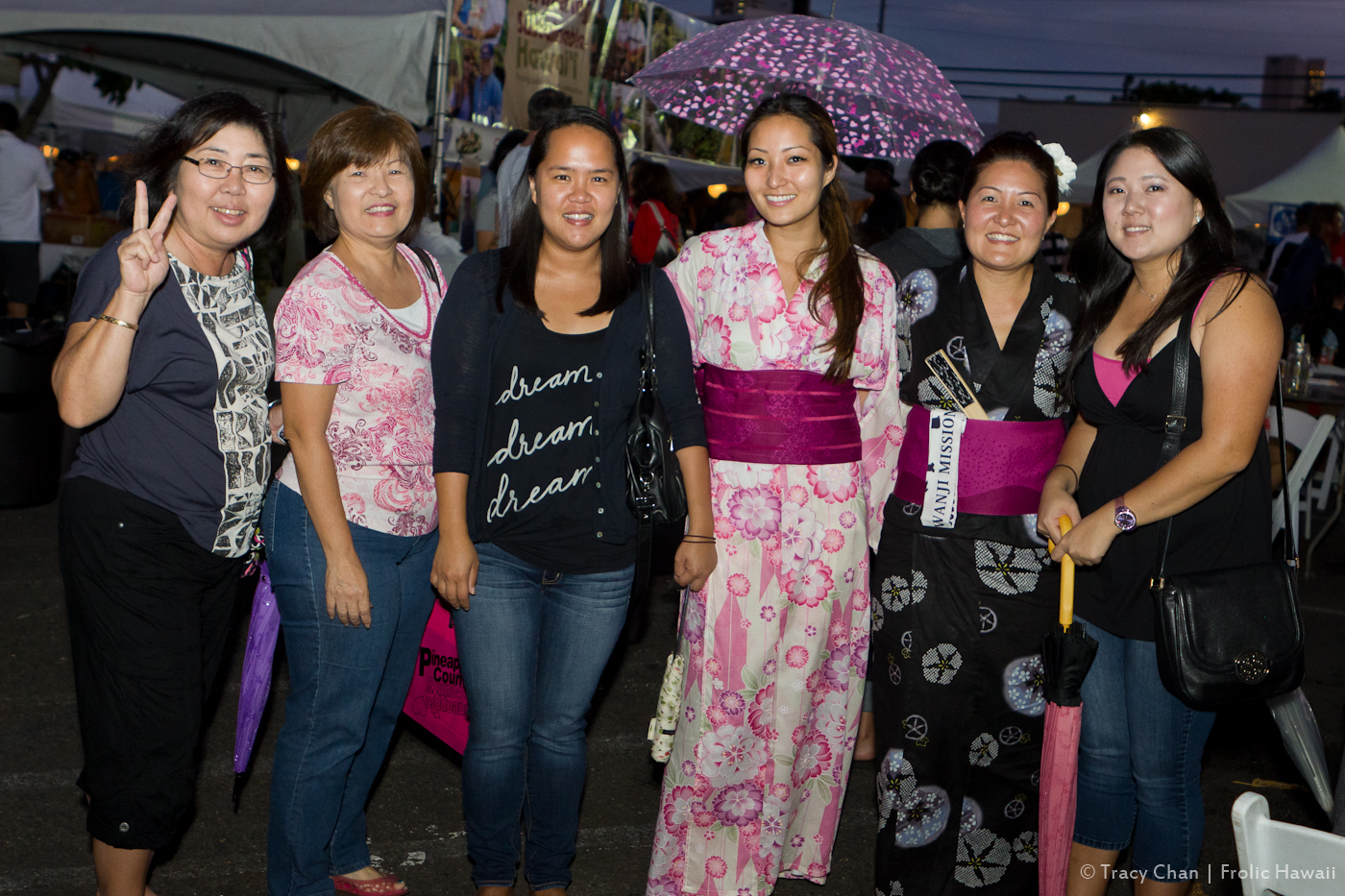 Mo'ili'ili Summer Fest once again drew thousands to the old Varsity Theater parking lot for a huge bon dance, food, shopping and more. Despite the intermittent rain, Saturday's annual outdoor festival — presented by Mo'ili'ili Hongwanji Mission and Kamehameha Schools — was a great night for all. Overall, the event felt like a local-style Honolulu Night Market, but with a Japanese flair and meant for everyone from kids to seniors.
Hundreds of people, many dressed in kimono, participated in the bon dance, while others chilled out at the beer garden. And throughout the night, the food vendors were cranking out everything from burgers to andagi.
Thanks to everyone who stopped by our booth for our tweet-up or to sign up for our newsletter. Here's a look at the scene: