Did this: Honolulu Night Market July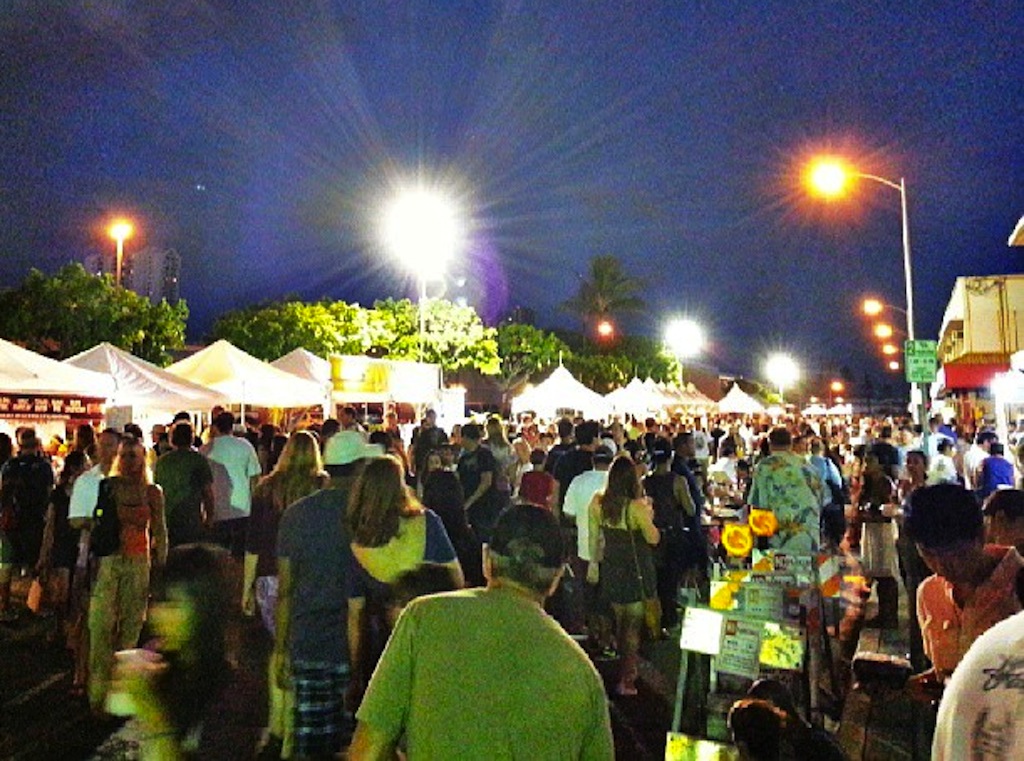 Music, food, fashion, shopping, art: Honolulu Night Market took over a stretch of Kakaako last night, the monthly block party drawing thousands. The theme was music, eight acts including Yoza, Kings of Spade, Boogie and White Jacket playing on two stages in the balmy trades.
If you missed it, mark your calendars for Saturday, Aug. 17: That's the next Night Market, same place in Kakaako.