Behind the scenes: Okinawan Festival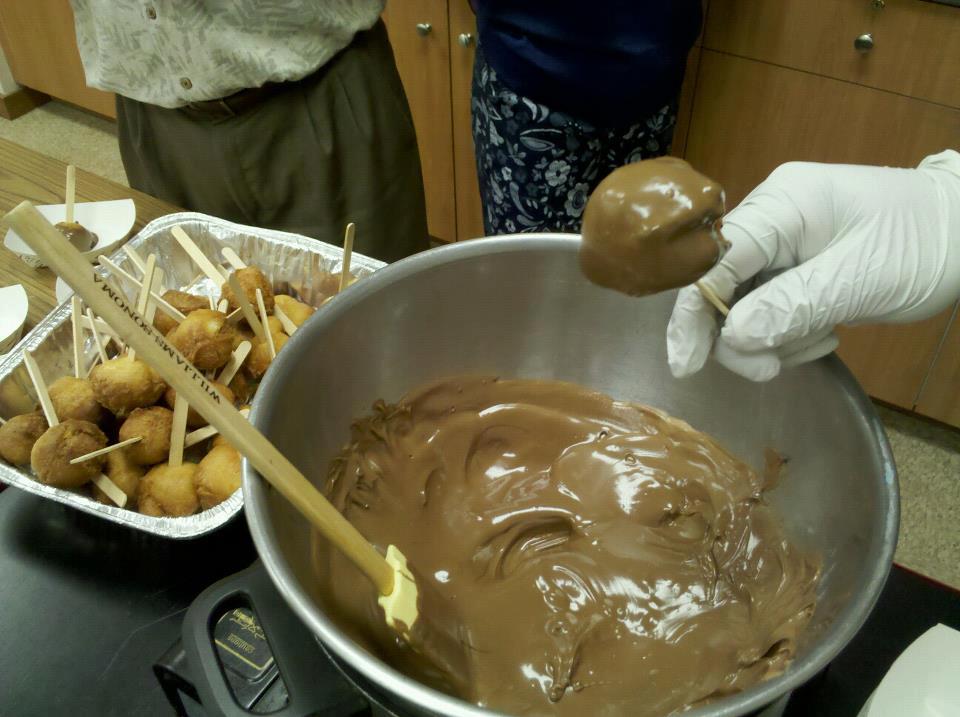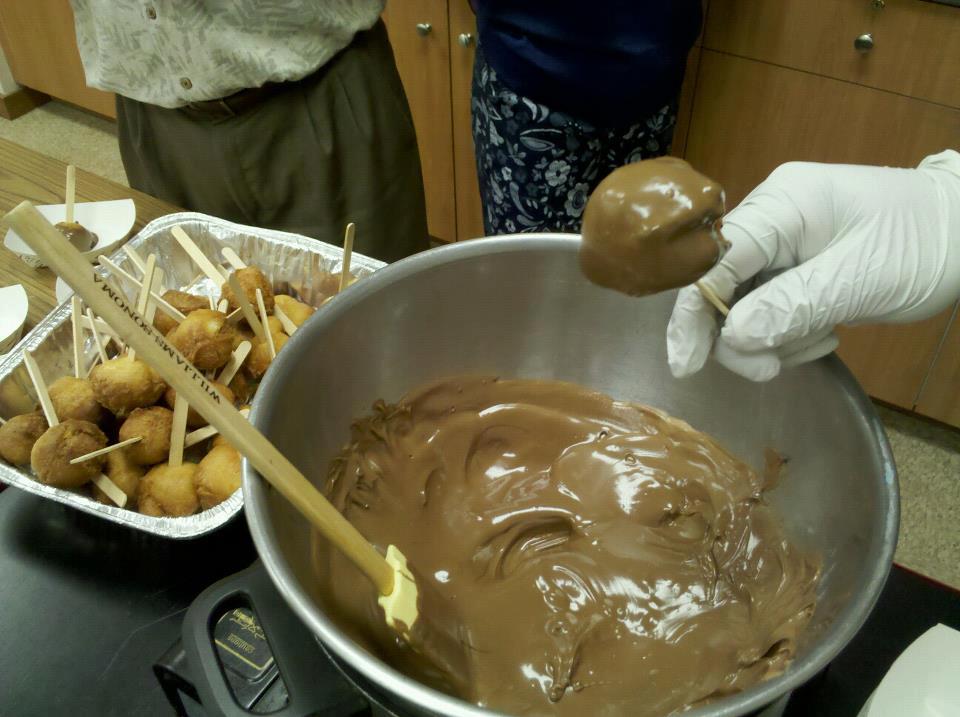 Can you believe the Okinawan Festival is now in its 30th year? It's coming up this weekend, bigger than ever.
Most people will be there to get Okinawan staples like pig's feet soup, yakisoba, champuru, Okinawan-style soba and shoyu pork, as well as novelties like taco rice, Oki Dogs, and andadogs. The andagi, however, is the biggest seller — the festival churns out more than 100,000 Okinawan doughnuts during the weekend, of which a good percentage is probably mine. In fact, I'll go so far as to say these are the best andagi in town. They've got the perfect blend of crunchy, dense, and slightly sweet; they're unlike any other but consistently good.
This year, to add to the andagi mix, the festival is introducing andapops, or chocolate covered andagi (at right). Talk about decadence! But at the other end of the spectrum, for lighter eaters, they'll have tofu mousse at the country store.
We went behind the scenes last year to see how things are made. Here's a quick look at what's cooking:
In addition to the food, there will be entertainers from Okinawa, taiko performances, karate demonstrations, a country store, and one of the last (and biggest) bon dance of the summer season.
Sept. 1 & 2: Okinawan Festival
Kapiolani Park
9 a.m. to 5 p.m.
Bon dance Saturday 5:30 to 9:30 p.m.