5 spots to party, eat and drink on St. Patrick's Day
Here's what's happening when the luck of the Irish blows through Honolulu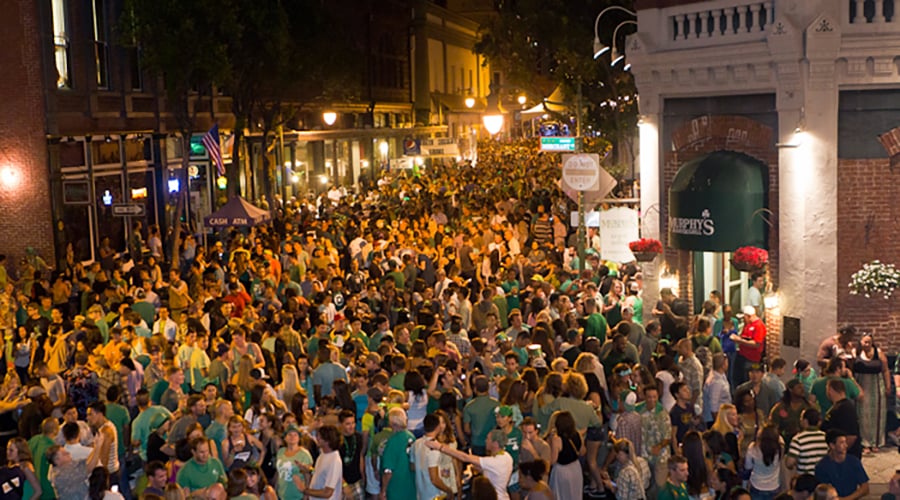 Here's what's happening this weekend as the luck of the Irish blows through Honolulu: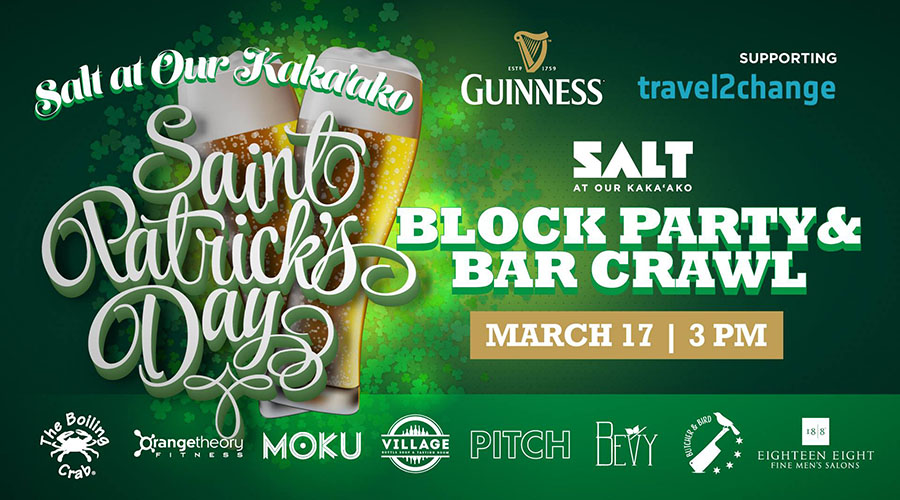 SALT St. Patrick's Block Party and Beer Garden
When: Saturday, March 17, 3-11 p.m.
Where: SALT complex, Kakaako
The monthly SALT Bar Crawl is now a full-on block party. This month's St. Patrick's Day celebration will have a big beer garden (yay for drinking outside) anchored by Village Bottle Shop & Tasting Room, Moku Kitchen and Bevy with newcomer Butcher & Bird. The last will have corned beef sausage links and sauerkraut for sale, and the bars will all have the traditional Irish go-tos like Harps, Smithwicks and Guinness (dark and blonde). Keep your eye out for a local Irish-themed brew from Honolulu Beerworks, the Maggie's Tattoo Rose Dry Irish Red, which will be on tap at Village.
Feast of St. Patrick at Square Barrels
When: March 17, 7 p.m.
Where: Square Barrels, 1001 Bishop St., Downtown
Square Barrels continues its dinner-pairing ways with an Irish whiskey event that sounds as classy as it does indulgent, featuring four Irish whiskeys paired with Guinness stew, corned beef and cabbage, and Irish apple cake. "I'm excited to share the history of Irish whiskey and the evolution of a traditional Irish dish that is now uniquely American," owner Thomas Ray says. Tickets are $90.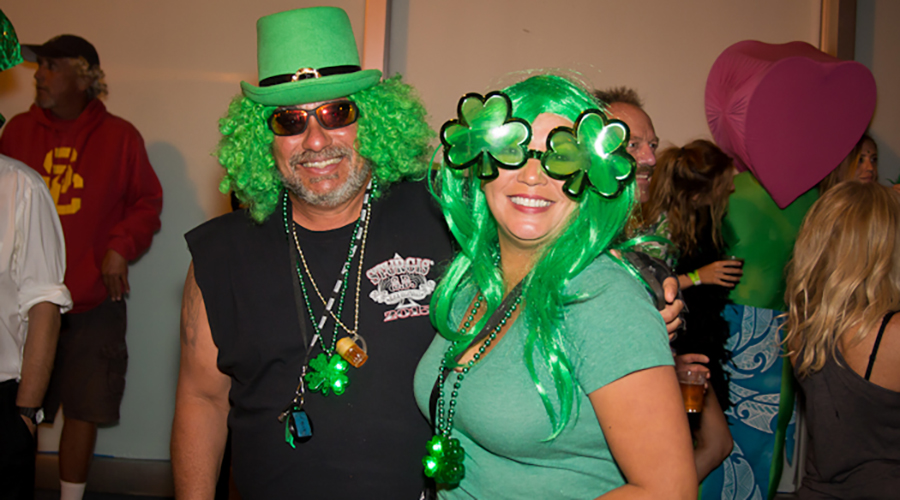 St. Patrick's Day Block Party 2018 and Green Beer
When: Saturday, March 17, Murphy's opens at 11a.m., block party 4-11 p.m.
Where: Murphy's and O'Toole Irish Pubs; block party at Nuuanu and Merchant streets, Chinatown
The annual Murphy's Bar & Grill St. Patrick's Day Block Party returns to Chinatown: If you're looking for green beer, this is the place to find it. The event will close down Nuuanu and Merchant streets starting at 4 p.m. Live music, fish and chip tents and other vendors will pair up with Irish libations that include Guinness, Harp, Killlian's Irish Red and Jameson. Be aware of the party within a party happening at O'Toole's with live music starting at 1 p.m. Also, there's a good reason to come hungry: Murphy's will be donating $2 to the Hawaii Children's Cancer Foundation for every pound of corned beef they sell.
Post Parade Party at Kelley O'Neil's in Waikiki
When: Saturday, March 17, 1 p.m.–late night
Where: Kelley O'Neil's, 311 Lewers St., Waikiki
After the 44th annual St. Patrick's Day Parade in Waikiki (noon-1:30 p.m.), pop over to Kelley O'Neil's for live Irish music and, eventually, and Irish Punk Band from Warsaw (9 p.m.). Fill up on bangers and mash, corned beef sandwiches and the usual Irish brews and whiskeys.
Waikiki Brewing Co. new beer release
When: Saturday, March 17 (all day)
Where: Waikiki Brewing Co. in Waikiki and Kakaako
Waikiki Brewing Co. will be releasing its new beer Paddy's Dry Irish Stout – named for the brewer who made it and coincidentally the occasion – at both pub locations on St. Patrick's Day. The beer has a big, roasty nose that gives way to a smooth and mouth-coating chocolate flavor with a dusting of dark roast coffee. The bubbly brew will come poured with a frothy tan head. The brewery's advice? Take a big gulp and show off your foamy stout moustache.
More info: The new brew will also be available at the Chinatown block party at a Waikiki Brewing Co. tent.
Other Irish-themed establishments to consider:
The Irish Rose Saloon, 479 Ena Rd., Waikiki
Ferguson's, 729 Bishop St., Downtown
J.J. Dolan's, 1147 Bethel St., Downtown