11 new and coming restaurants in March 2020: Foodmap
Two food halls, three cocktail bars and more places to check out this spring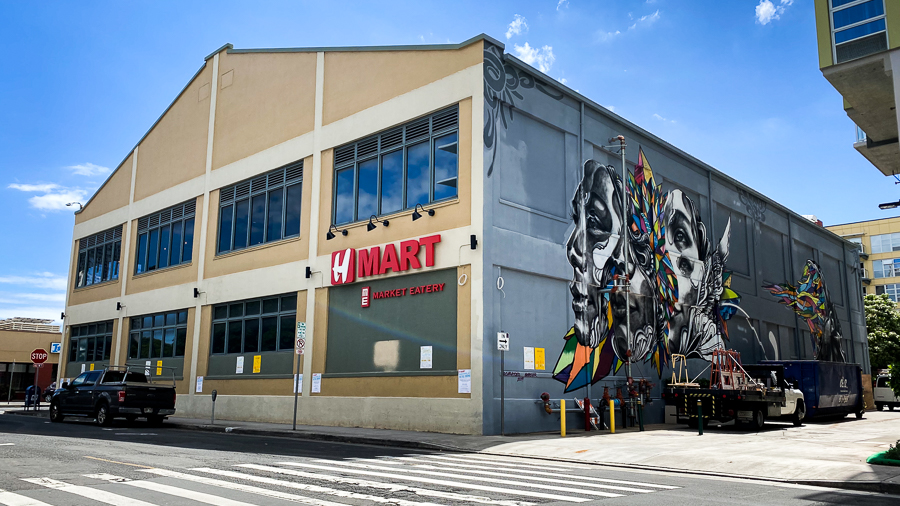 1938 Indochine
Kevin Aoki's third new restaurant at The Collection will serve Southeast Asian fare with special attention to techniques and flavors from Vietnam, Thailand and Indonesia. The sign was recently installed and outdoor seating areas assembled along Ala Moana Boulevard.
601 Auahi St. • Kakaako • opening soon
Eleven Bar at Foodland Farms Ala Moana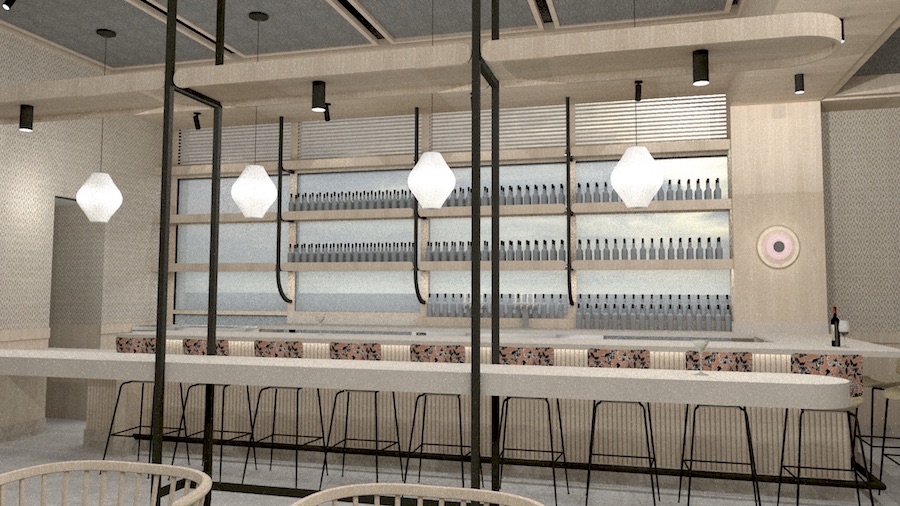 Aside from being the state's largest grocery chain, Foodland is rapidly becoming a force in food and beverage in Hawaii. Off the heels of opening Foodland Farms Pearl City and Redfish Poke Bar, the locavore chain is debuting a new craft cocktail and pupu bar. Named Eleven (because Foodland's Ala Moana Center location was its eleventh), it will serve new cocktails and reimagined classics by corporate mixologist Matt Rosskopf and new dishes by chef de cuisine Rebekah DeCosta. And yes, that means there will be two bars at this hip-as-heck grocery store.
Foodland Farms Ala Moana • 1450 Ala Moana Blvd. •  Ala Moana • opening March 
See also: Foodflash: Foodland Farms Ala Moana is opening a cocktail bar
Hashi Okazuya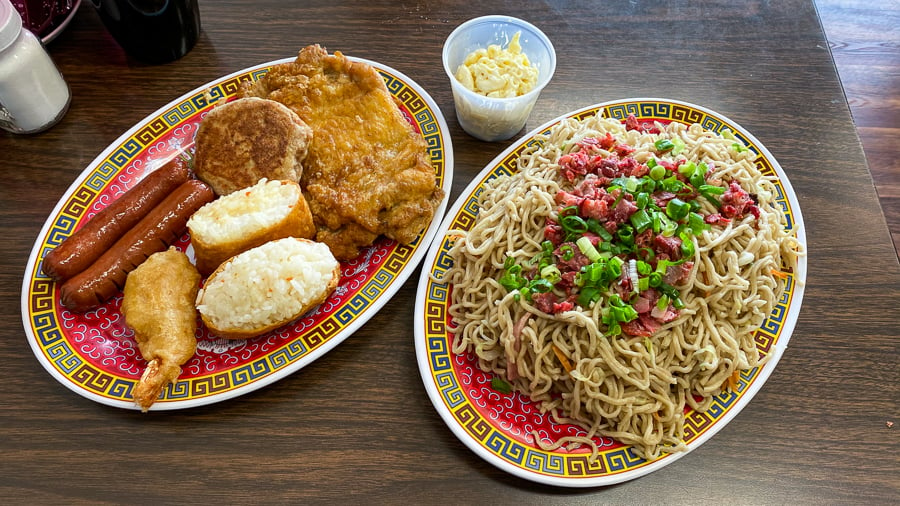 Wait, a new okazuya? Now that's an oxymoron. Hashi is the second iteration of Sato's, a legendary noodle shop and okazuya in Waipahu Town. Noodles advertised as "Sato's style" are a staple on the simple menu with items ranging from 50-cent shoyu hot dogs to $2 fried chicken. Plate lunches expand the offerings with rice and mac salad and a $3 upcharge for noodles.
94-235 Hanawai Circle • Waipahu • opened February
See also: You'll want to dip everything into Ichifuji's oxtail hot pot
H Mart and Market Eatery Food Hall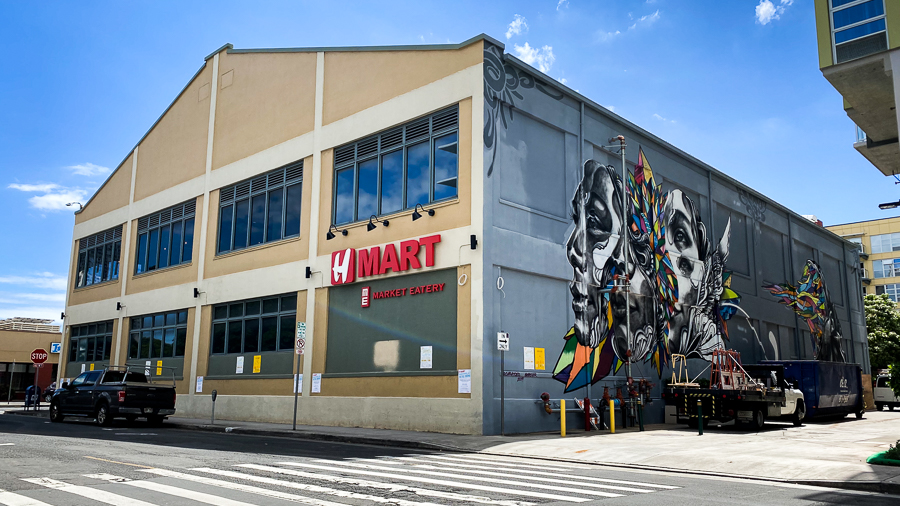 It seems like the nationwide Korean supermarket chain announced its expansion to the islands eons ago; now construction is finally wrapping for H-Mart's first Oahu store. The Market Eatery food hall on the second floor will feature a mix of new and established local restaurants that include Giovanni's Shrimp, Ireh Korean Kitchen, Sadie's Korean Barbecue, Black Sheep Ice Cream, Aloha Aina brunch and dessert cafe, and Left Wing. A self-serve wine and beer bar called Let Them Talk rounds out the offering.
458 Keawe St. • Kakaako • opening soon
Ichifuji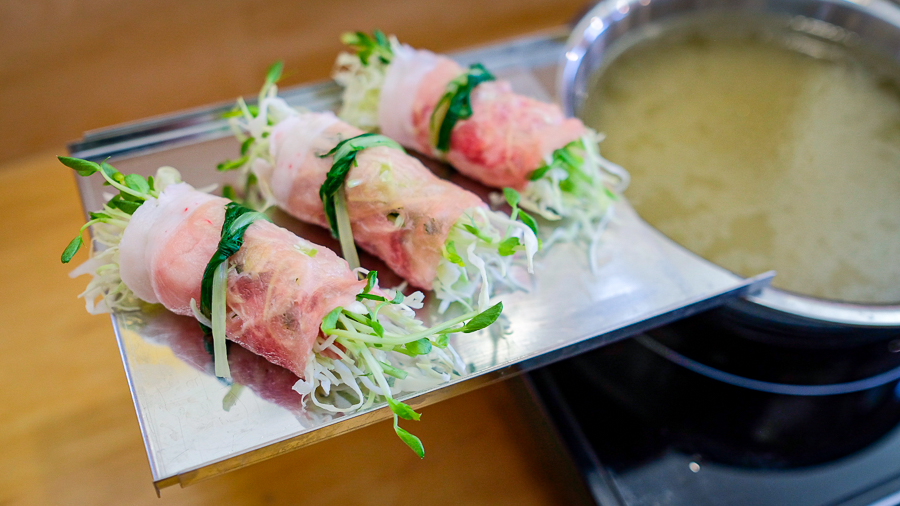 Otoshi nabe is the specialty here, where instead of swishing thin slips of beef and pork, you dunk bundles of vegetables rolled with beef tongue and pork belly into a 24-hour-simmered oxtail dashi broth that rivals the best beef consomme. It's different from other hot pots, so although a bit spendy, it's worth ordering one of the course menus for the full experience (six-course dinner $39.50, nine-course $49.50, 10-course $55.50).
2334 South King St. • Moiliili • opened March 10
Little Joe's Steakhouse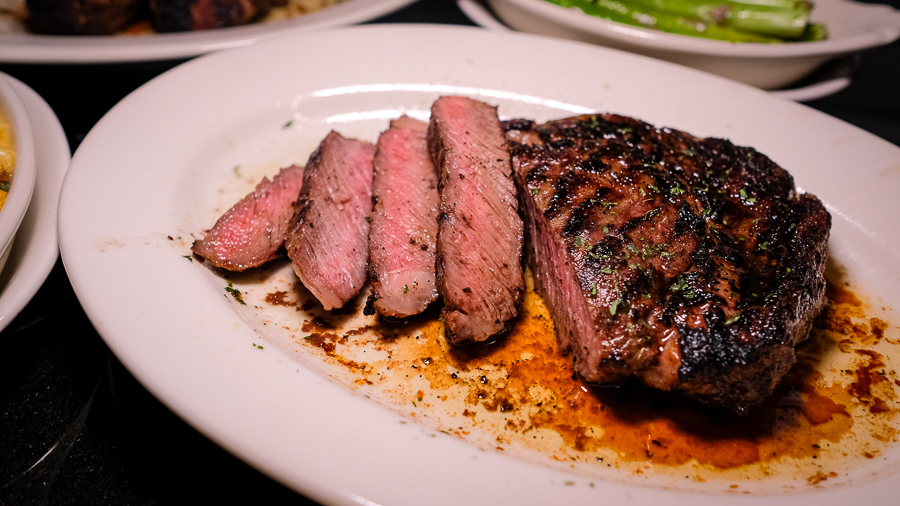 Although quite similar to its sister restaurant, Signature Steakhouse at Ala Moana, Little Joe's targets the budget-conscious with USDA Choice steaks that are wet-aged up to 42 days. Happy hour will feature half-off many food items and beer from $3.50 with glasses of wines starting at $6.50.
580 N. Nimitz Hwy • Iwilei • opening March 13
Mahiai Table at Foodland Farms Kapolei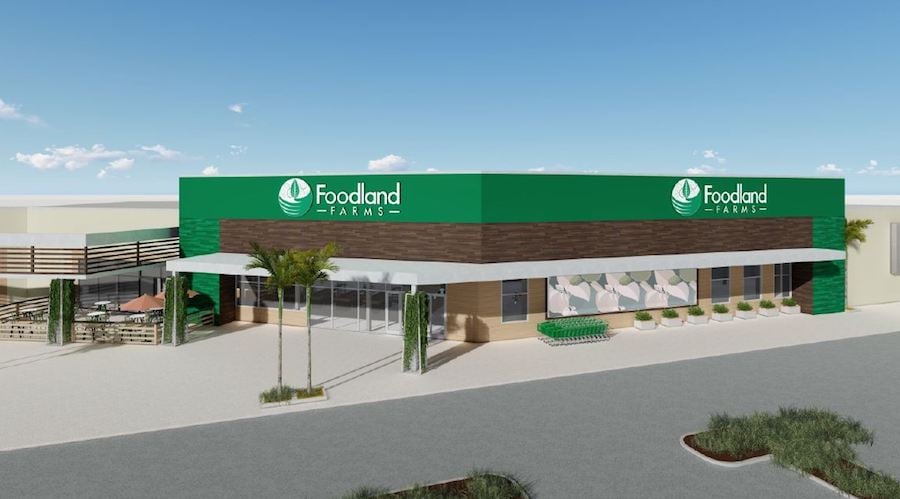 Foodland's first full-service in-store restaurant, Mahiai Table (translates to "farmers' table"), will have a farm-to-table menu and a bar. An early peek reveals things like chia seed pudding and an English muffin with kalua pork, soft egg and luau sauce on a fast-casual breakfast menu. Lunch and dinner will have dishes like a bowl of hand-cut pasta with pork ragu, beef luau soup, lemon garlic chicken wings, sandwiches, big salads and pizzas. For dessert, things like malassada crullers and ube pie with ginger-coconut whipped cream. We're so ono for all of it right now.
The Grove at Ka Makana Alii • 91-5431 Kapolei Parkway • Kapolei • opening April 8
See also: Foodland Farms first in-store restaurant is going to Kapolei
Miro Kaimuki
Kaimuki's longtime Japanese-French Cafe Miro garnered national attention when San Francisco Michelin-star chef Mourad Lahlou partnered with former protege Chris Kajioka to purchase it from a now-retired Shigeru Kobayashi. Miro also promises a French prix-fixe menu punctuated with Japanese flavors. Trevor Webb, formerly of Kismet in Los Angeles, is the chef de cuisine and the cocktail program is led by Justin Park and Tom Park of Bar Leather Apron and the forthcoming Bar Maze.
3446 Waialae Ave. • Kaimuki • opening April 2
Qing Mu Noodle Co.
Aoki Group plans a spring opening at The Collection in Kakaako for the Hawaii outpost of its Qing Mu Noodle Co. The concept: a take on Chinese regional noodle bowls and side dishes. Diners will have a choice of several "our way" bowls or the option to create their own by choosing ingredients and stocks.
601 Auahi St. • Kakaako • opened March 12
The Nighthawk
A cocktail bar with Chicago-style pub fare like hot dogs on poppy seed buns with pickles, fried cheese curds and gyros has popped up downtown. Early reports say it's the product of a Bar35 alum and prices are very reasonable. It just might be Honolulu's next cool watering hole.
12 South King St. • Downtown • opened late February
Waikiki Food Hall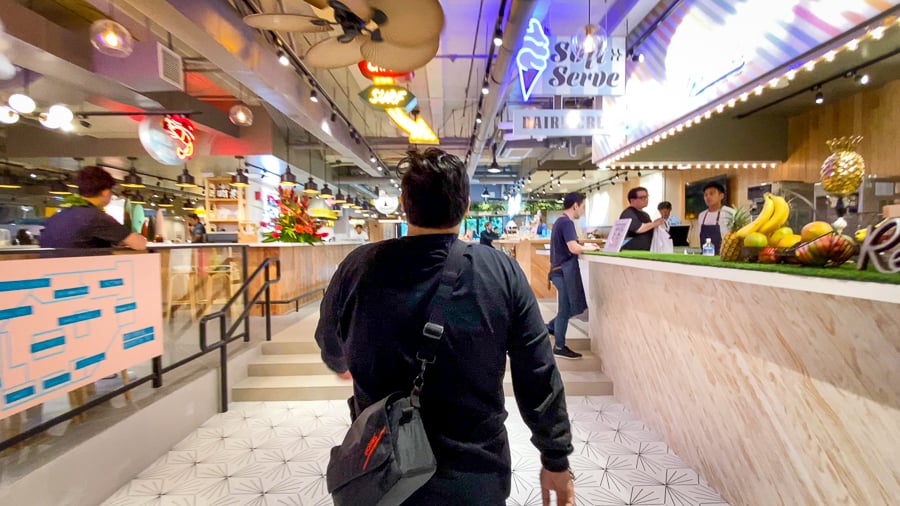 Royal Hawaiian Center is jumping into the food hall game with a collection of eight small specialty restaurants. Among them will be Milk, a soft-serve ice cream shop; Meataly Boys, a casual chophouse concept; and Okinawa's Pork Tamago Onigiri, which I tried during a short pop-up at Shirokiya in November. This food hall is the fourth within a two-block radius … hope you're hungry!
Royal Hawaiian Center • 2201 Kalakaua Ave. Bldg. C, 3rd floor • Waikiki • opened March 7
See also: Waikiki Food Hall grand opens at Royal Hawaiian Center